Time Crunch? No Problem!
The modern world has a knack for keeping us constantly on our toes. With packed schedules and ever-growing to-do lists, setting aside hours for self-pampering can seem like a luxury. This is precisely where express salon treatments shine and play a vital role in our fast-paced world for several compelling reasons:
Time Efficiency

: Time is a precious commodity, and many people find it challenging to allocate hours for traditional salon treatments. Express services offer a swift and efficient alternative, allowing individuals to pamper themselves without disrupting their busy schedules.

Convenience

: Express treatments are designed with convenience in mind. They cater to clients who need to look their best for spontaneous events, last-minute plans, or simply when they're on the go. This convenience factor is especially crucial in our increasingly hectic lives.

Boosting Confidence

: Feeling good about your appearance can significantly impact your confidence. Express services provide quick fixes that allow individuals to put their best foot forward, whether it's for a job interview, a date, or an important meeting.

Self-Care Amidst Chaos

: Express salon treatments offer a brief respite from the chaos of daily life. They provide a moment of relaxation and pampering, even when there isn't time for a more extended self-care session. These moments of self-care can have a positive impact on mental and emotional well-being.

Flexibility

: Express services are versatile and adaptable. They can be customized to suit individual needs, ensuring that clients get the specific treatments they require without unnecessary extras. This flexibility is appreciated by those who have clear goals for their beauty and grooming routines.

Accessibility

: Express treatments are often available in a wide range of salons and spas. This accessibility ensures that individuals from all walks of life can access quick and efficient beauty services, making self-care more inclusive.

Maintenance

: For many people, express services are an essential part of their beauty maintenance routine. They provide a way to keep nails, skin, and other aspects of appearance in top condition without the need for lengthy appointments.

Versatility

: Express treatments cover a wide array of beauty and grooming needs, from nail care to skincare. This versatility means that clients can select the specific services that align with their priorities and preferences.
Express treatments serve as a welcome oasis of self-care amidst the chaos of our lives. The moments spent in the salon's chair, even if brief, are moments of relaxation and indulgence. These moments are not only essential for physical rejuvenation but also for mental and emotional well-being. The short escape from the demands of everyday life can provide a much-needed respite. Anita's Aromatics quick and efficient Express Treatments are designed to fit seamlessly into your busy day, offering a welcome respite without consuming your precious time. 
Express Manicure and Pedicure: Consistently tending to your hands and feet is essential for several important reasons. When you're in a rush but still want impeccably groomed nails, the Express Mani and Pedi are your best friends. These treatments focus on the essentials, shaping and polishing your nails to perfection. No need for an hour-long session—these quick and efficient services leave your nails looking fabulous in no time.
Express Facial: We all want that radiant, fresh-faced look, but who has the time for a full facial? Enter the express facial. This treatment is designed to get your skin glowing without the lengthy process. It typically includes cleansing, exfoliating, and moisturizing to leave your skin looking revitalized and ready to face the day.
Intimate Refresh Kit: Sometimes, you need a little extra TLC in your most sensitive areas. Our intimate refresh kit is the perfect solution. It's discreet, efficient, and designed to help you feel your best. Whether it's a quick refresh before a special occasion or simply part of your regular self-care routine, this kit has you covered.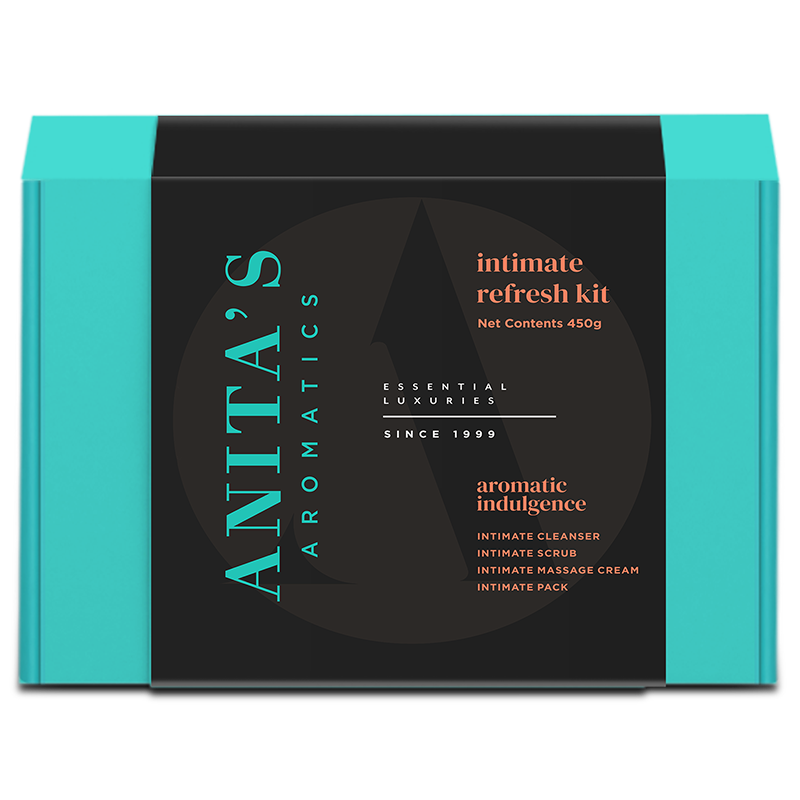 Callus Softener: Let's not forget about our hardworking feet. Callus softener is the first step in achieving baby-soft soles. It quickly and effectively softens those rough edges, making the next step even more effective.
In addition to catering to the time-conscious client, express treatments are also cost-effective. Many individuals are drawn to these services not only for their speed and efficiency but also for their affordability. Express treatments make beauty and wellness accessible to a broader range of people, ensuring that self-care is not a luxury reserved for a select few but a privilege that can be enjoyed by many. What are other types of Salon services that can help you achieve a polished and put-together look in no time? Here are some popular express salon services for instant glam:
Blowout

: A blowout is a fast way to achieve smooth, shiny, and voluminous hair. A skilled stylist can have your hair looking salon-fresh in about 30 minutes.

Dry Styling

: If you're short on time, you can opt for dry styling services, where the stylist uses hot tools like flat irons or curling wands to create a polished hairstyle without the need for washing or wet styling.

Makeup Application

: A professional makeup application can give you a glamorous look in a short amount of time. You can opt for a natural look or something more dramatic, depending on your preferences.

Lash Extensions

: Lash extensions can make your eyes pop without the need for mascara. An express lash extension session can be quicker than a full set, giving you a fluttery and glamorous appearance.

Brow and Lash Tinting

: Tinting your eyebrows and eyelashes can enhance your facial features without the need for makeup. It's a quick and low-maintenance option.

Scalp Massage: A quick scalp massage can help you relax and refresh your hair. It can also stimulate blood flow to your scalp, promoting hair health.
In conclusion, express treatments in salons have emerged as a beacon of hope for individuals navigating the fast-paced world of the 21st century. They offer a bridge between our relentless schedules and our desire to look and feel our best. In a world where every second counts, express treatments are the key to unlocking a path to beauty and wellness that is as swift as it is effective. Well, before we sign off let us leave you with our usual drill - a quick DIY for express treatment at home! 
Hydrating DIY Face Mist:
Ingredients:
Rosewater (2 tablespoons)

Aloe vera juice or gel (1 tablespoon)

Lavender essential oil (a few drops, optional)
Steps:
Mix the rosewater and aloe vera juice or gel in a small spray bottle.

Add a few drops of lavender essential oil for a soothing scent (optional).

Shake well to combine.

Spray the mist onto your face whenever you need a quick hydrating boost.
From Express to Impress you're just one wise decision away!