iORA
Regular price
Rs. 1,100.00
Sale price
Rs. 990.00
Unit price
per
Sale
Sold out
Share
There's nothing like a youthful glowing face and iORA's Prebiotic Radiant Serum helps you achieve just that. Skin cell restoration and skin brightening is guaranteed with the superstar ingredient – Vitamin C, and essential oil blends. Your skin will feel hugged by super-food extracts as they seep in to moisturise, hydrate and refresh your skin.

Apart from adding radiance, the prebiotic ingredients also enhance your skin's barrier function, promote collagen production and provide antioxidant protection.
iORA's Radiant Serum is free from Sulphates, Parabens, Artificial Preservatives & Colours, and Cruelty. Like all iORA's prebiotic products, it is vegan and is made from organic ingredients.
View full details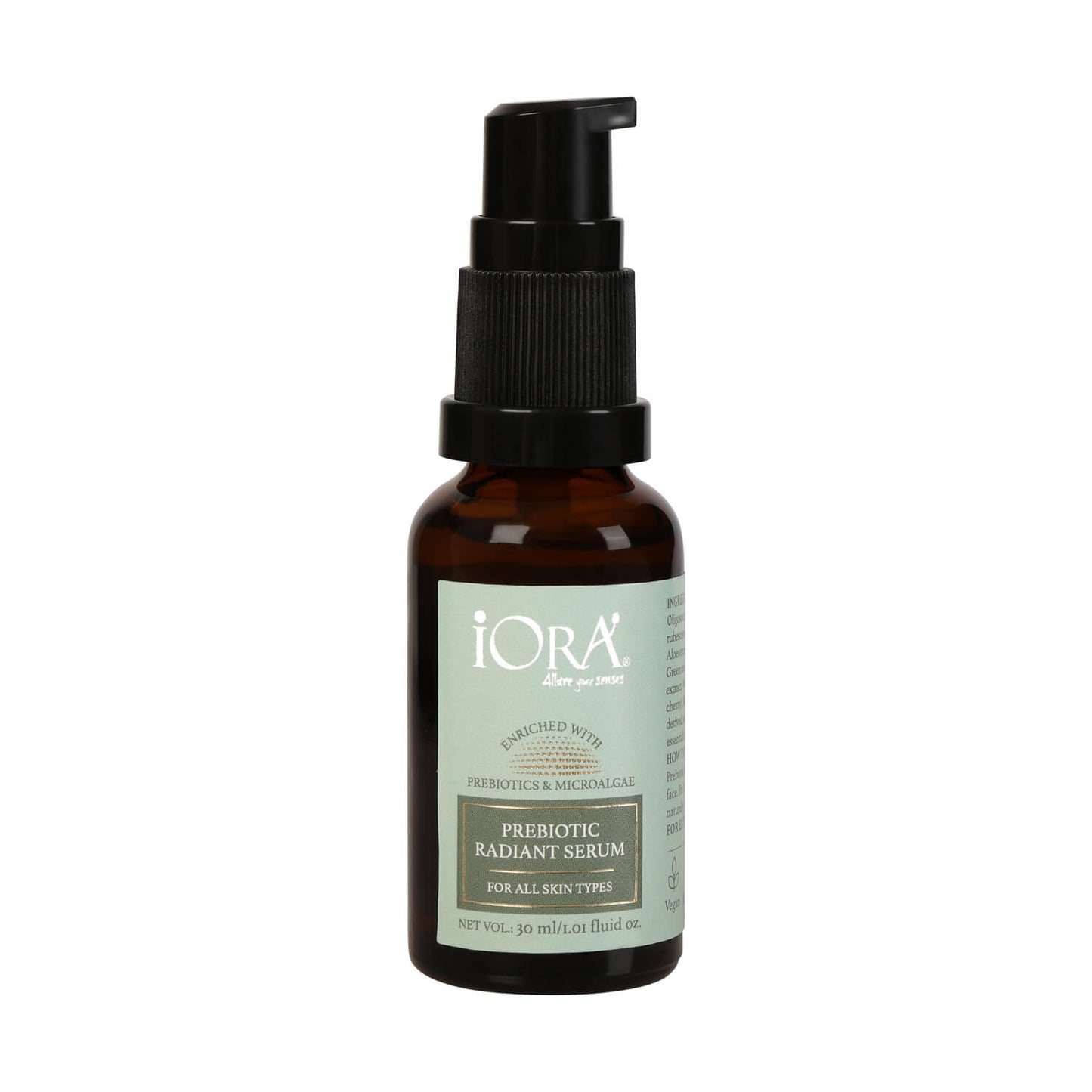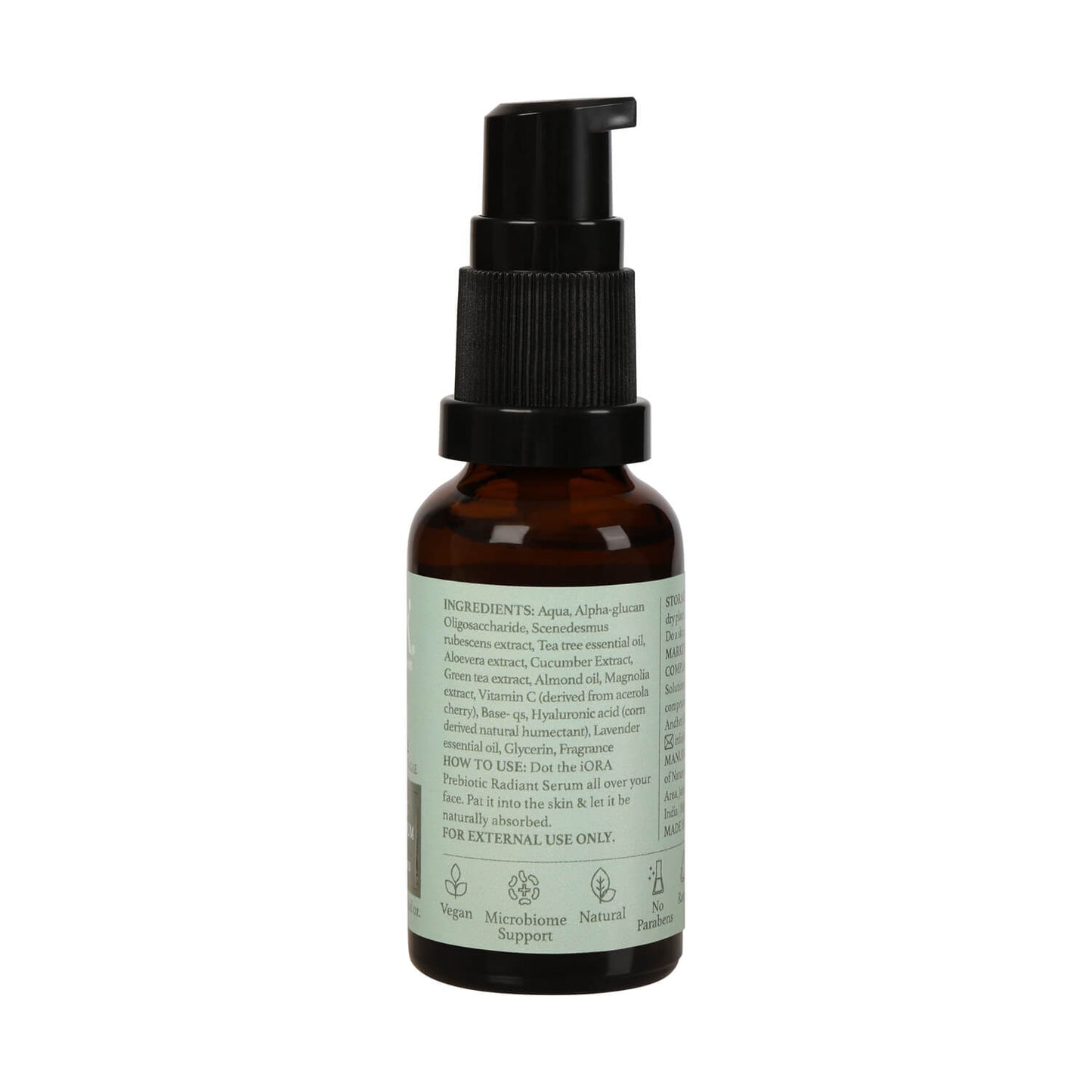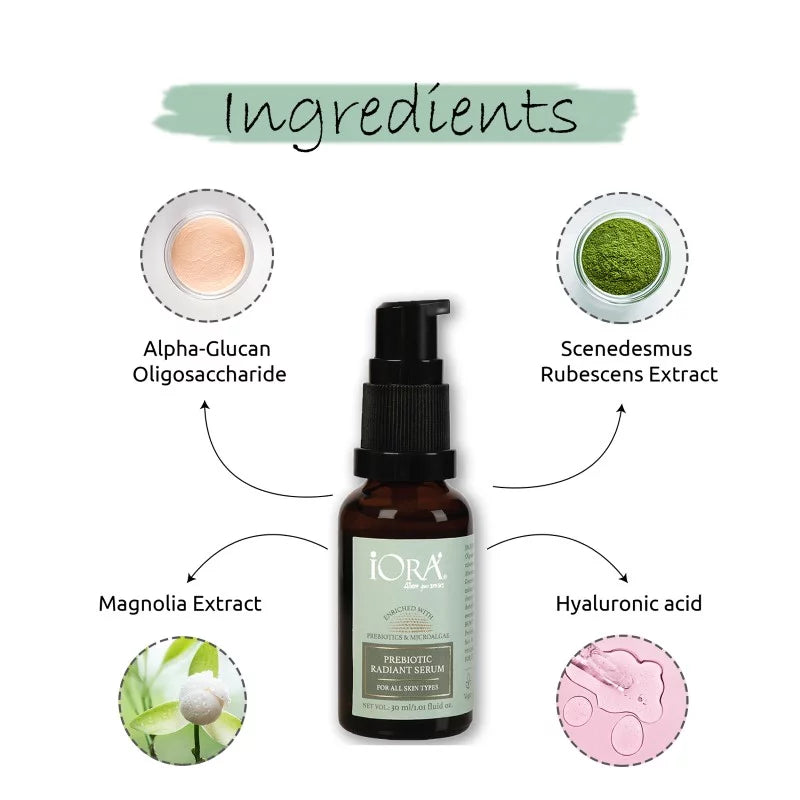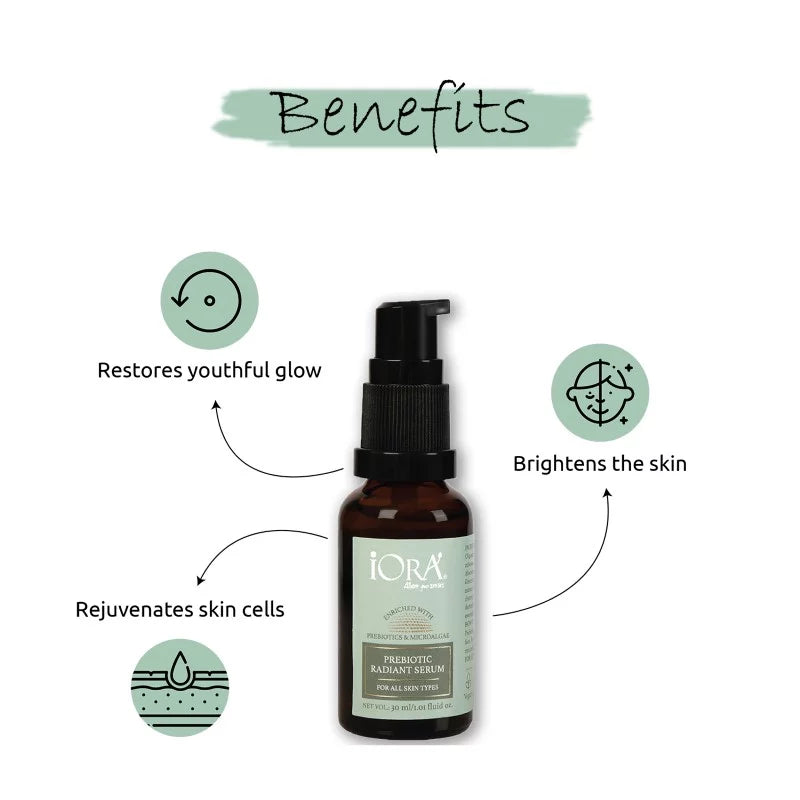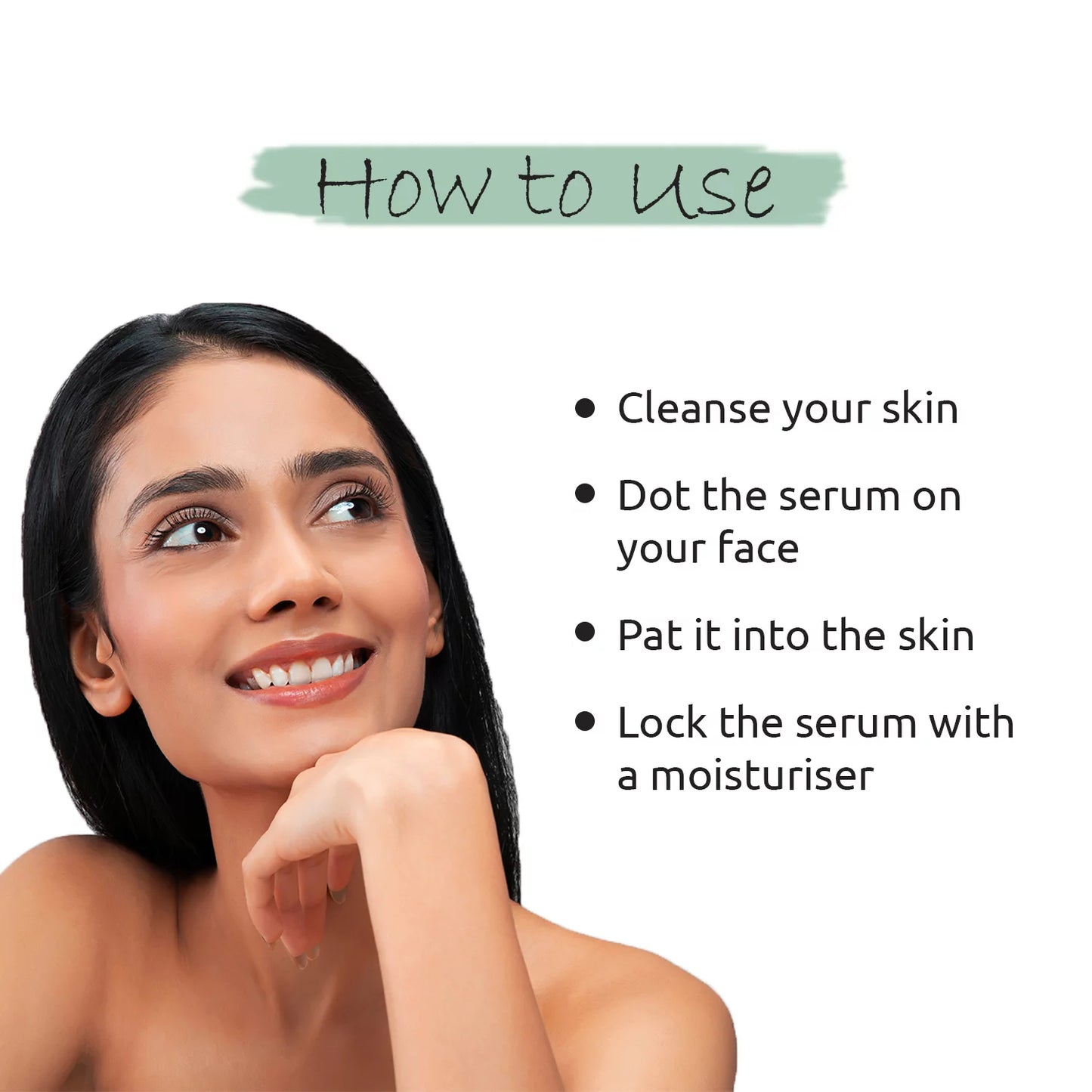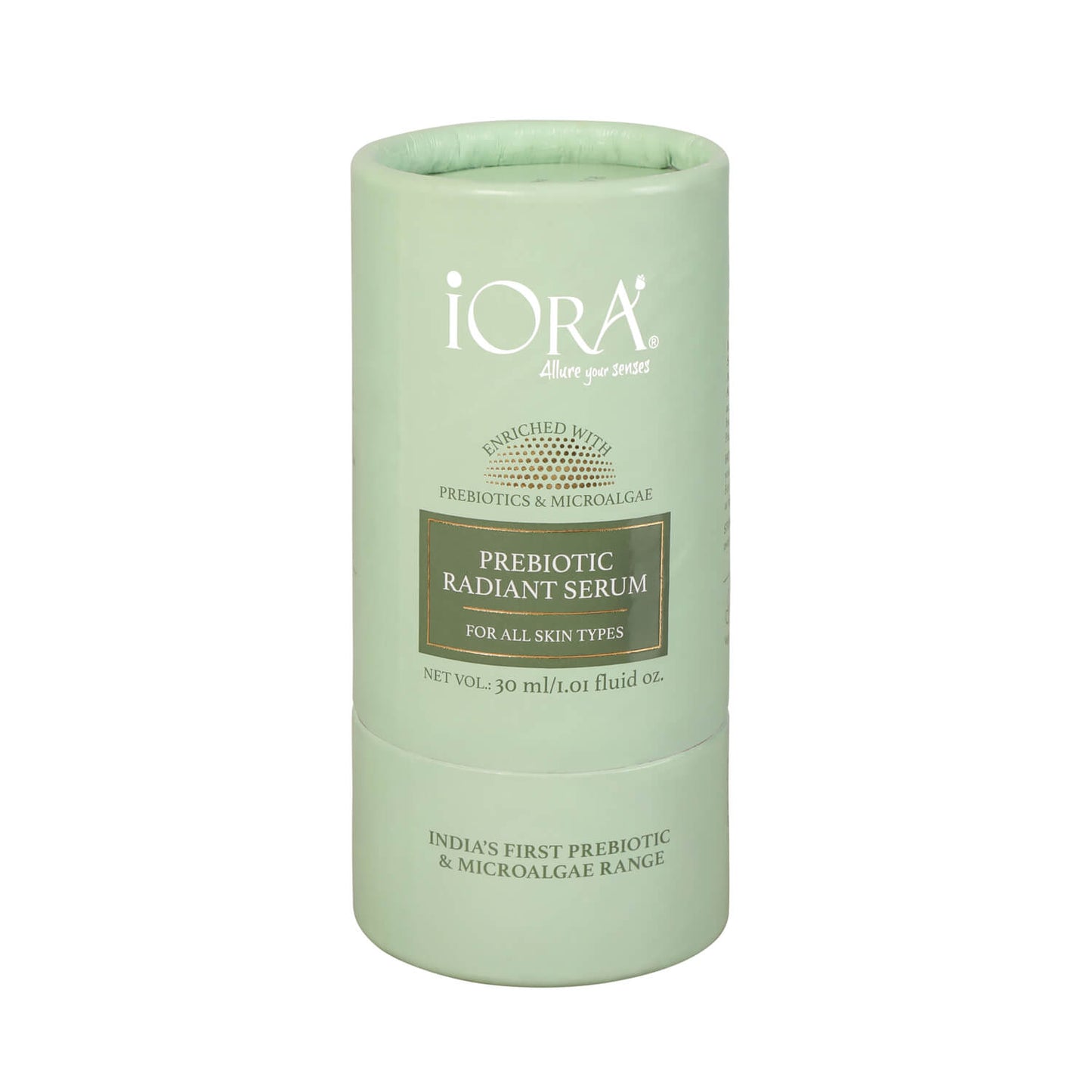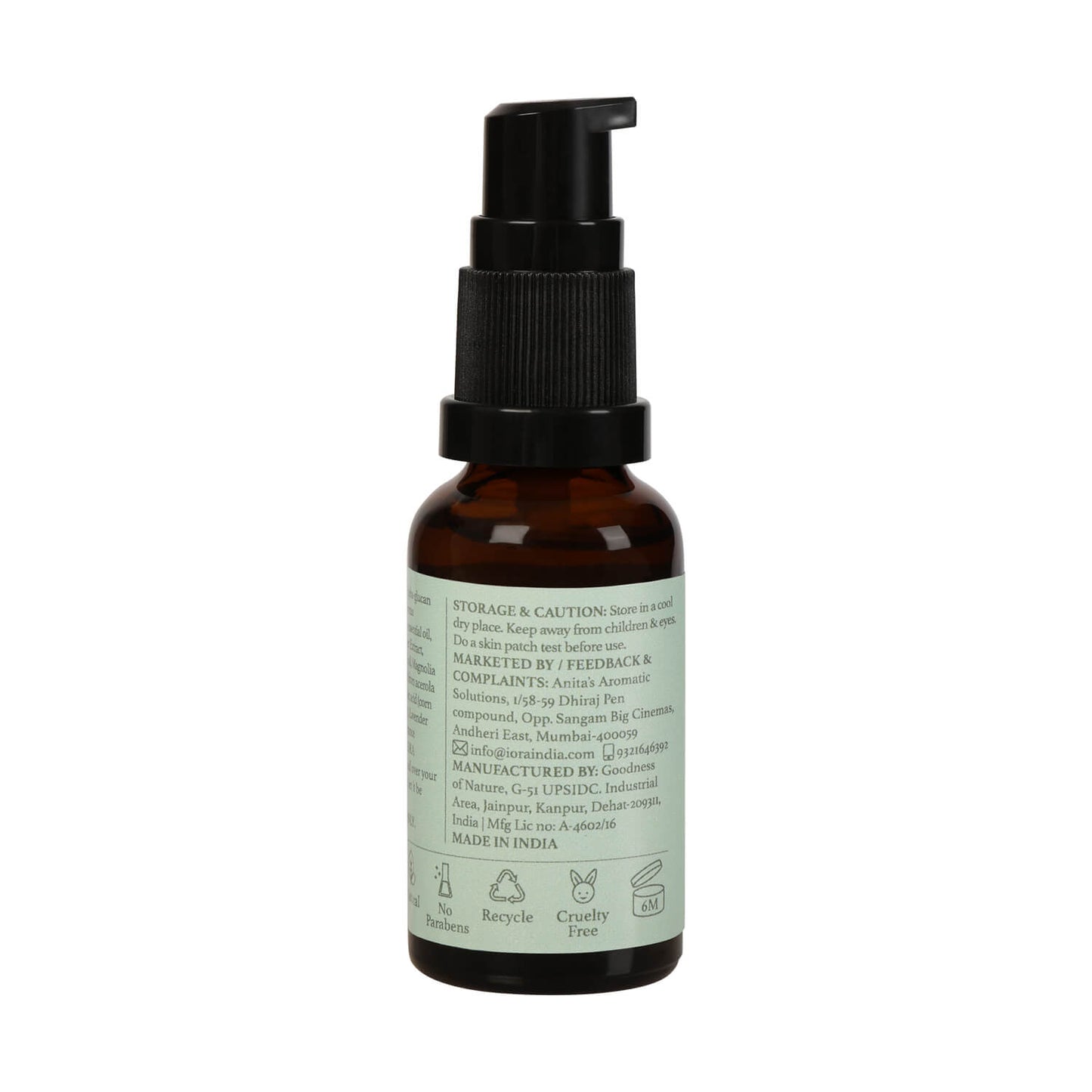 The world outside isn't kind to our skin, the dullness and dryness we experience after stepping out bears testament to this fact. What your skin needs isn't a shelf full of products, but rather a limited range of skincare essentials that helps restore the lost radiance and bring back your youthful glow.
To achieve this, we need to incorporate a simple step in our daily routine, one that is often overlooked – a serum. iORA's Prebiotic Radiant Serum is a nutritious blend of organic ingredients and essential oils.
Ensuring maximum hydration, this formulation has been intricately crafted with a hero ingredient, Vitamin C, to naturally brighten the skin along with superfood extracts and prebiotics that repairs the skin damage by improving the texture of the skin.
The magic element, the vital factor that adds life to your skin are the prebiotic ingredients that boost collagen production and empower the skin's barrier function to strengthen it against the extremities we are exposed to.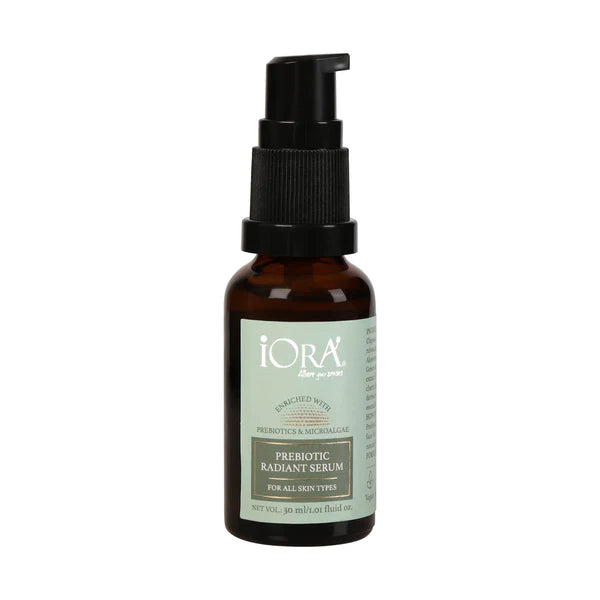 5 Key Product Benefits
Why choose iORA?
Vegan Ingredients

All Natural Products

Supports Microbiome

Paraben Free

Cruelty Free

Recyclable Packaging
You may not realize it but your skin is dehydrated. Most often, the reasons for dull skin are lack of moisture in the skin. Over a period of time, this lack of nourishment causes uneven skin tone with the skin looking aged. Dead skin cells build up, and the lack of exfoliation restricts the absorption of products you may be using.

The lack of a youthful glow is also caused by environmental stressors as well as personal habits. Harsh pollution in addition to an unbalanced lifestyle definitely shows on your face.

You may be following a regimen, but you could still experience dull and lifeless skin. We've all been there at some point. What often gets missed out is a radiancy-boosting serum that gives your skin all the right nutrients to enhance the natural glow of your skin.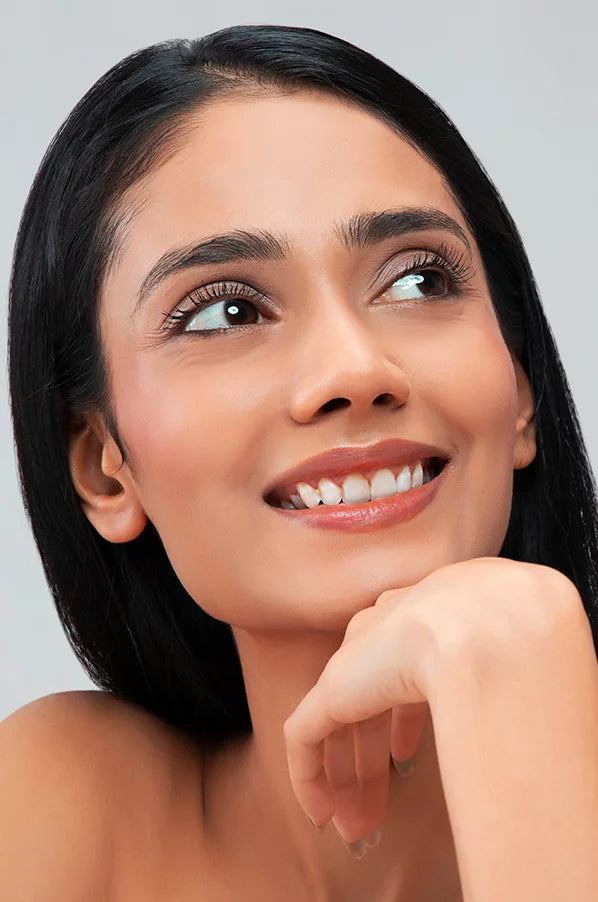 Bring Back your Youthful Glow
iORA's Radiant Serum is infused with all the organic ingredients that ensure skin cell restoration, while the unique composition of prebiotics, superfoods and oils work to heal the skin and bring it back to its natural state.

The prebiotics provide ample anti-oxidant protection while improving the natural pH of the skin. Chemical imbalances make the skin look under-nourished and in almost all cases, skincare products lack the one element your skin is in dire need of. With iORA, the good bacteria is given a chance to flourish and overpower the bad bacteria – restoring your skin's radiance in the most organic way there is.
Ingredients and key benefit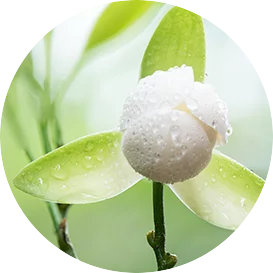 MAGNOLIA EXTRACT
Anti-inflammatory properties help soothe acne-prone skin and reduce blackheads by protecting the skin against free radicals.
VITAMIN C
Gives your skin a radiant glow by treating pigmentation, spots, and uneven skin texture; the anti-microbial properties fight free radical damage and ensure good-looking and healthy skin.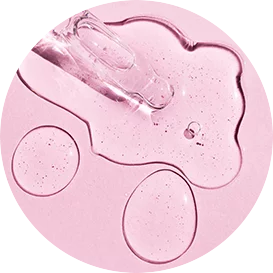 HYALURONIC ACID
Extracted from corn, it keeps moisture locked into the layers of the skin. It keeps the skin well hydrated, preventing fine lines and wrinkles.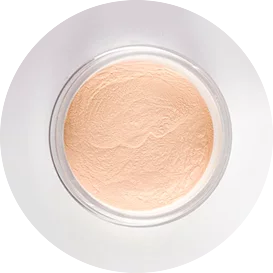 ALPHA-GLUCAN OLIGOSACCHARIDE
Makes atmospheric moisture available to the top layer of tahe skin, keeping it nourished. It helps good bacteria to flourish in order to restore the natural ecosystem of the skin.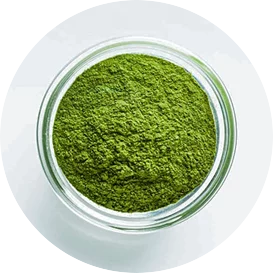 SCENEDESMUS RUBESCENS EXTRACT
Shields the skin from the structural damage caused by blue light emitted from gadgets we are exposed to all day and night.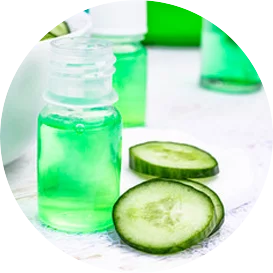 CUCUMBER EXTRACT
Helps renew and regenerate skin cells, giving you a natural youthful glow while the moisturizing and emollient properties even out the skin tone and texture.
Manufacturer Information
EAN Code: 8906127050701
USP: 9.00 per gm
Manufactured By: Anita's aromatic solutions​
Generic name: Cream
Use before: 2 years
Marketed by: Anita's Aromatic Solutions, 1/58-59 Dhiraj Pen Compound, Opp. Sangam Big Cinemas, Andheri East, Mumbai – 400059
For Feedback/Complaints: Please write to Consumer Advisor at Anita's Aromatic Solutions, 1/58-59 Dhiraj Pen Compound, Opp. Sangam Big Cinemas, Andheri East, Mumbai – 400059
Customer Care: Phone: 8591965516 | Email: feedback@anitasaromatics.com
Country of origin: India
FAQ's
Why should I use a serum?
Just like your body, your skin needs nourishment too. iORA's Radiant Serum gives the skin all the nutrients and superfoods it requires. It is important to use a serum to prevent skin dullness and early ageing. The serum, packed with prebiotics aids skin cell regeneration that keeps your skin healthy and looking great!
Is a Vitamin C serum okay for dark skin?
iORA's Radiant Serum which is packed with Vitamin C can be used by all skin types and all complexions. The purpose of the serum is to bring back a youthful glow and naturally even out your skin tone. The prebiotics in the serum work to not only renew your skin but also build the skin's protective barrier.
How do serums work on the skin?
Serums create a shield on the skin which locks the moisture and nutrients in. This allows the prebiotics and superfoods to get absorbed by the skin, resulting in effective hydration and nourishment.
Which serum to use to get an even skin tone?
Check the ingredients and look for key elements like prebiotic elements, Vitamin C and Hyaluronic Acid. These key ingredients work to even out skin tone and improve the skin's texture.
Which is the best serum for skin whitening?
iORA's Radiant Serum is engineered with prebiotics, Vitamin C and superfoods that help brighten your skin naturally. Hyaluronic acid along with Vitamin C treats hyperpigmentation and dark spots.