iORA
Regular price
Rs. 450.00
Sale price
Rs. 405.00
Unit price
per
Sale
Sold out
Share
Keep your hands moist on the go with iORA's non-greasy and alcohol-free prebiotic palm balm that leaves your hands deeply moisturised. Because of its unique blend of nourishing ingredients, it works to strengthen your nail's health as well. Not stopping there, it also protects your hands against germs on the go.

If you like getting nails done frequently, or if you suffer from fragile, brittle nails, this product will also help you revive your nail health back. It also leaves behind a refreshing citrusy aroma from the orange and mandarin essential oils that is quite addictive.
iORA's Prebiotic Palm Protect is free from sulphates, parabens, artificial preservatives, colours, and cruelty. Like all iORA's prebiotic products, it is vegan and is made from organic ingredients.
View full details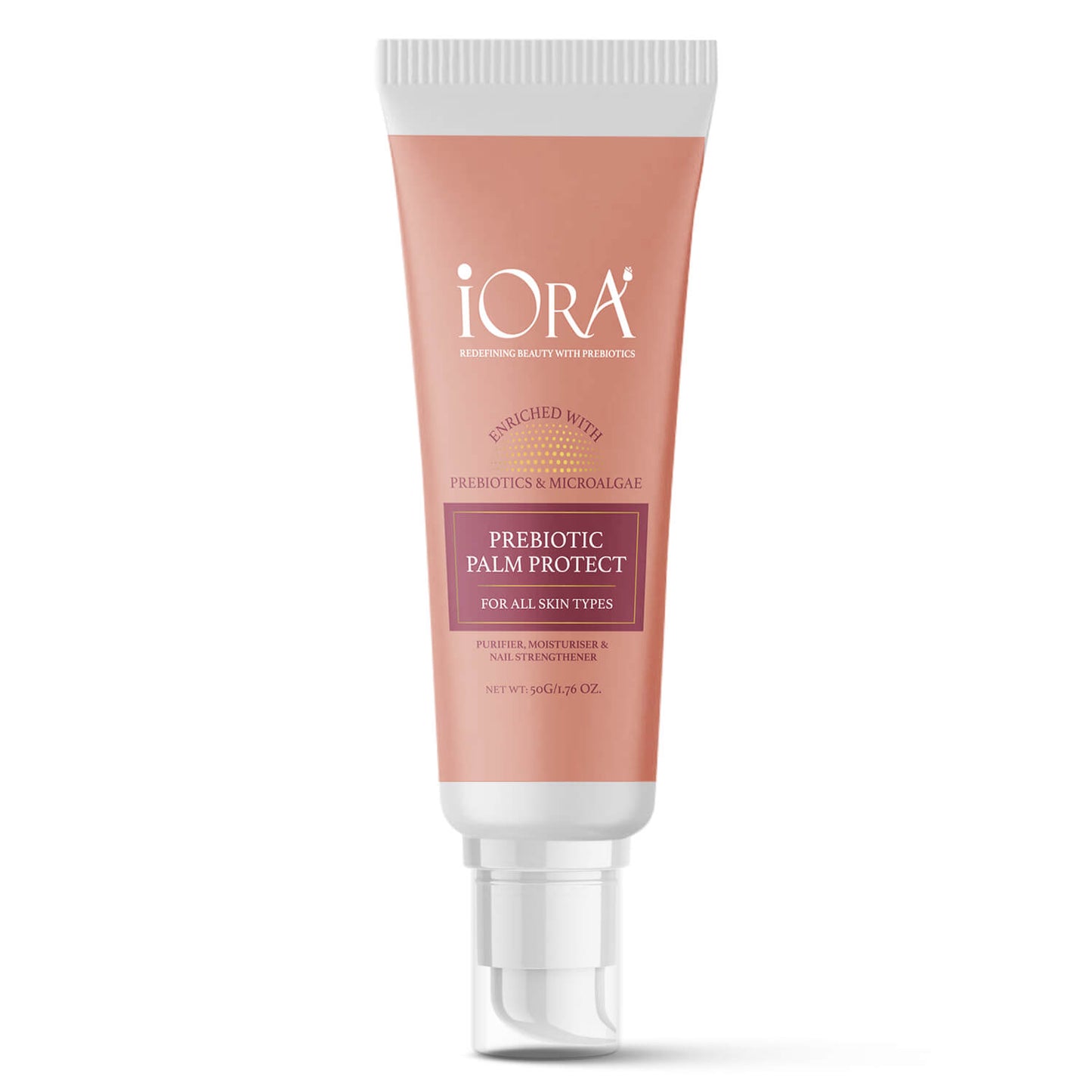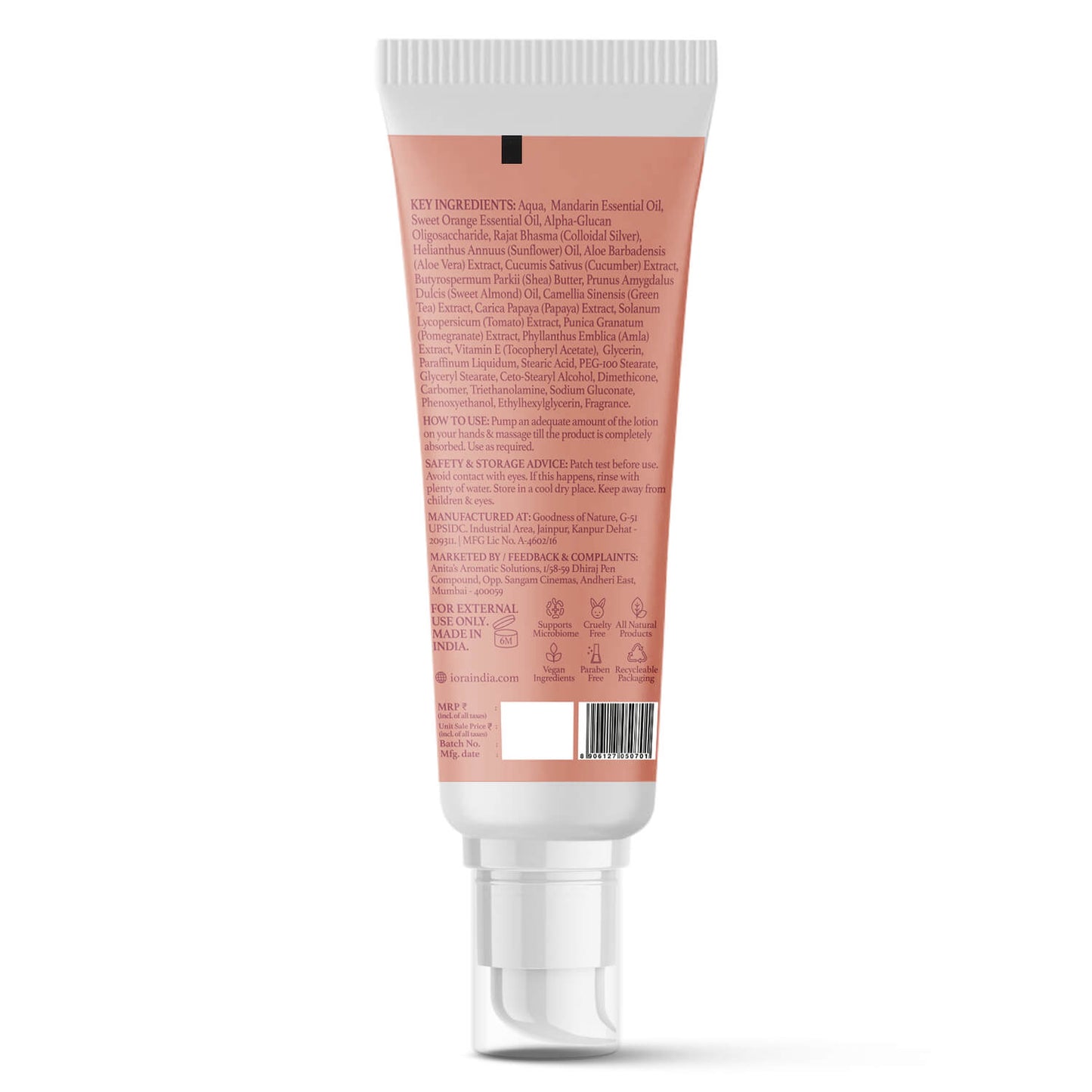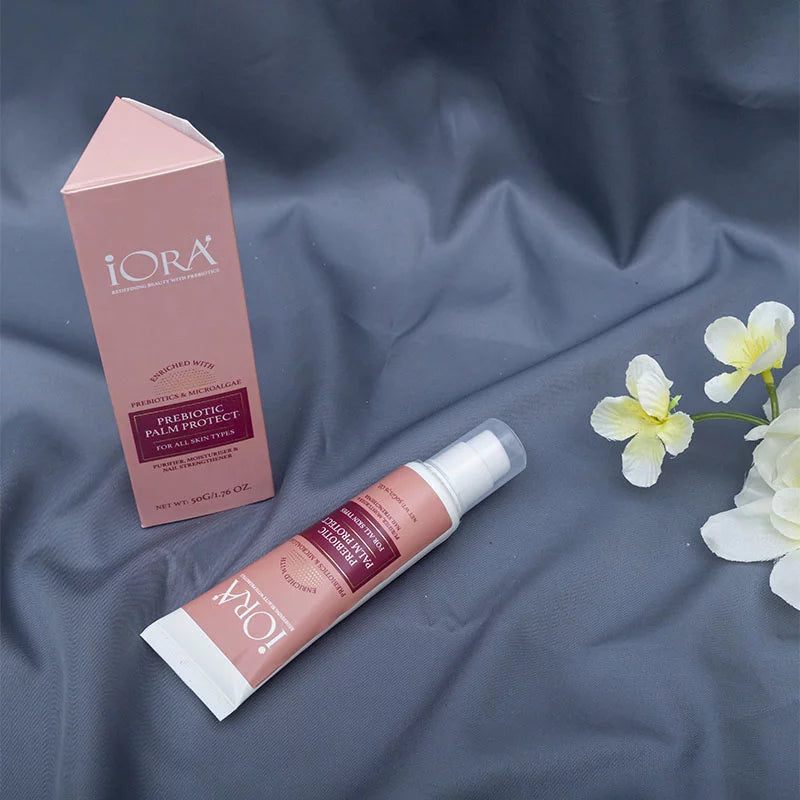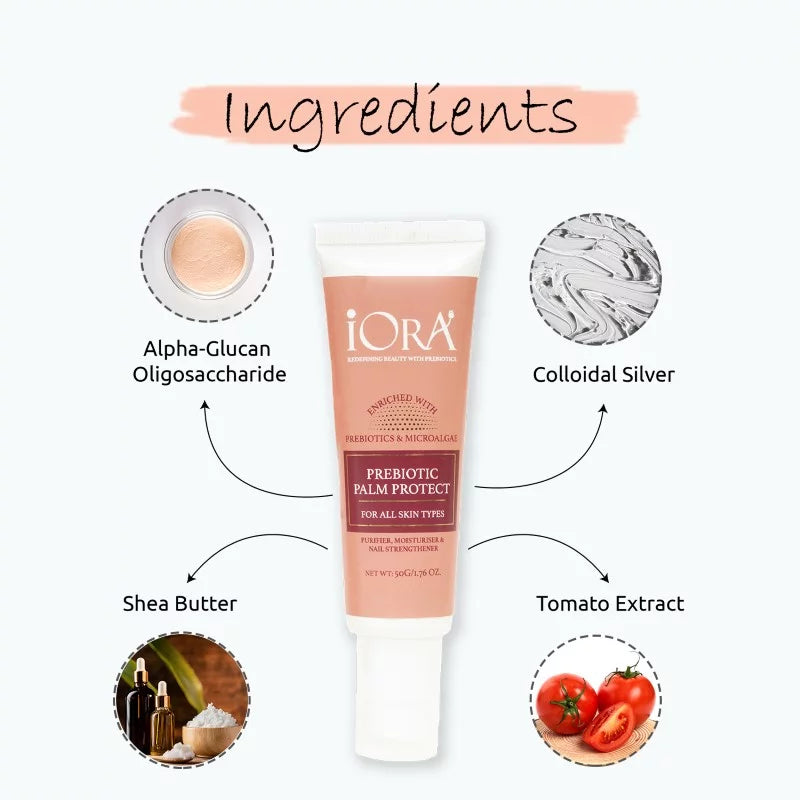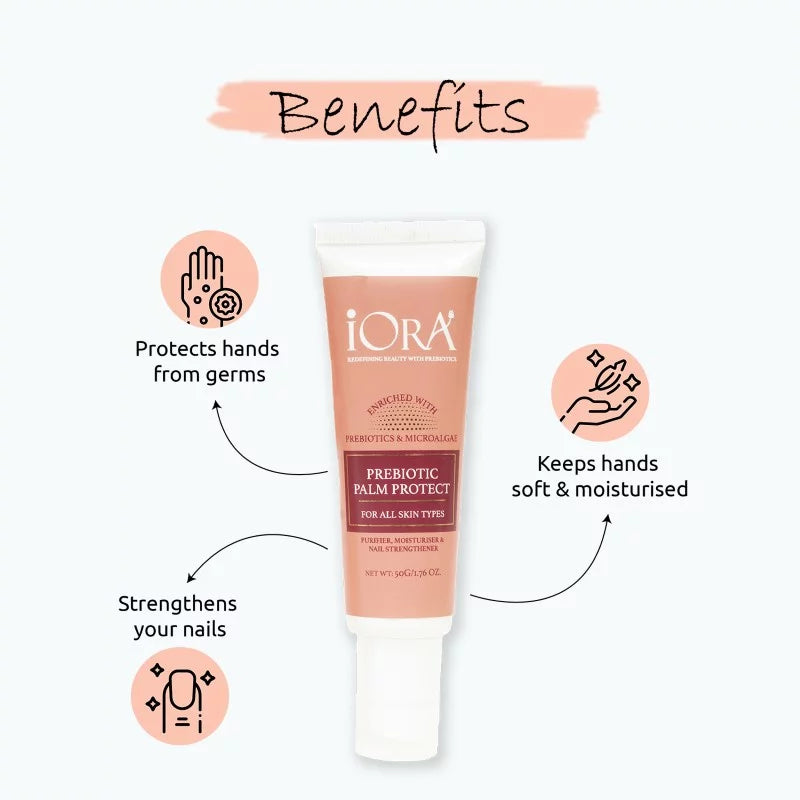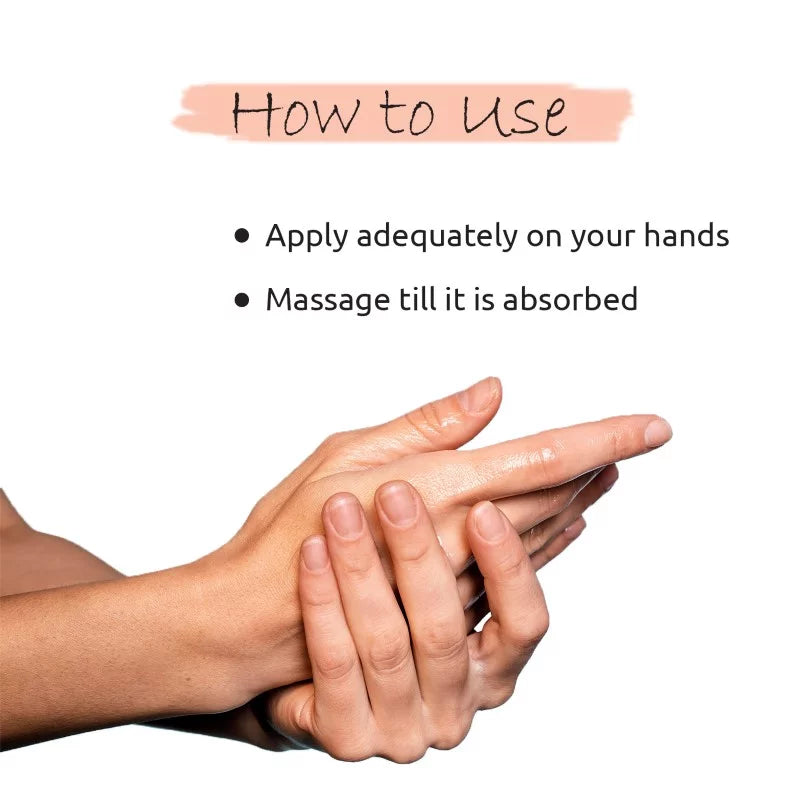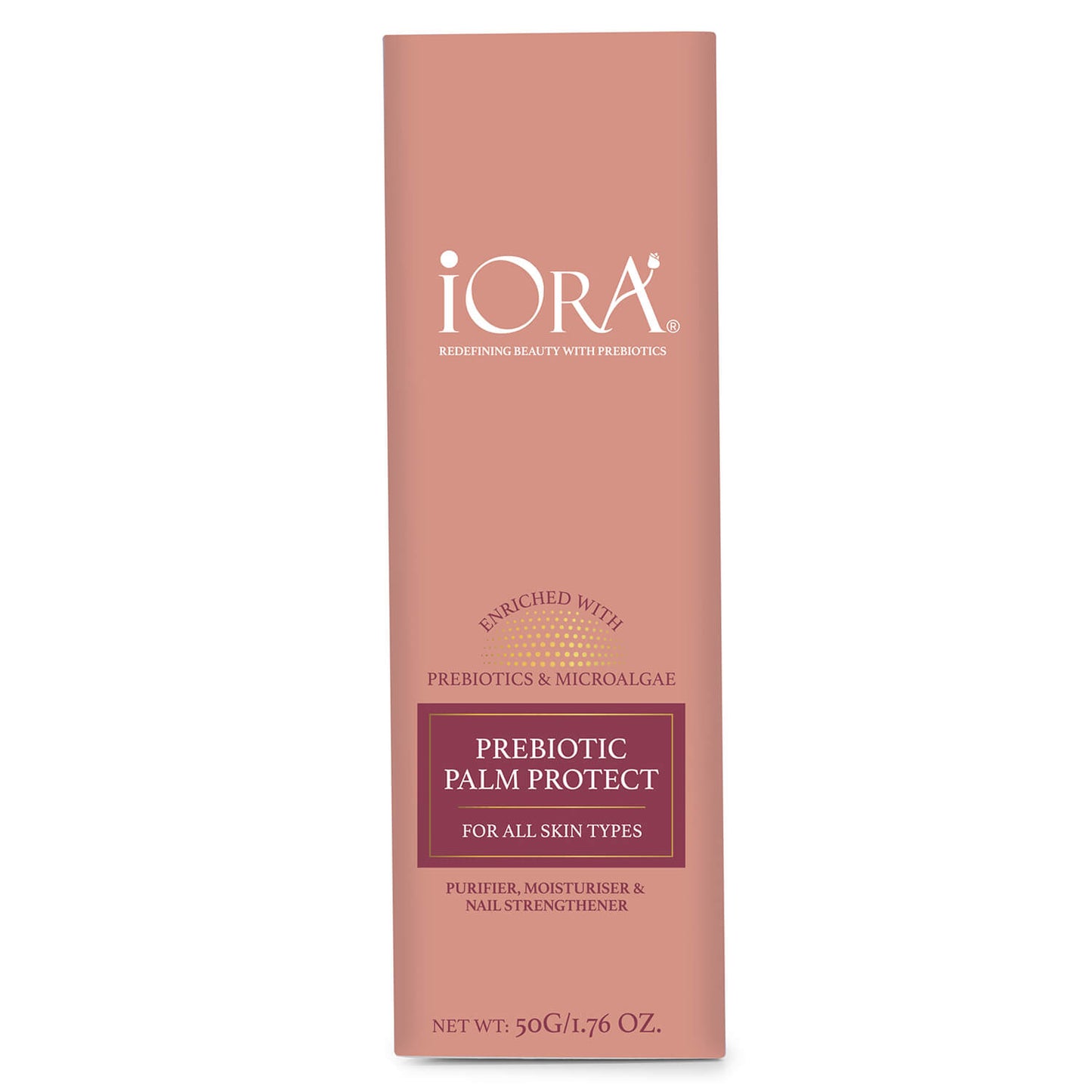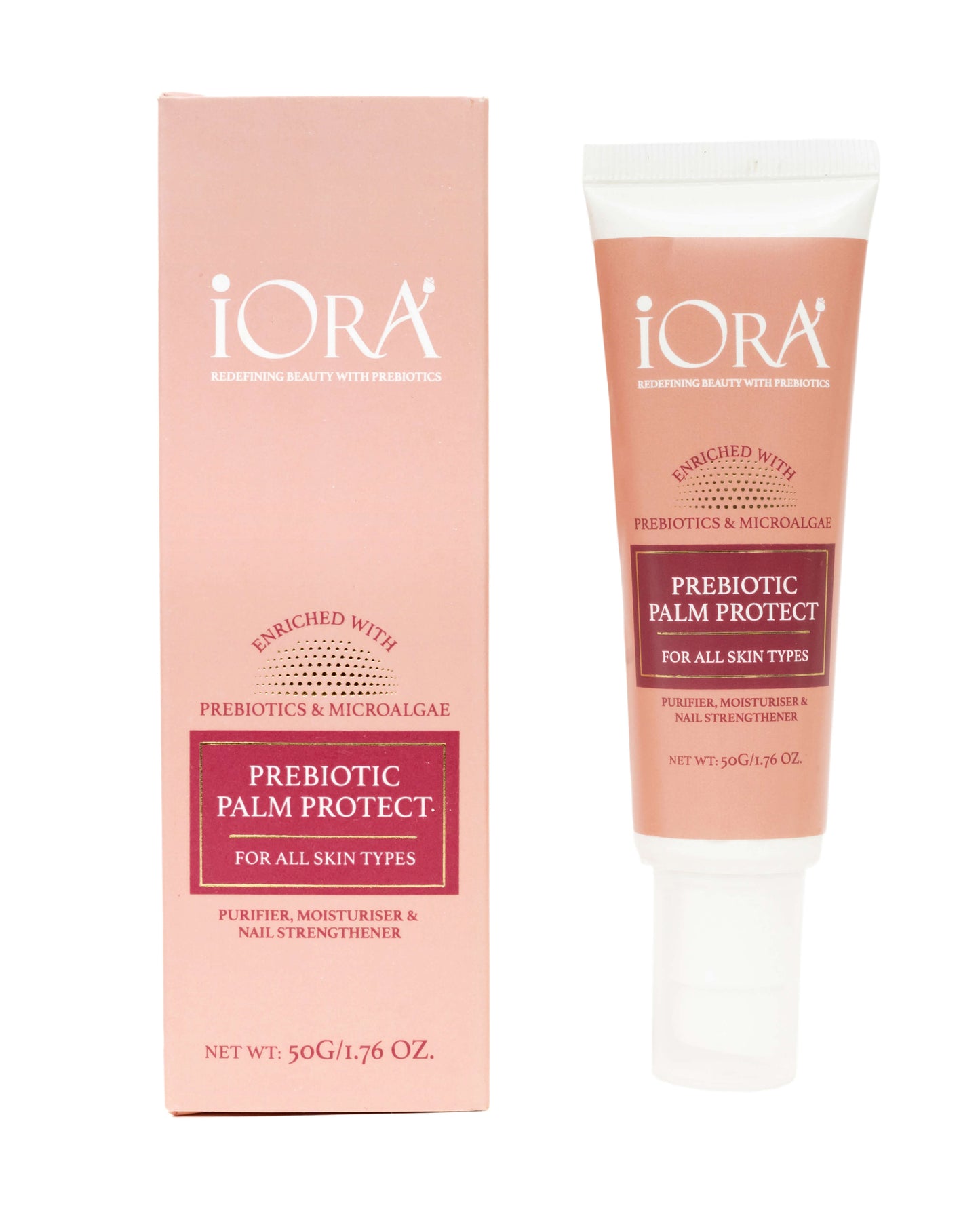 Palm Protect comes with dual benefits. It is effective in treating dry, flaky and under-nourished skins from the time of first use. It also works on strengthening your nails and softening the cuticles. You will also give a soothing fragrance to your hands with the Mandarin and Sweet Orange Essential Oil.
Sanitising your hands is a good thing for your health.
But over sanitising is not good for your hands.
Softer palms are easily achievable with prebiotically nourishing ingredients.
Chemicals from your hand wash and sanitizers could weaken your nails.
iORA's Prebiotic Palm Protect provides you a dual protection against it.
100% Prebiotic protection that repairs your skin's microbiome with each application.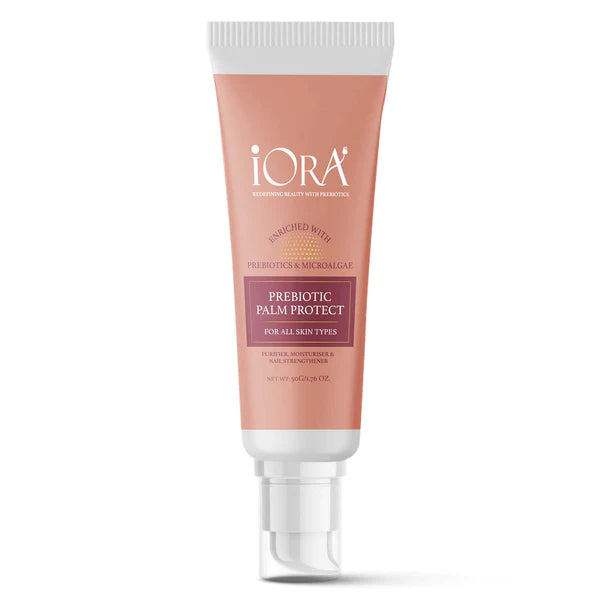 5 Key Product Benefits
Why choose iORA?
Vegan Ingredients

All Natural Products

Supports Microbiome

Paraben Free

Cruelty Free

Recyclable Packaging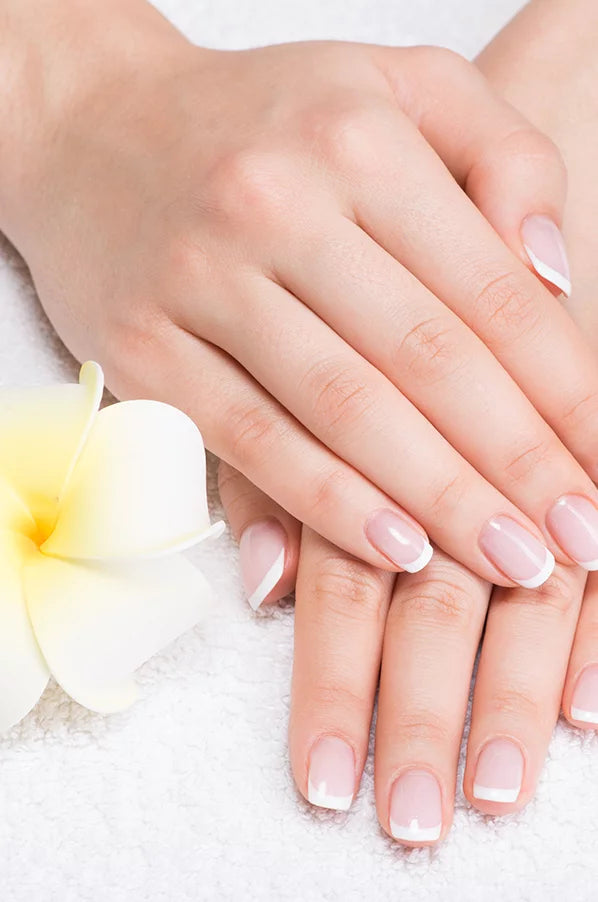 Dual protection with a single product : )
With iORA's Palm Protect you will be taking care of your palm and nail health simultaneously. Chemicals-infused soaps and sanitisers not only strip away moisture from your palms but also damage or weaken your nail health. You might notice fragile nails that break off easily and cuticles that hurt your fingers. With Palm Protect you can attain healthy nails and softer cuticles at one go.
Ingredients and key benefit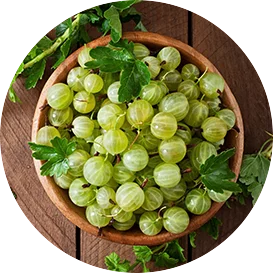 AMLA EXTRACTS
Rich in Vitamin C and antioxidants, Amlas help reduce hyperpigmentation, fade dark spots and even out the skin tone.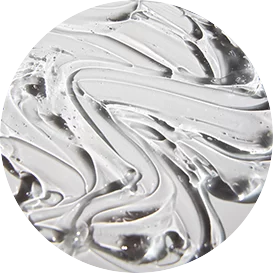 COLLOIDAL SILVER
Known for its ability to kill bacteria, fungi and certain viruses, colloidal silver stimulates healing in the skin and other soft tissues.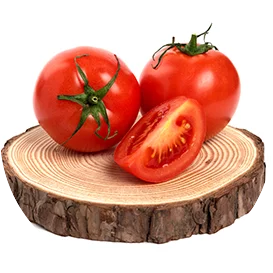 TOMATO EXTRACTS
As a rich source of biotin that helps strengthen your nails, tomato extracts also contains high levels of lycopene which neutralise free radicals and prevent photoaging.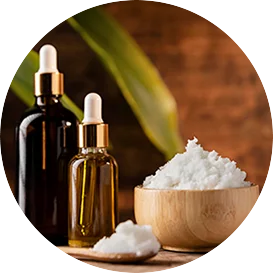 SHEA BUTTER
The rich fatty acid content of Shea Butter is a great source to moisturise the skin. It also helps with restoring skin elasticity and works as an effective sunscreen along with being a remedy against skin burns.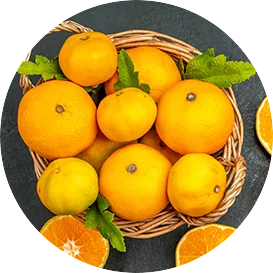 MANDARIN ESSENTIAL OIL
Chosen not just for its fragrance, Mandarin Essential Oil rejuvenates and renews skin complexion with its antibacterial and anti-inflammatory properties.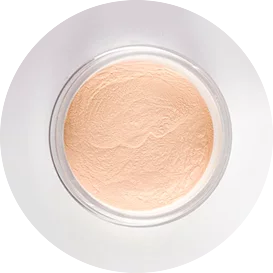 ALPHA-GLUCAN OLIGOSACCHARIDE
By encouraging the growth of beneficial good bacteria onto your skin while curbing the formation of harmful bacteria, Alpha-Glucan Oligosaccharide defends and safeguards the skin's ecosystem and keeps it healthy.
Manufacturer Information
EAN Code: 8906127050701
USP: 9.00 per gm
Manufactured By: Anita's aromatic solutions​
Generic name: Cream
Use before: 2 years
Marketed by: Anita's Aromatic Solutions, 1/58-59 Dhiraj Pen Compound, Opp. Sangam Big Cinemas, Andheri East, Mumbai – 400059
For Feedback/Complaints: Please write to Consumer Advisor at Anita's Aromatic Solutions, 1/58-59 Dhiraj Pen Compound, Opp. Sangam Big Cinemas, Andheri East, Mumbai – 400059
Customer Care: Phone: 8591965516 | Email: feedback@anitasaromatics.com
Country of origin: India