iORA
Regular price
Rs. 599.00
Sale price
Rs. 540.00
Unit price
per
Sale
Sold out
Share
Detox your skin with iORA's rejuvenating Prebiotic Glow Mask that helps retain moisture balance. You can achieve a clearer complexion in less than seven to ten minutes with its super hydrating formula.

The prebiotics work in perfect harmony with your skin's texture without leaving it too dry or too oily. It makes your skin resilient and strong enough to combat radical environmental changes. Our prebiotic glow mask is easy-to-use and is great for deep cleaning.
iORA's Glow Mask is free from Sulphates, Parabens, Artificial Preservatives & Colours, and Cruelty. Like all iORA's prebiotic products, it is vegan and is made from organic ingredients.
View full details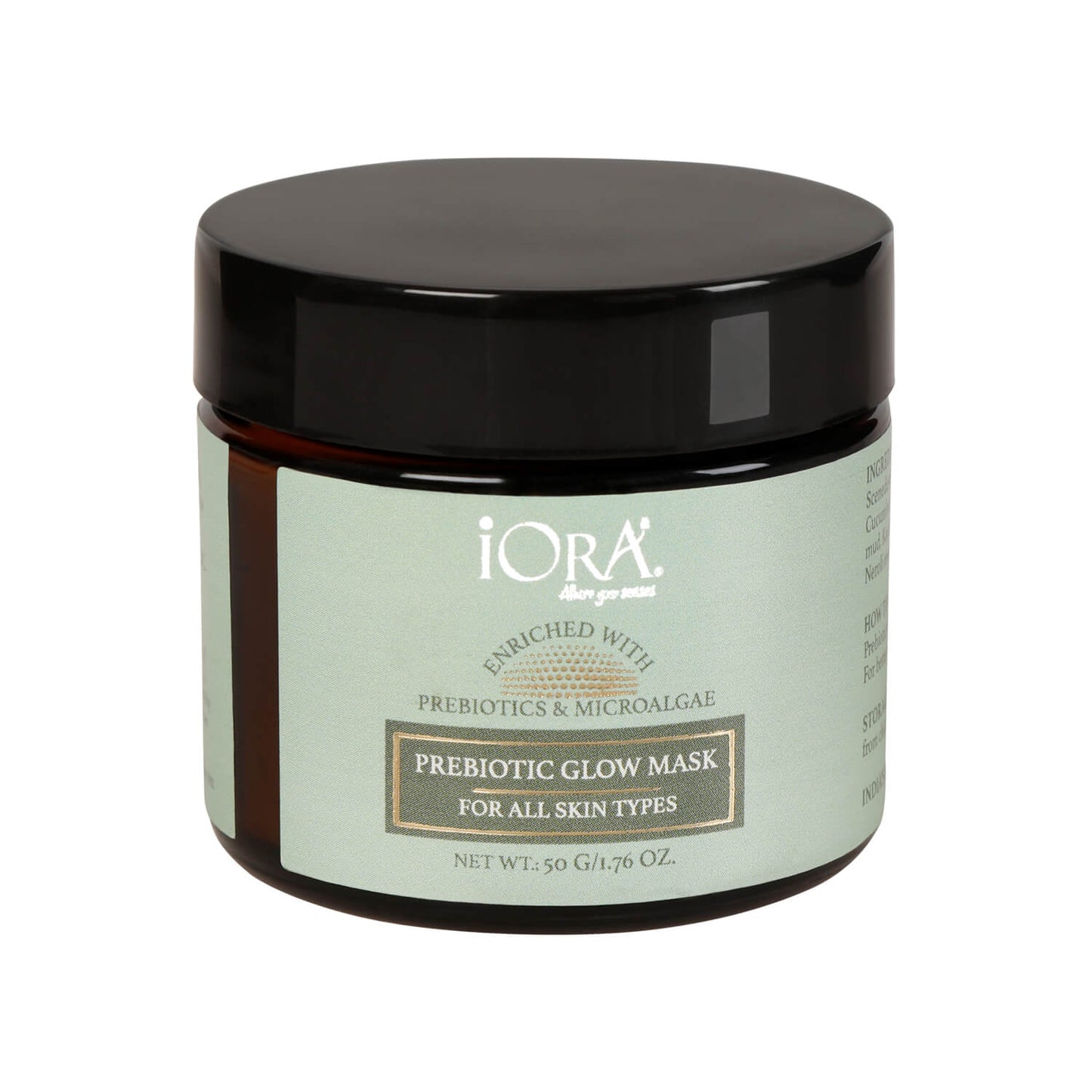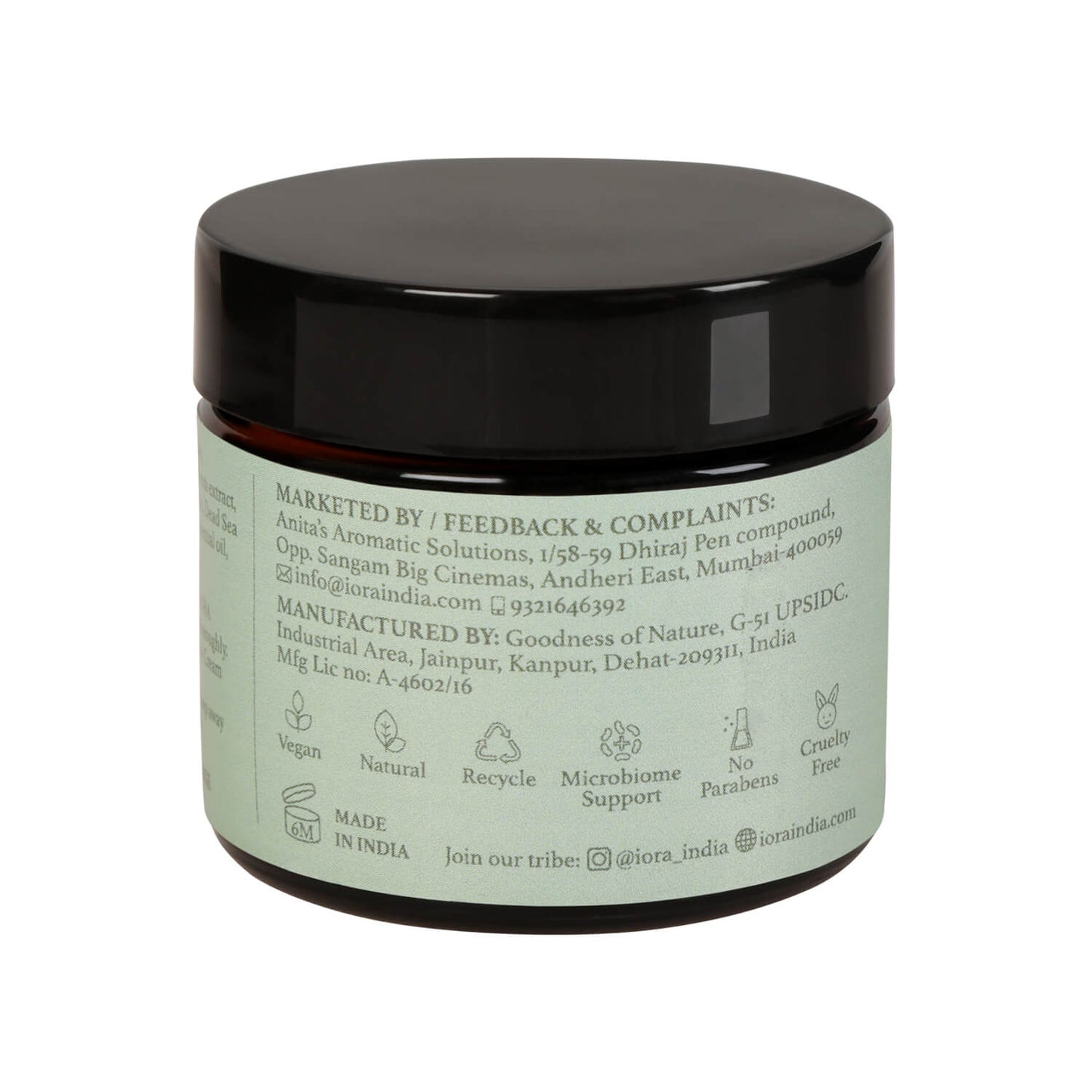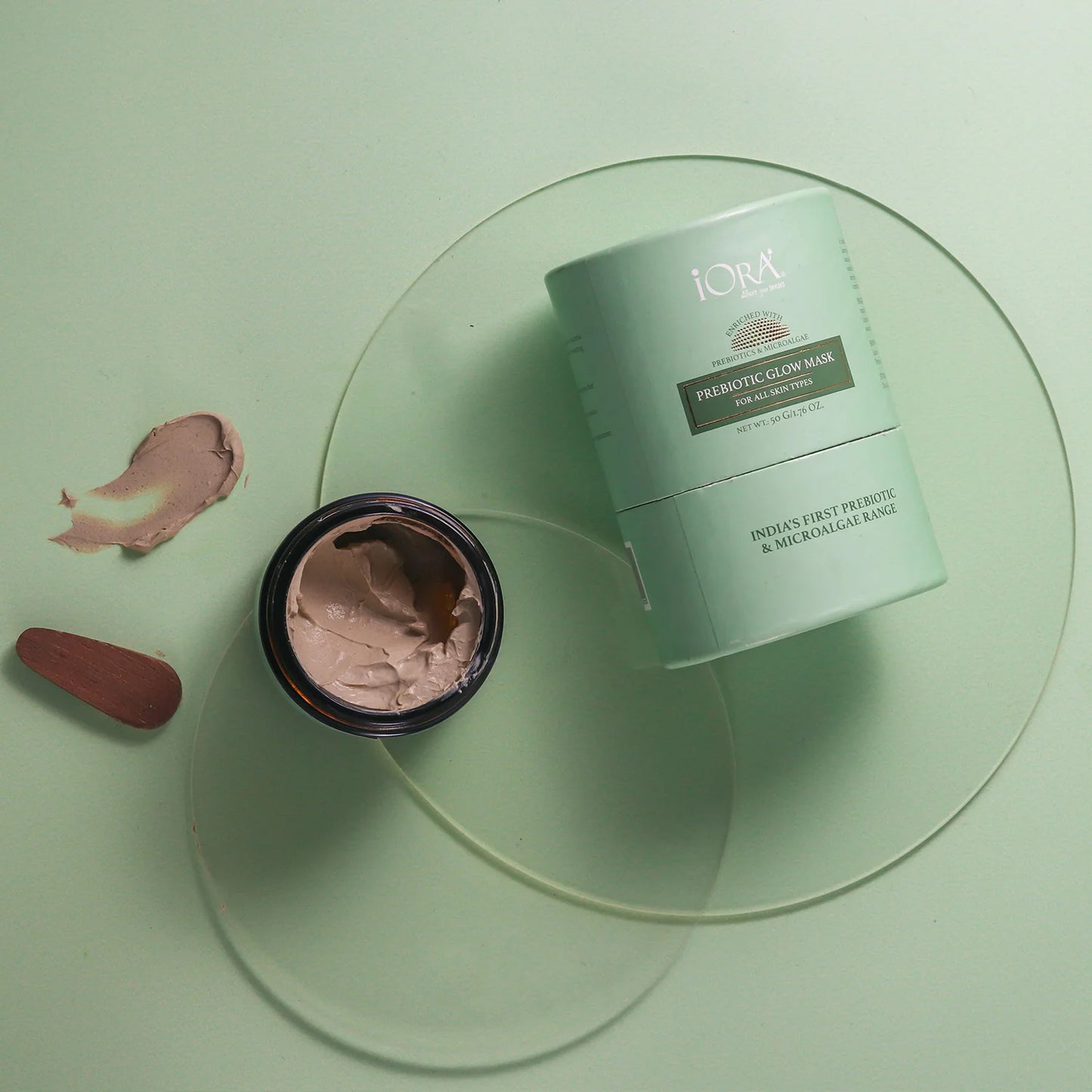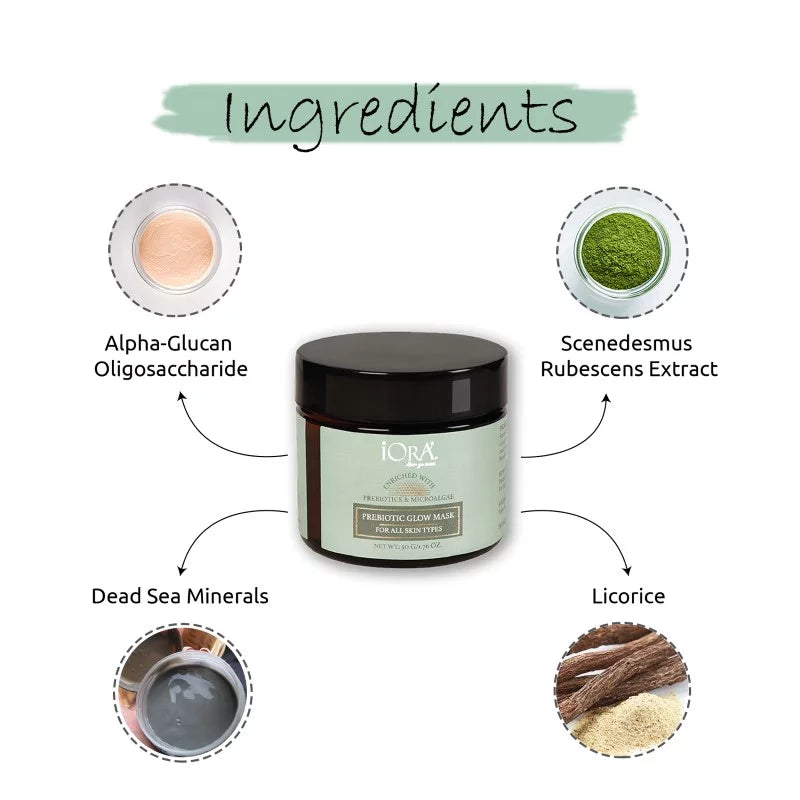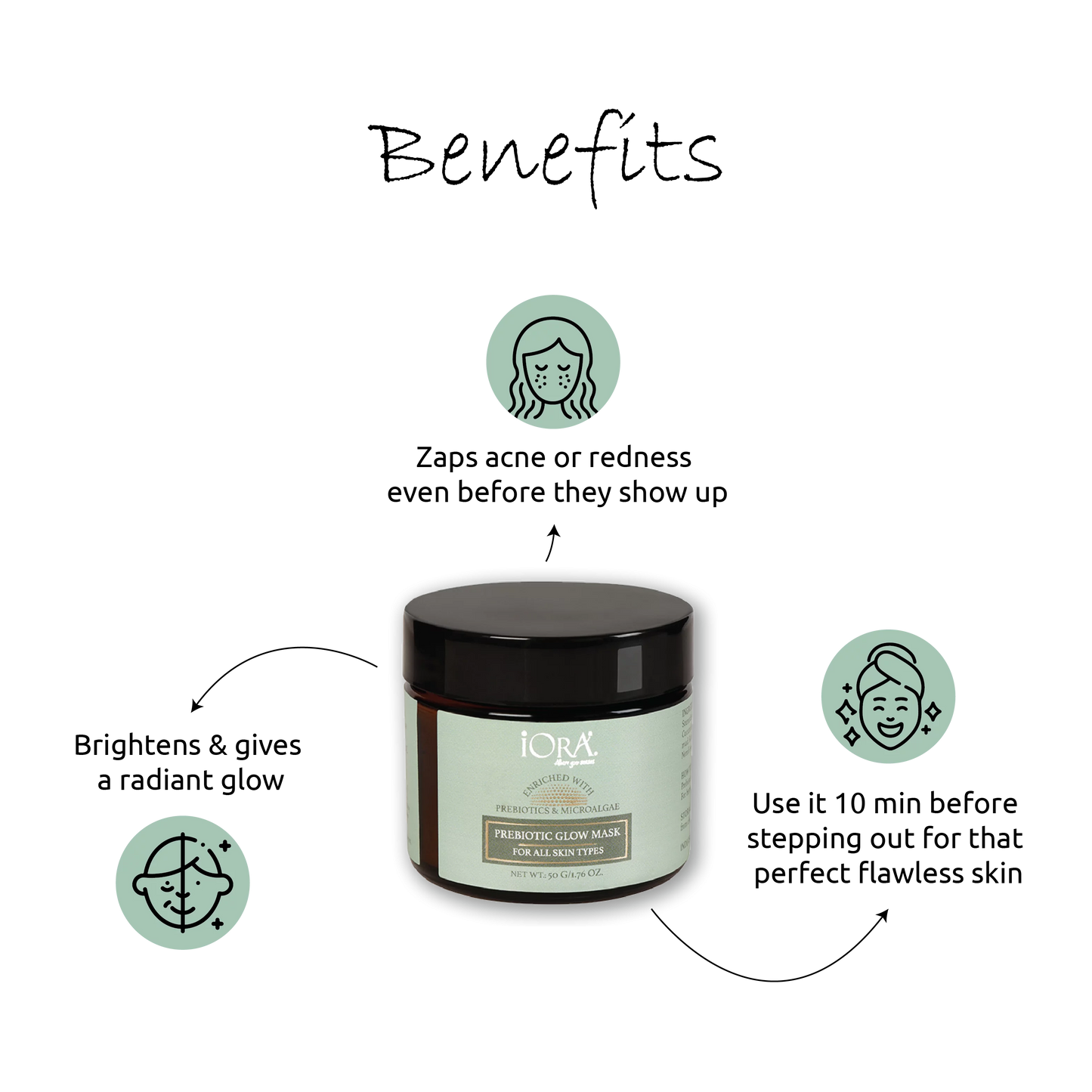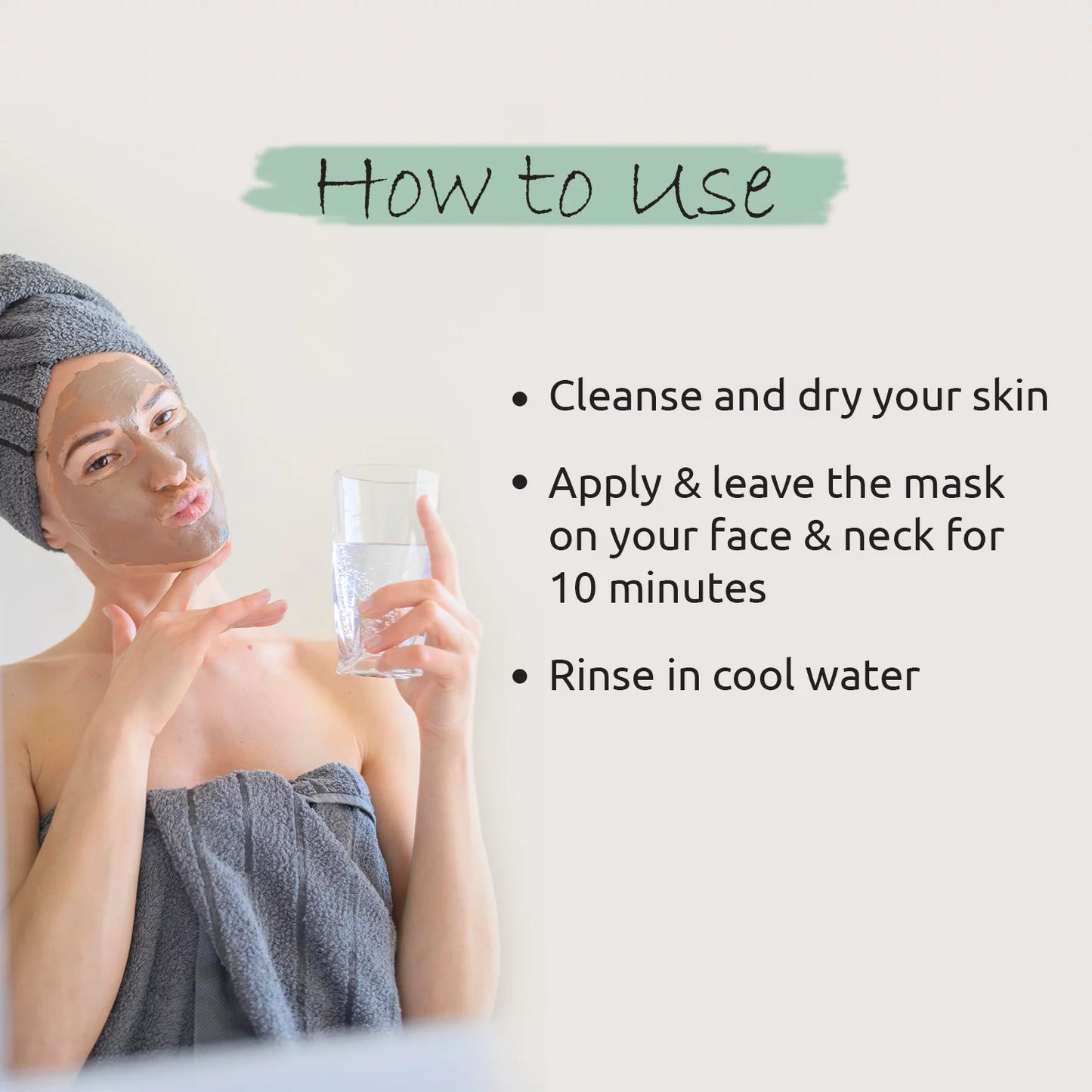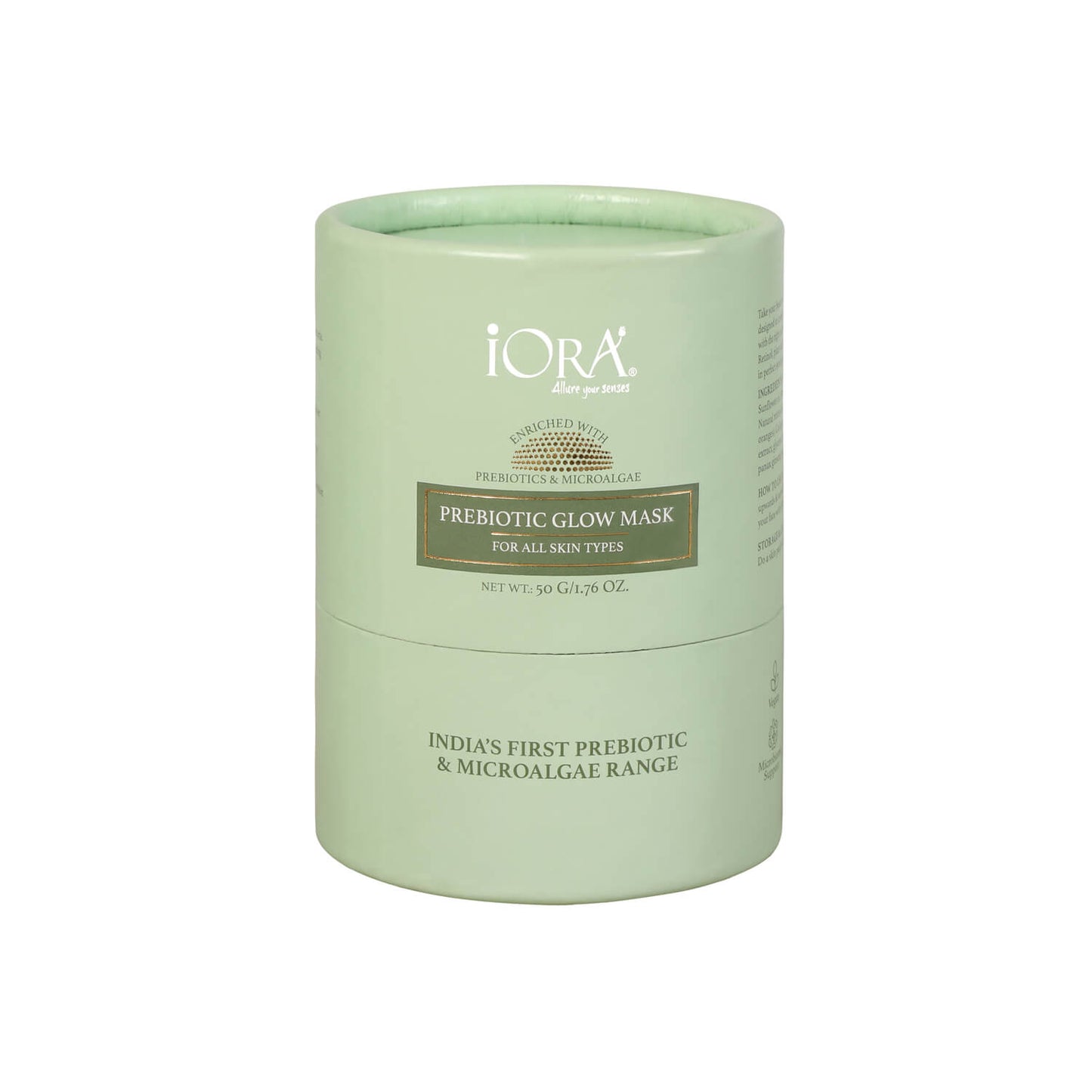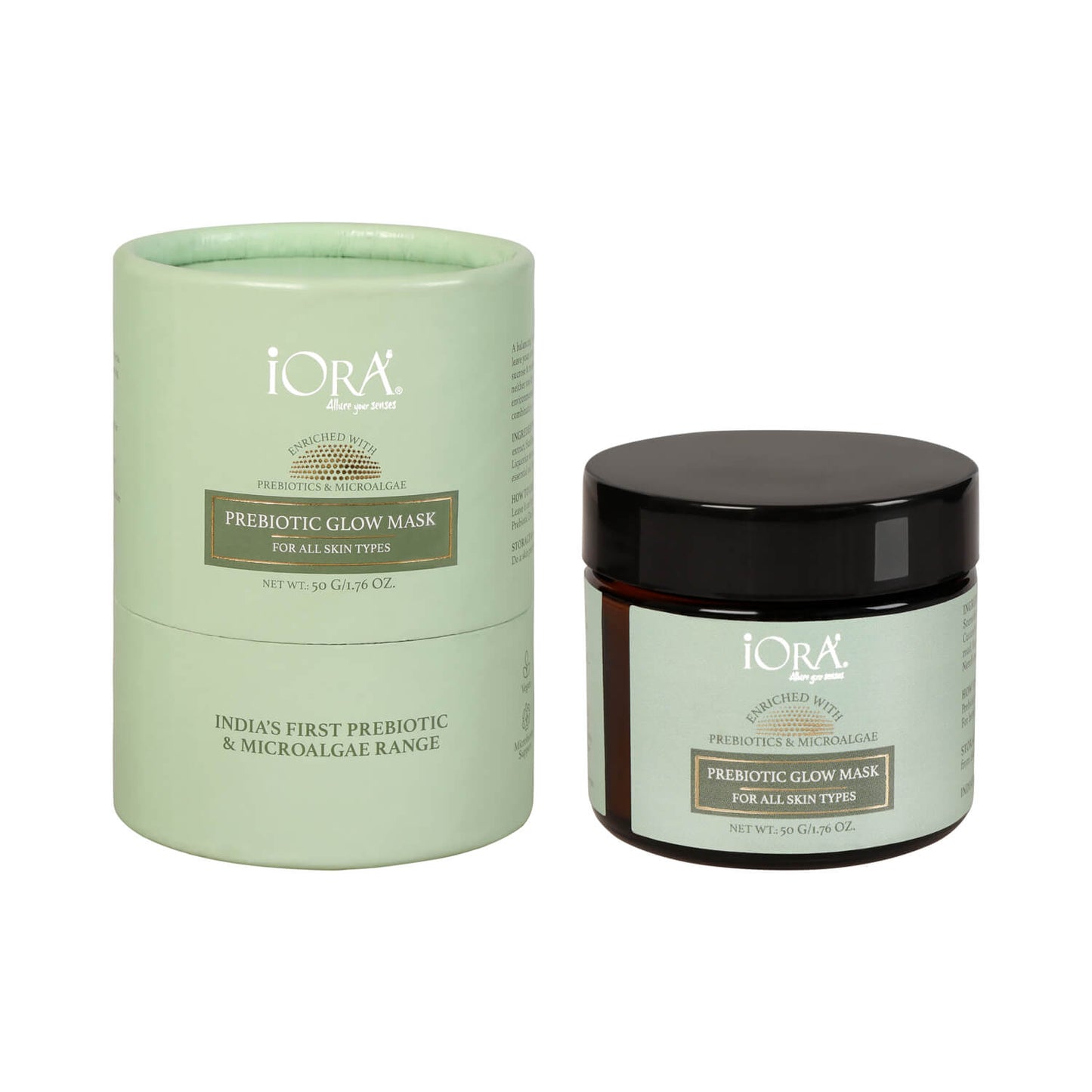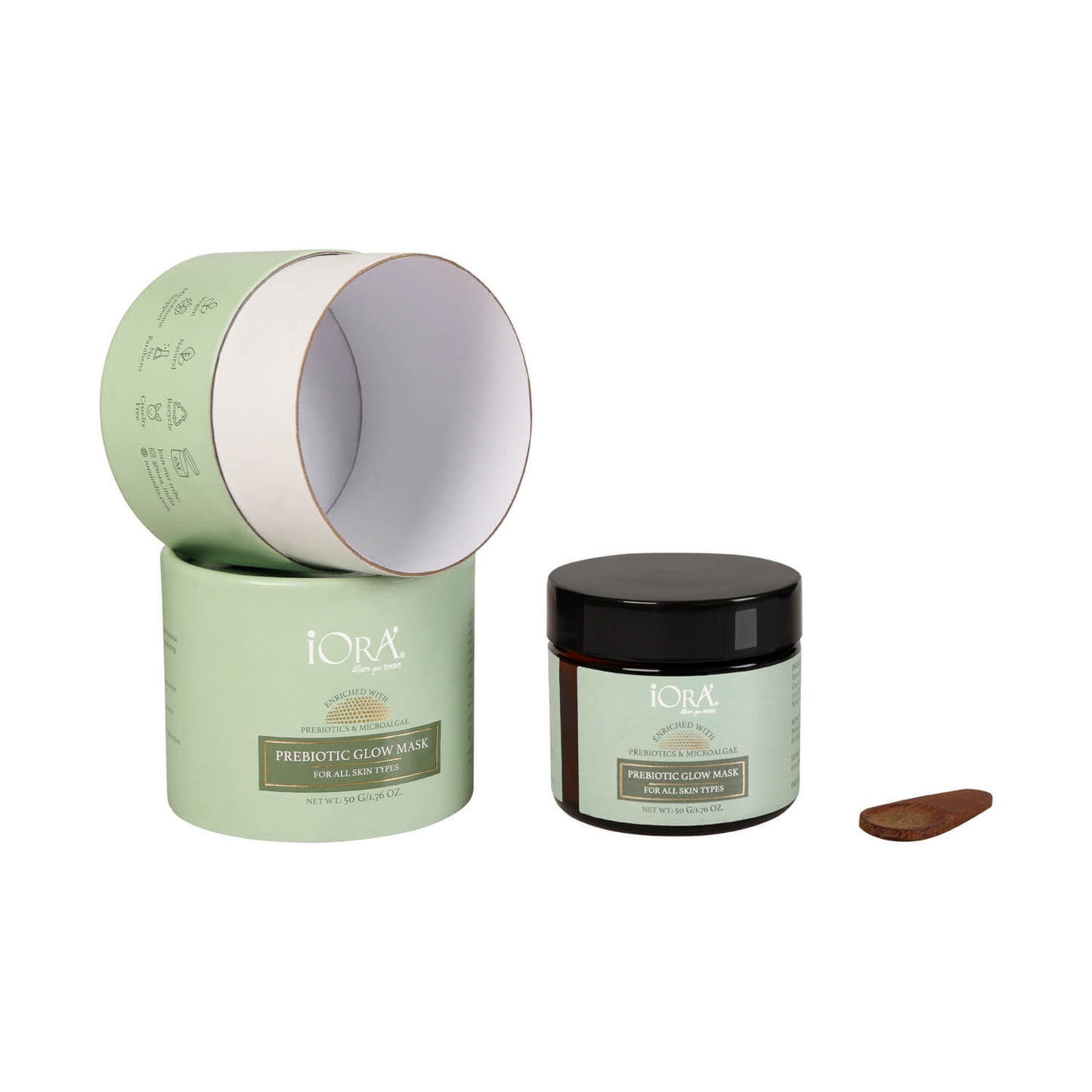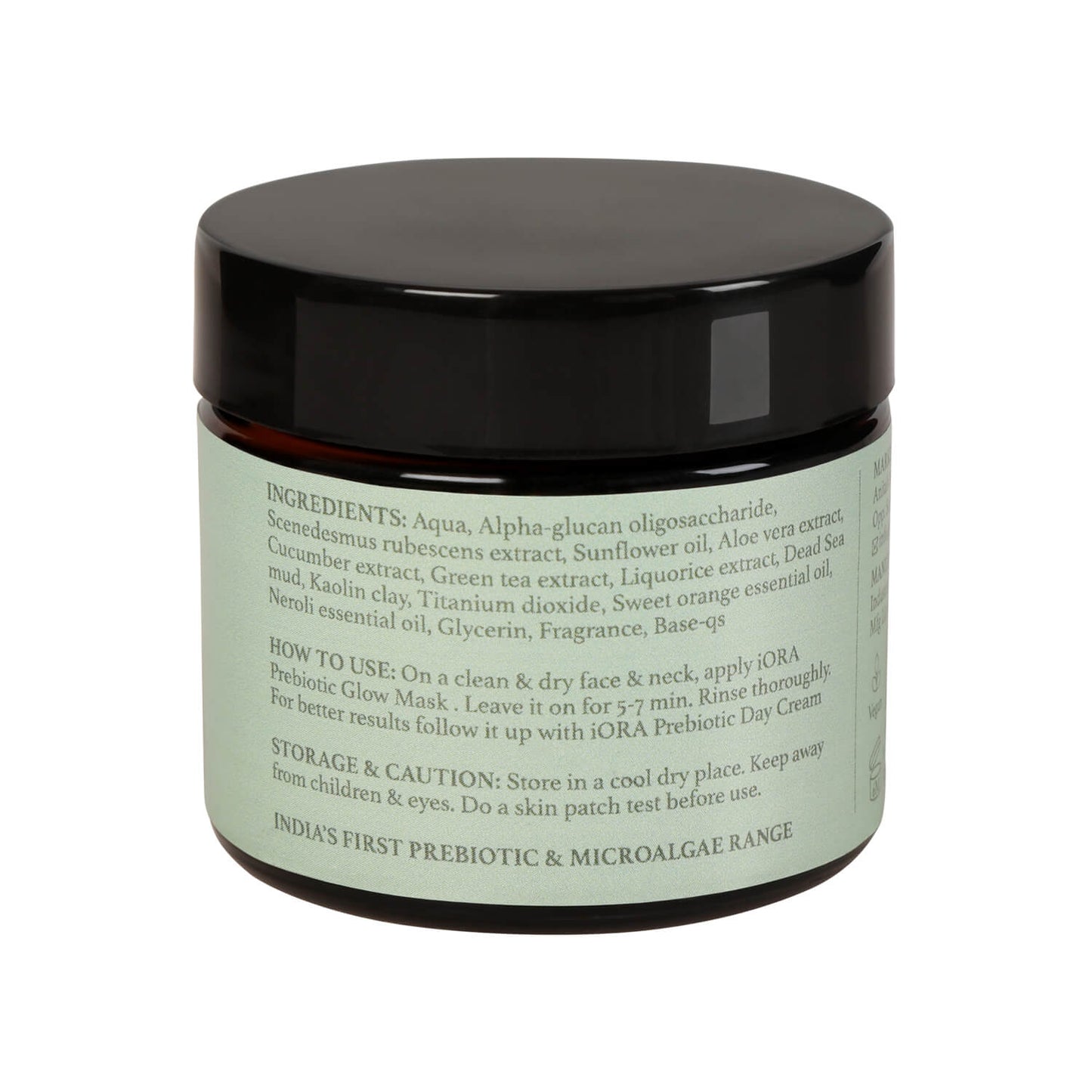 Your skin is constantly exposed to environmental stressors that clog your pores, make your skin look dull and dry, or sometimes too oily, and frequent breakouts and discolourations. It is important to create a healthy ecosystem for your skin, and it is easy with iORA's Prebiotic Glow Mask.
This face pack, infused with the goodness of prebiotics, dead sea minerals and skin superfoods, protects your skin from environmental extremities. This super hydrating mask helps detoxify the skin and helps retain moisture.
All it takes is 7-10 minutes for your complexion to look clearer, healthier, and more supple while strengthening the skin's natural barrier by deeply cleansing it of all the accumulated dirt, dust, and grime from the day.
The organic formulation infused with prebiotic goodness is perfect for rejuvenating and refreshing the skin and making it resilient against the harshness of impurities we are exposed to.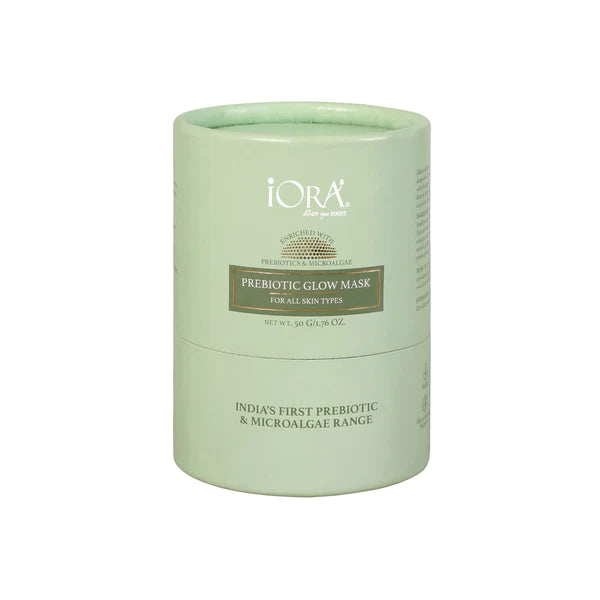 5 Key Product Benefits
Why choose iORA?
Vegan Ingredients

All Natural Products

Supports Microbiome

Paraben Free

Cruelty Free

Recyclable Packaging
Have you noticed a lack of glow in your skin? Dullness, breakouts, and pigmentation are all common skin concerns caused by the stressors in our environment like pollution, blue light, and an unbalanced lifestyle. This takes a toll on your skin.

A simple reason behind this is a lack of cleansing and hydration. Your everyday face cleansers are essential but not enough to deeply cleanse and detoxify your skin. Not that just, sometimes usage of harsh exfoliants can also rip nutrients from your skin causing damage to the skin's barrier.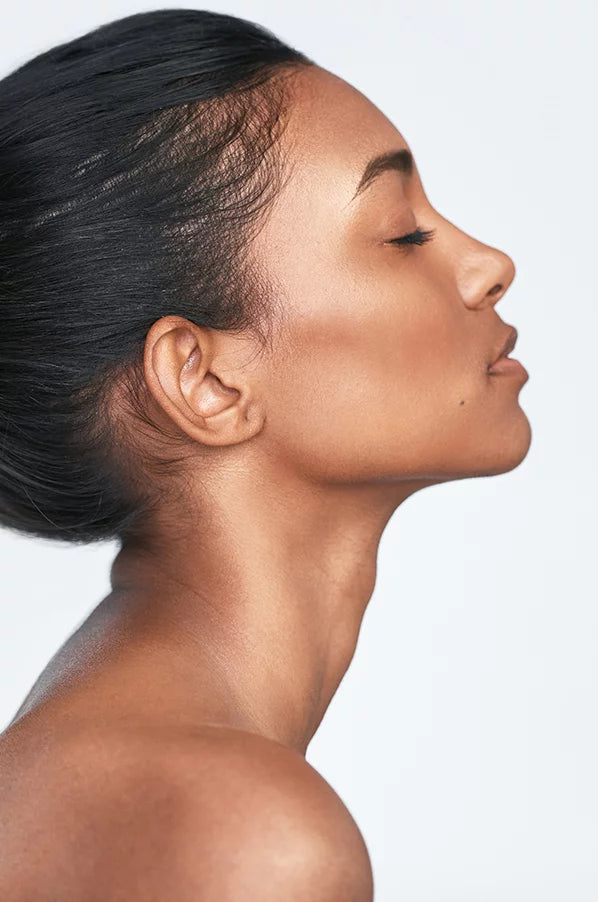 Rejuvenate Your Skin With Super Hydrating Formula
There is a common misconception that regularly applying a mask is a 'fancy' or inessential step in a skincare routine. However, that is not the case; face masks are not just enhancers of beauty, they also address a number of skin-related concerns that demand immediate care.

The first is deep cleansing, especially since a lot of the time dirt and grime doesn't wash away with a gentle face wash. Secondly, they unclog pores by removing dead skin cells that more often than not are responsible for breakouts you experience.

iORA's Glow Mask is a perfect blend of organic ingredients and prebiotics that will help you maintain strong and radiant skin, without using any harmful chemicals.
Ingredients and key benefit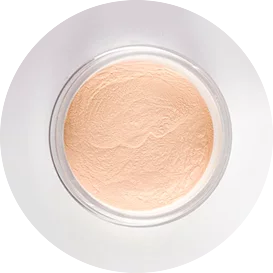 ALPHA-GLUCAN OLIGOSACCHARIDE
It defends and nurtures the skin's natural ecosystem by encouraging the growth of good bacteria and restricting bad bacteria.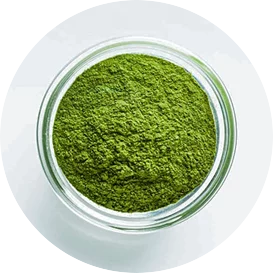 SCENEDESMUS RUBESCENS EXTRACT
Derived from freshwater algae, these ingredients provide dual protection against UV and HEV light that is emitted from the gadgets we surround ourselves with all-day.
DEAD SEA MUD/MINERALS
Comprising salt and magnesium, mud has antimicrobial effects that defend the skin and strengthen it against environmental stressors.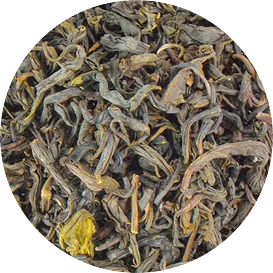 GREEN TEA EXTRACT
A natural healer, it consists of polyphenols that are extremely effective against free radicals. Since this superfood is so hydrating, it eliminates the cause of all ailments at its root – dryness.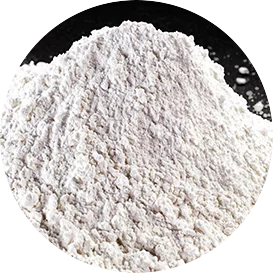 KAOLIN CLAY
A cleanser that is as natural as it gets, helping in the absorption of excess oil to soothe the skin and even out the tone and texture.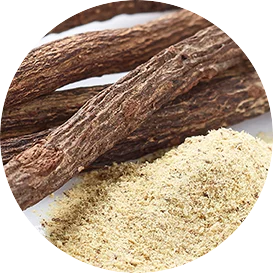 LICORICE
Boosts the regeneration of elastin and collagen. The amino acids present in licorice help restore the youthful glow of the skin by rehydrating and nourishing it.
Manufacturer Information
EAN Code: 8906127050701
USP: 9.00 per gm
Manufactured By: Anita's aromatic solutions​
Generic name: Cream
Use before: 2 years
Marketed by: Anita's Aromatic Solutions, 1/58-59 Dhiraj Pen Compound, Opp. Sangam Big Cinemas, Andheri East, Mumbai – 400059
For Feedback/Complaints: Please write to Consumer Advisor at Anita's Aromatic Solutions, 1/58-59 Dhiraj Pen Compound, Opp. Sangam Big Cinemas, Andheri East, Mumbai – 400059
Customer Care: Phone: 8591965516 | Email: feedback@anitasaromatics.com
Country of origin: India
FAQ's
Which is the best face pack for oily skin?
If you have an oily skin, you need a face pack that helps control excess sebum production and deep cleanse the skin especially since the chances of accumulation of impurities, in this case, are more likely. Since iORA's Glow Mask is made with prebiotics and sebum-controlling ingredients like Kaolin Clay, this face pack is perfect for oily and acne-prone skin.
Can a face pack be applied daily?
Preferably not. Overdoing it with a face pack can strip the delicate layer of your skin of all nutrients, leading to dryness and premature ageing. Limit the use of a mask to once or twice a week.
Can a face pack remove pigmentation?
Yes! In fact, iORA's Glow Mask has been infused with dead sea mud and minerals that help the skin restore its natural complexion and even out the texture. In addition, the formula has been engineered with prebiotics to strengthen the skin's barrier against pigmentation and discolouration.
Why is a face pack important?
Excess sebum tends to accumulate and lead to breakouts. In order to properly cleanse the skin, unclog pores, reduce dryness, and rejuvenate the skin, face packs are an unmissable step in your skincare routine. Ensure the ingredients in the face pack are packed with prebiotics and nutrients that are important to effectively nourish and strengthen your skin.