iORA
Regular price
Rs. 1,100.00
Sale price
Rs. 990.00
Unit price
per
Sale
Sold out
Share
Your skin cannot skip through the unexpected weather changes, daily pollution, or the prolonged screen-time it has to bear! All of this disturbs the fragile ecosystem of your facial skin.

Restore your healthy glow with a super light prebiotic formula containing anti-aging properties and super-foods that balance a healthy and glowing skin for all day, on all skin types, under your makeup or under the sun.
iORA's Prebiotic Day Cream is free from Sulphates, Parabens, Artificial Preservatives & Colours, and Cruelty. Like all iORA's prebiotic products, it is vegan and is made from organic ingredients.
View full details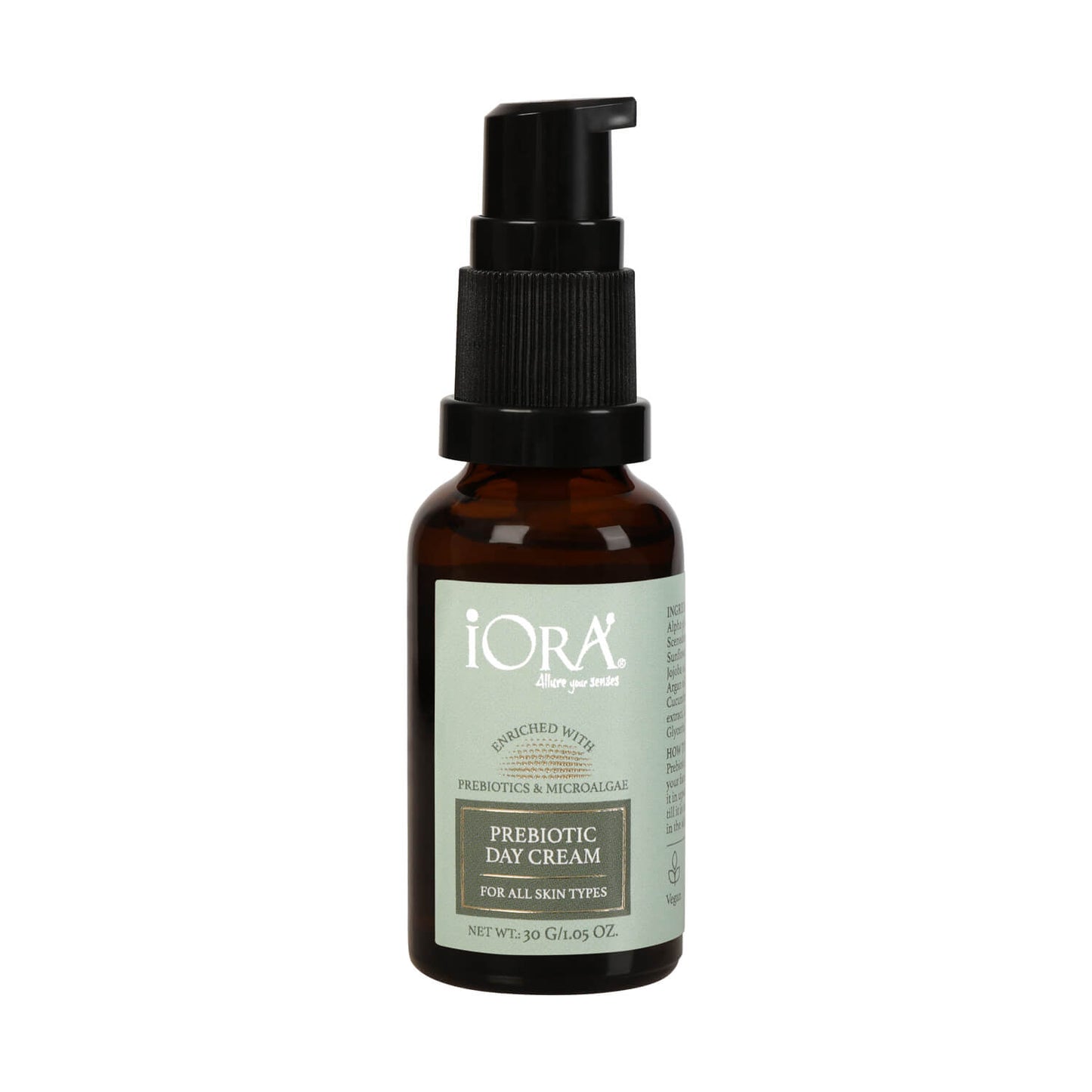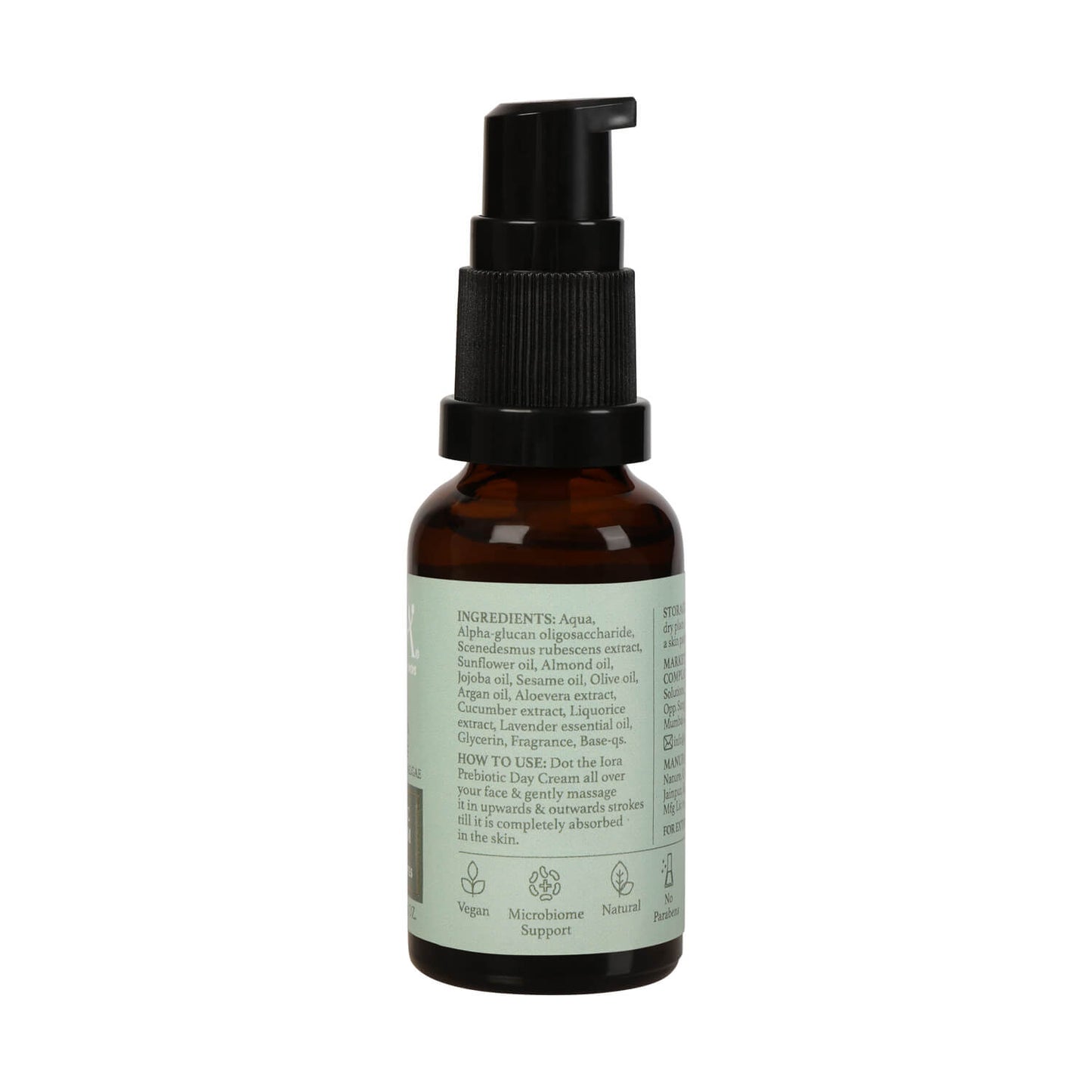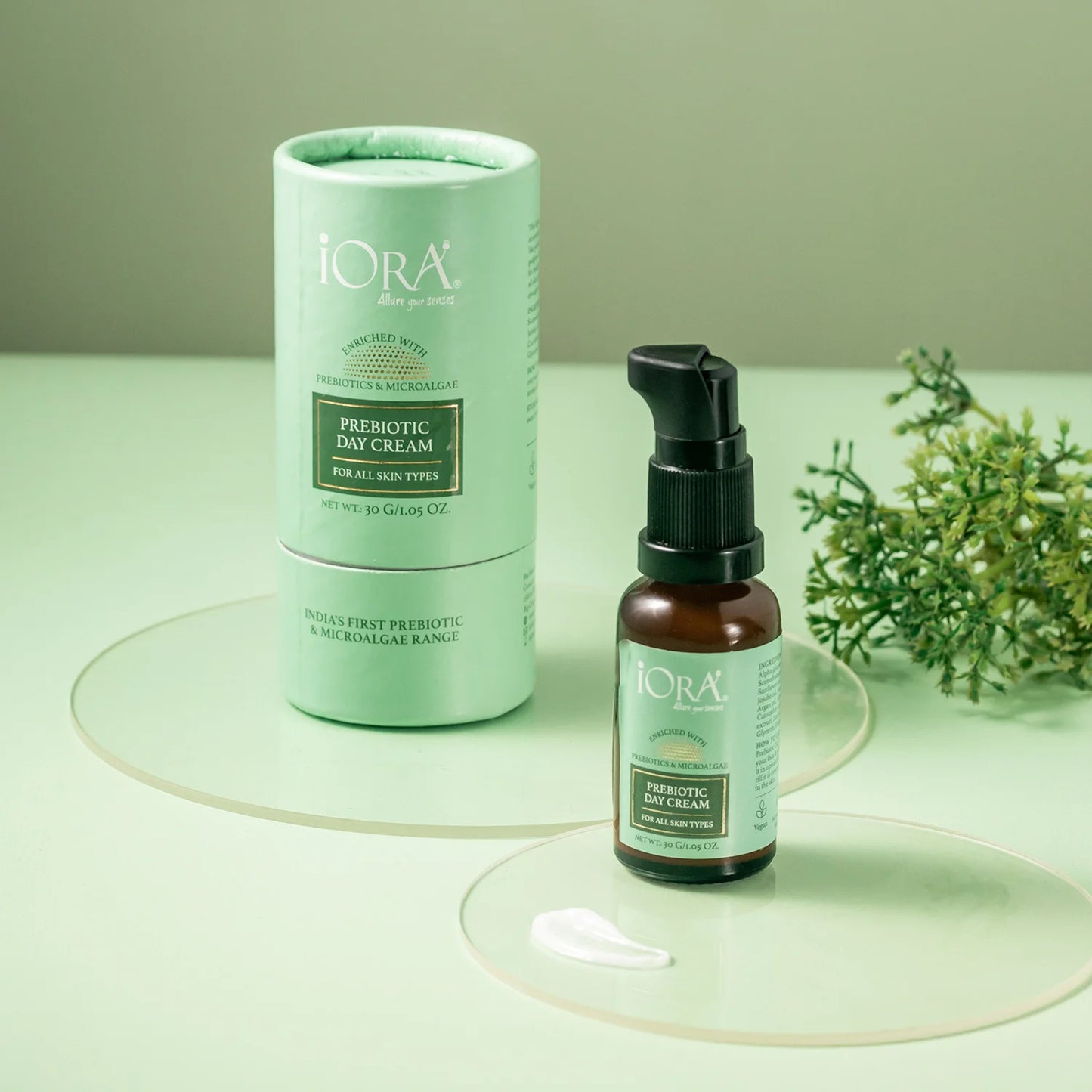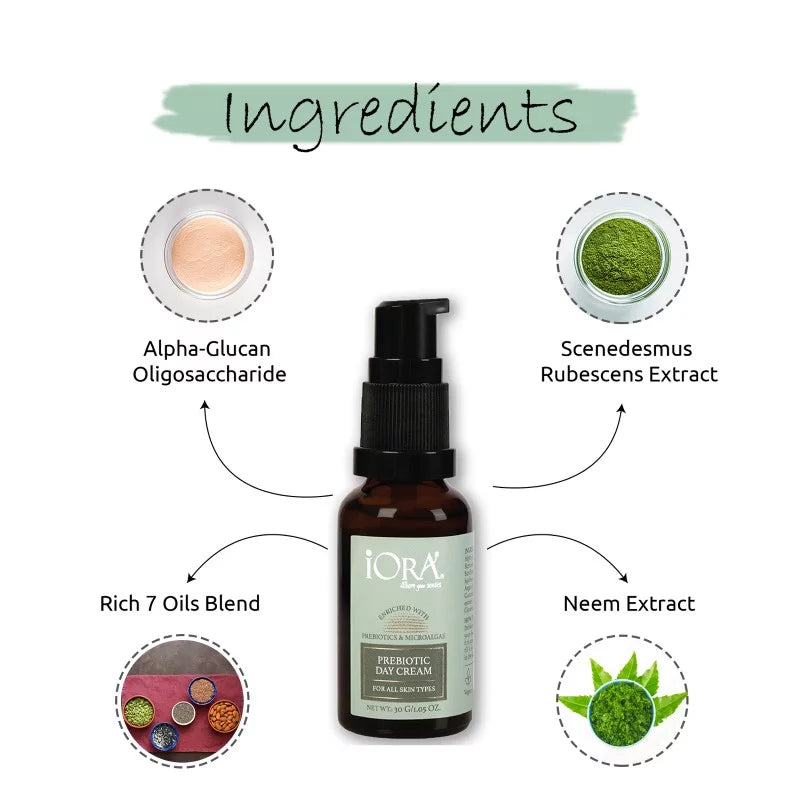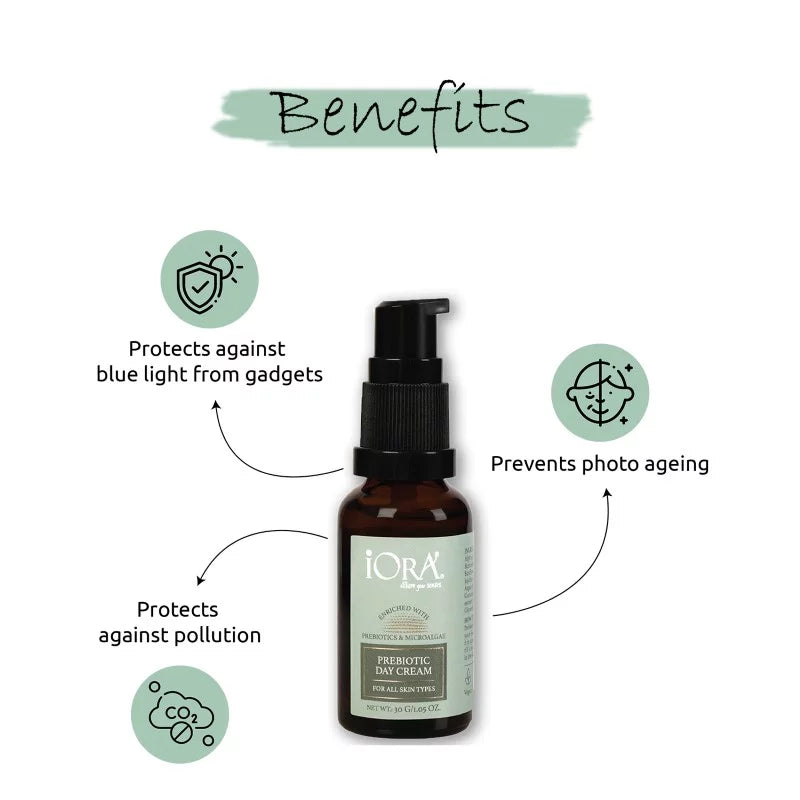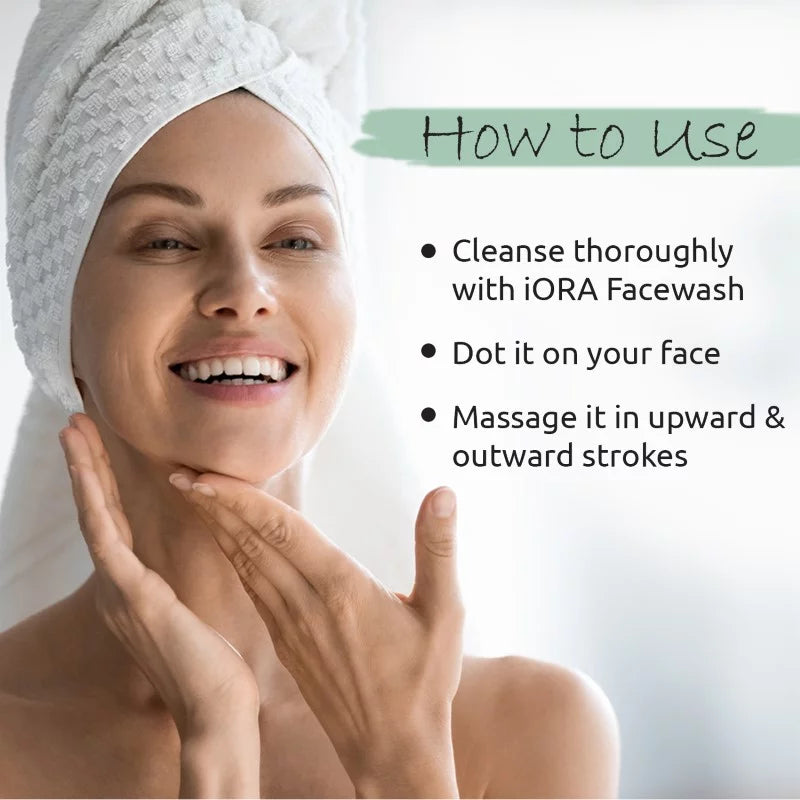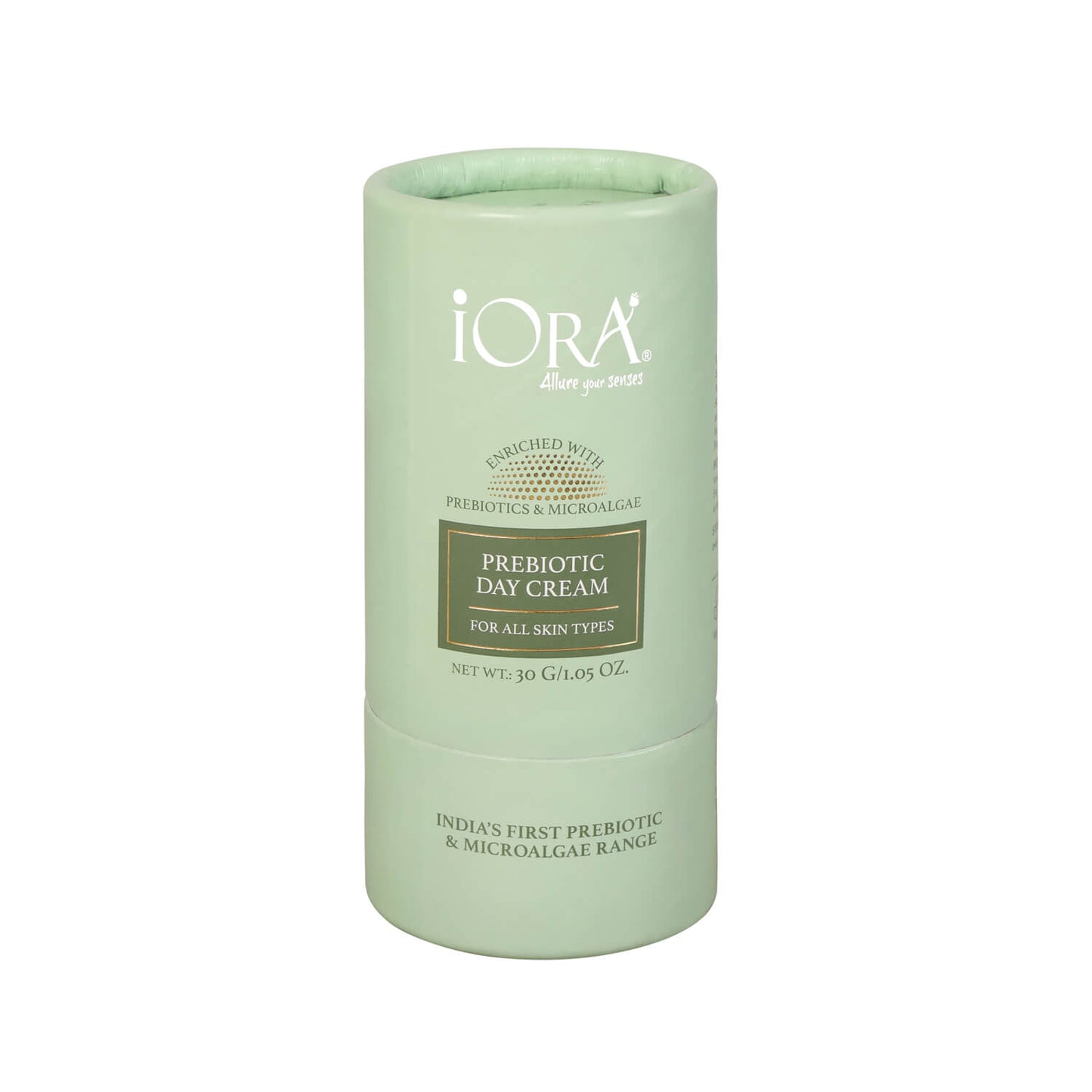 We forget to look after our skin, only to come back to face a mirror and question where we went wrong. Dryness, dullness, pigmentation and signs of ageing – the list goes on.
The solution is simple, you just need to be consistent.
iORA's Day Cream is the perfect blend of prebiotics, superfoods and essential oils, to make a blend that strengthens the ecosystem of your skin to fight the pollution, climate extremities, and harsh lights we are exposed to over the course of the day.
The addition of prebiotics to the formulation restricts the growth of bad bacteria while encouraging good bacteria that flourishes on your skin to improve its immunity.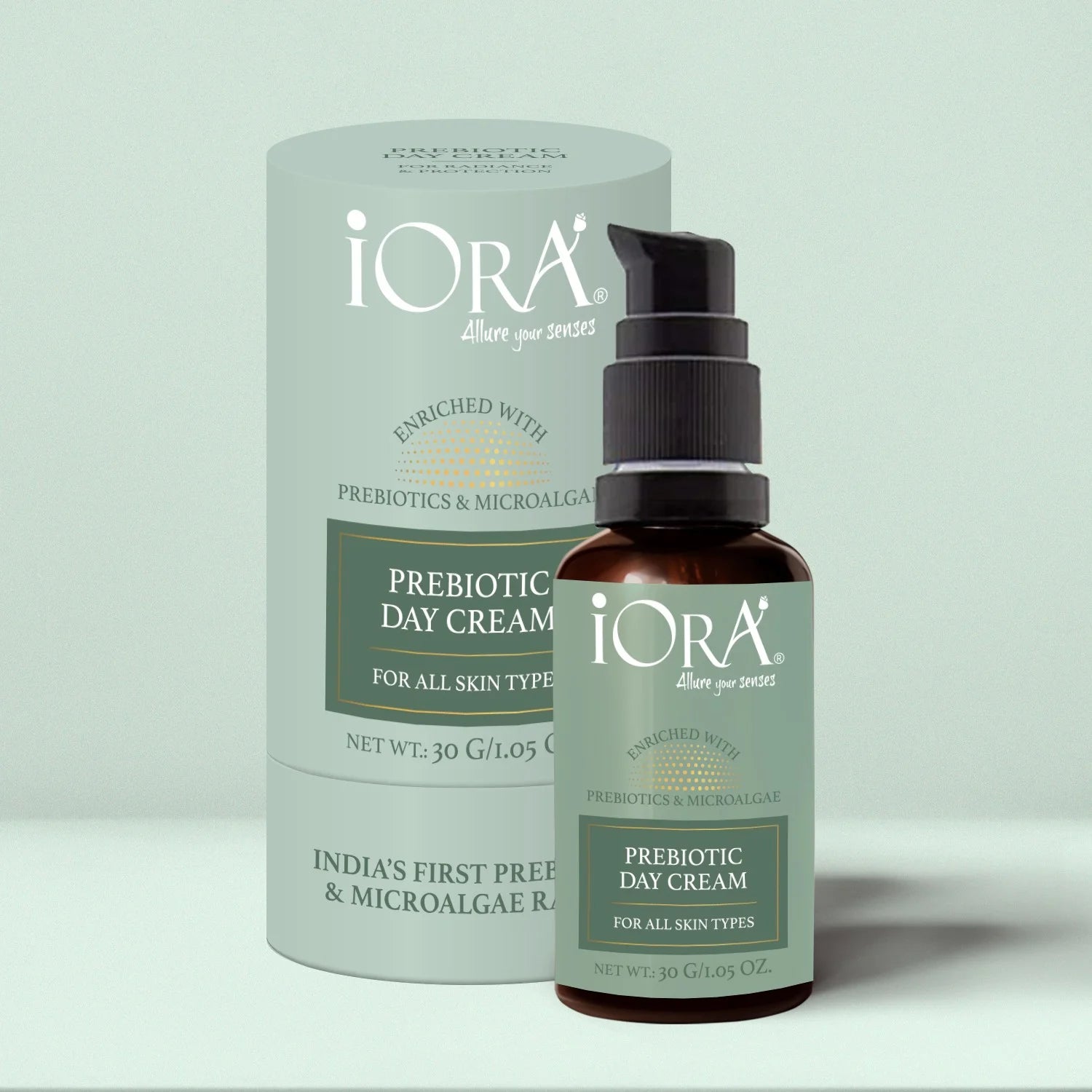 5 Key Product Benefits
Why choose iORA?
Vegan Ingredients

All Natural Products

Supports Microbiome

Paraben Free

Cruelty Free

Recyclable Packaging
Ageing is inevitable. As you age, you will notice fine lines, wrinkles, and dullness. Over time the barrier or the skin loses its elasticity and that is why some people experience saggy skin.

Then there are the other factors, such as the environmental stressors we cannot avoid: blue light from our screens, rapid and unpredictable changes in the environment, and carelessness on our part.

What also causes early onset of ageing is ignorance of skincare – not following a skincare regimen, dehydration, and use of incorrect products are what leads to the loss of elasticity in the skin.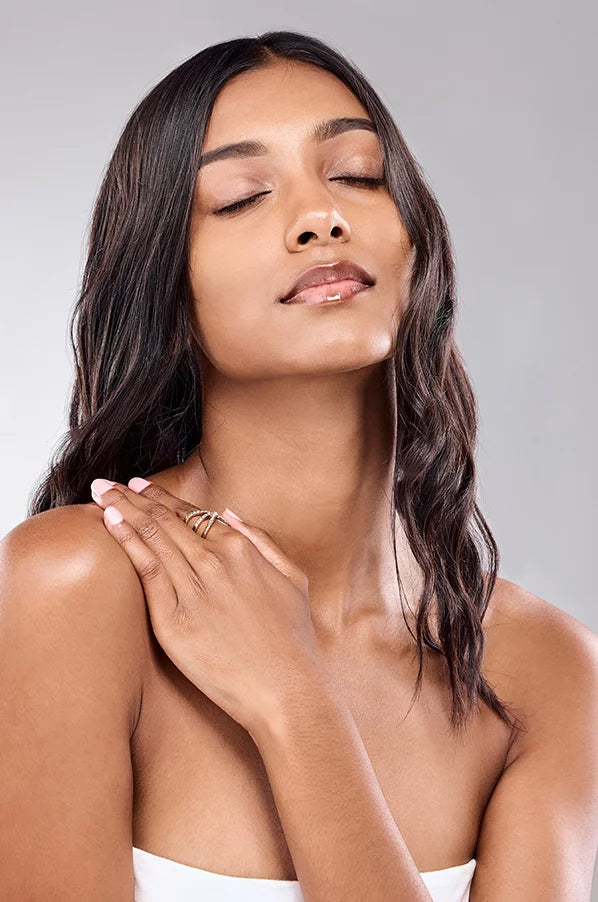 Give Your Skin Its Strength Back
A skincare routine can be simple. You just have to follow it religiously.

It's as simple as moisturising daily and hydrating regularly. iORA's Day Cream is the formulation you need. It is a lightweight blend of organic ingredients and oils that nourishes your skin without feeling sticky.

The prebiotics work wonders on the skin to restore its natural pH and provide anti-oxidant protection. By restricting bad bacteria and encouraging the growth of good bacteria, iORA's Day Cream rejuvenates your delicate skin to give it the one thing it lacks: a natural glow.
Ingredients and key benefit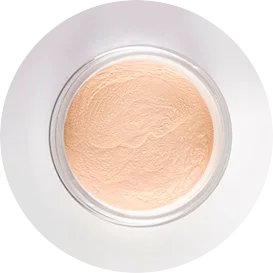 ALPHA-GLUCAN OLIGOSACCHARIDE
This is prebiotic magic! This ingredient restricts the growth of bad bacteria while stimulating good bacteria that defend the skin's ecosystem. It strengthens the skin barrier.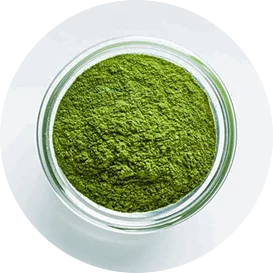 SCENEDESMUS RUBESCENS EXTRACT
Sourced from freshwater algae, this magic ingredient is key to fighting early signs of ageing. It shields the skin from damage caused by harmful blue light and HEV light emitted from gadgets.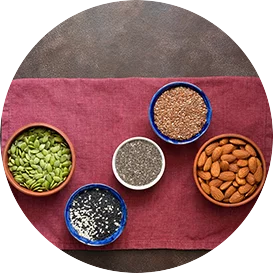 RICH 7 OILS BLEND
The formula contains a potent blend of natural vegetable oils of sunflower, almond, jojoba, sesame, olive and argan that have emollient properties. These give your skin a boost of hydration and nourishment.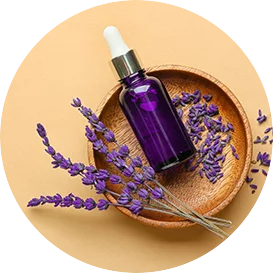 LAVENDER ESSENTIAL OIL
This non-comedogenic ingredient is the answer to all your pore problems. Not only does it have soothing and calming properties, but it also thoroughly moisturizes the skin, giving it a healthy and supple look.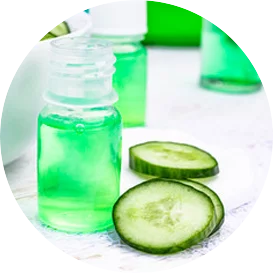 CUCUMBER EXTRACT
It is composed of lipids and proteins, which have emollient and astringent effects that soothe and relieve puffy skin. It hydrates your skin, giving it a fresh and youthful look.
Manufacturer Information
EAN Code: 8906127050701
USP: 9.00 per gm
Manufactured By: Anita's aromatic solutions​
Generic name: Cream
Use before: 2 years
Marketed by: Anita's Aromatic Solutions, 1/58-59 Dhiraj Pen Compound, Opp. Sangam Big Cinemas, Andheri East, Mumbai – 400059
For Feedback/Complaints: Please write to Consumer Advisor at Anita's Aromatic Solutions, 1/58-59 Dhiraj Pen Compound, Opp. Sangam Big Cinemas, Andheri East, Mumbai – 400059
Customer Care: Phone: 8591965516 | Email: feedback@anitasaromatics.com
Country of origin: India