Regular price
Sale price
Rs. 700.00
Unit price
per
Sale
Sold out
Size: 80 gm
Share
Dim the lights, put on some soothing music, and light a fragrant candle. If that's your perfect idea of self-care, you're going to love this kit.

The tangy blend of lemon, orange and lime instantly refreshes the senses. In addition, its base of Shea butter, Kokum butter, avocado and almond oil makes this kit intensely hydrating too. A spa day for your hands and feet, indeed!
Manufacturer Information

EAN Code: 8906127050206

USP: 8.75 per gm

Manufactured By: Goodness of Nature, G-51 UPSIDC. Industrial Area, Jainpur, Kanpur Dehat-209311,Uttar Pradesh .Mfg Lic no: A-4602/16

Generic name: Hand cream/ Foot cream

Use before: 2 years

Marketed by: Anita's Aromatic Solutions, 1/58-59 Dhiraj Pen Compound, Opp. Sangam Big Cinemas, Andheri East, Mumbai - 400059

For Feedback/Complaints: Please write to Consumer Advisor at Anita's Aromatic Solutions, 1/58-59 Dhiraj Pen Compound, Opp. Sangam Big Cinemas, Andheri East, Mumbai - 400059

Customer Care: Phone: 8591965516 | Email: feedback@anitasaromatics.com 

Country of origin: India
View full details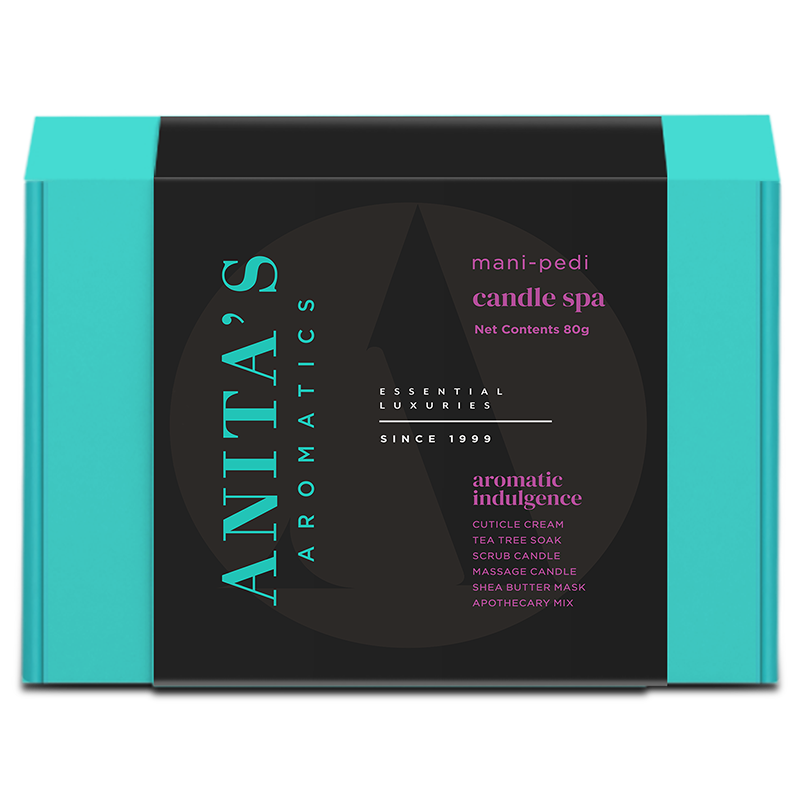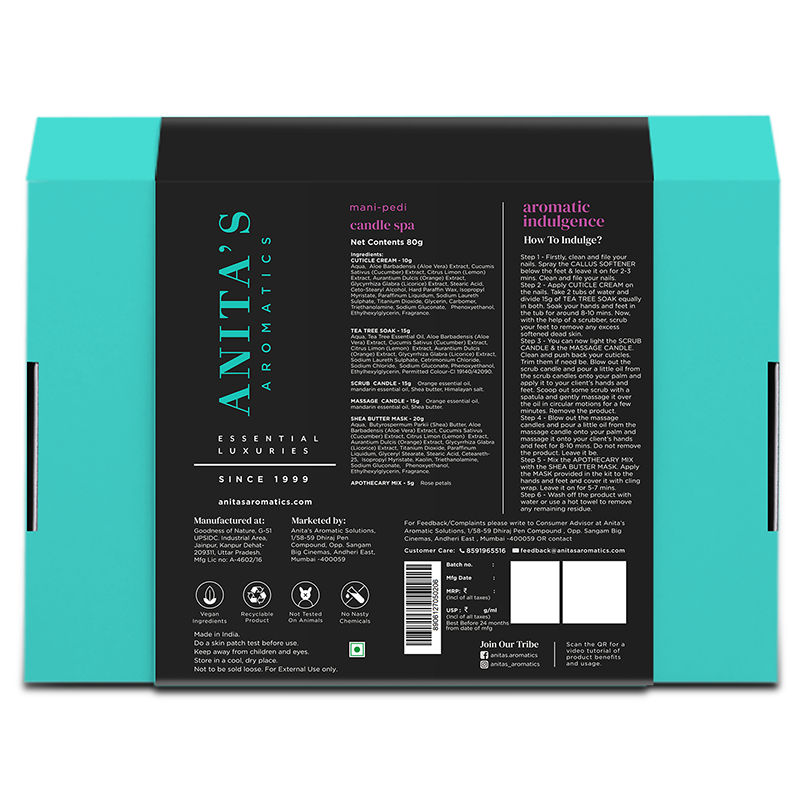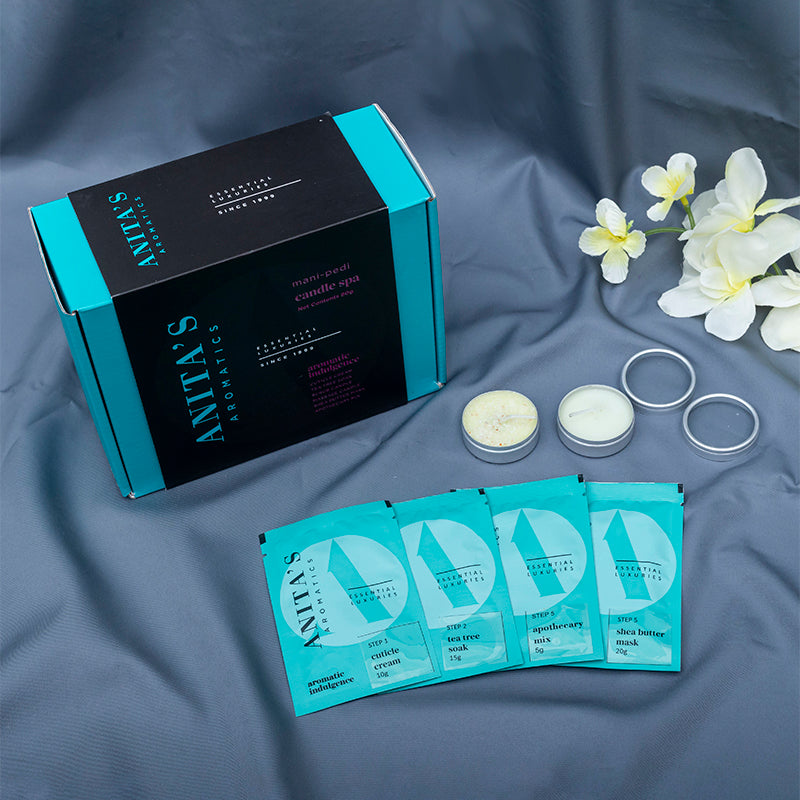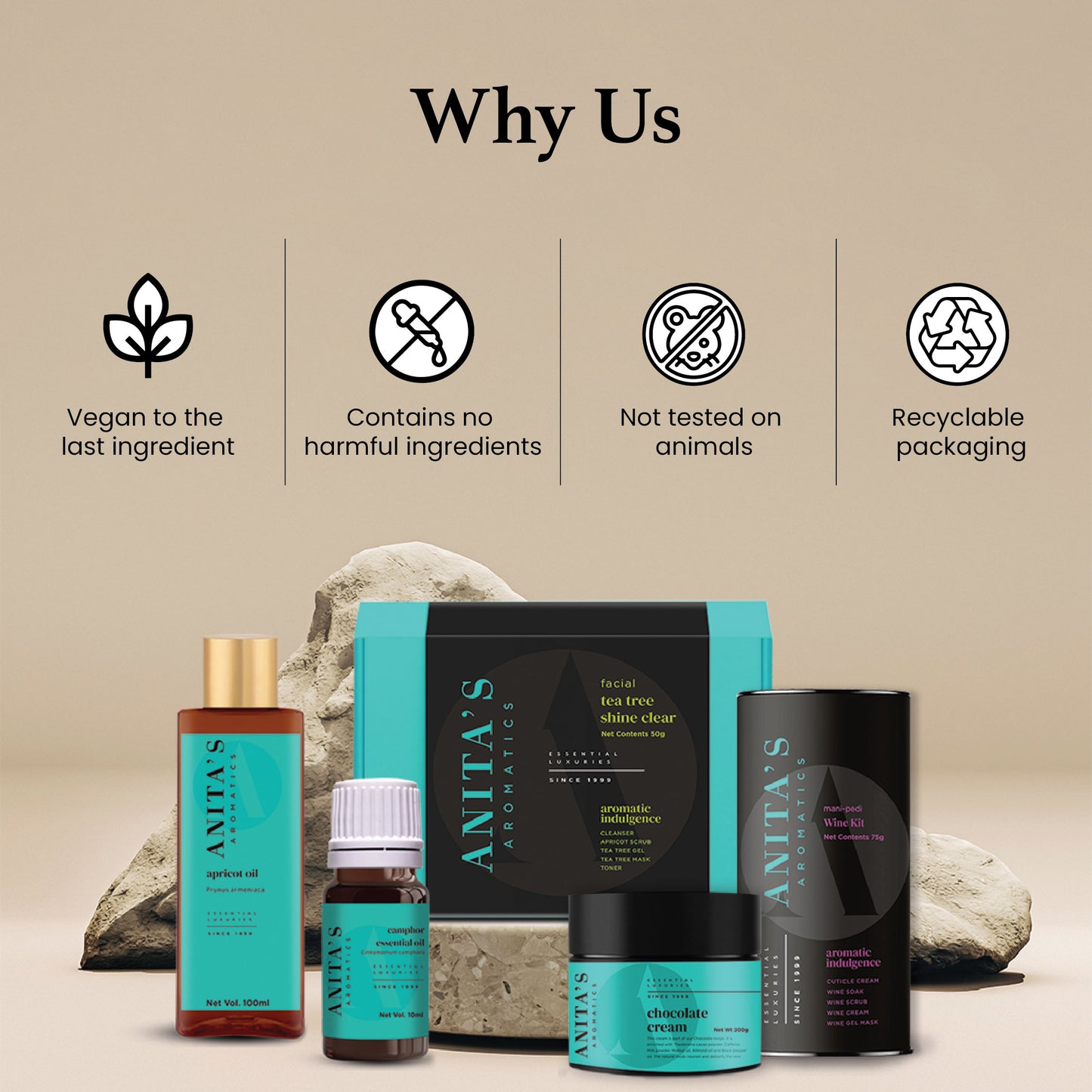 Shea Butter

The rich fatty acid content of Shea Butter is a great source to moisturise the skin.
It also helps with restoring skin elasticity and works as an effective sunscreen along with being a remedy against skin burns.

Kokum Butter

Kokum Butter is an intensely moisturising agent, which also works as an antioxidant and an anti-inflammatory agent.

Almond Oil

Almond Oil is best for treating minor wounds and cuts on the skin and helps to fade scars. It is also great at improving the skin's tone and complexion

Avocado

Avocado has a medicinal property of improving chronic skin conditions. It also has anti-aging benefits since it increases skin elasticity and reduces wrinkle formations.


Essential Oil Blend

Not only does it smell amazing, it works well in relieving you from stress and anxiety.
How to indulge?
1. Spray the Callus Softener on your feet. Leave it on for 2-3 minutes and then use a foot scraper.

2. Clean and file your nails. Apply Cuticle Cream (10 gms) on the nails.

3. Take two tubs of warm water and add 7 ml of Tea Tree Soak in each. Soak your hands and feet in the tubs for 8-10 minutes.

4. Scrub your feet with a scrubber to remove the softened dead skin. Light the Scrub Candle and the Massage Candle.

5. Clean and push back your cuticles. Trim them if needed. Blow out the scrub candle. Pour a little oil from the scrub candles onto your palm and apply it to hands and feet.

6. Scoop out some scrub with a spatula and gently massage it over the oil in circular motions for a few minutes. Remove the product.

7. Blow out the massage candles. Pour a little oil from the massage candle onto your palm and massage it on the hands and feet for 8-10 minutes. Do not remove the product.

8. Mix the Apothecary Mix with the Shea Butter Mask. Apply the Mask provided in the kit to the hands and feet and cover it with cling wrap. Leave it on for 5-7 minutes.

9. Wash off the product with water or use a hot towel to remove any remaining residue.

Our clients
We are proud to count the most reputed salons and spas in India as our loyal clients.