Regular price
Sale price
Rs. 450.00
Unit price
per
Sale
Sold out
Size: 10 ml
Share
The memorable aroma of cloves is part of Christmas cake, garam masala, Chinese 5-spice and pumpkin spice, and for good reason. Cloves have been a vital part of global cuisines, and traditional medicine, for centuries. In China, they were used in tonics and stimulants. In Ayurvedic medicine, cloves were used for colds, asthma, indigestion and toothaches. And in Byzantium, it was believed that cloves could treat seasickness and gout. The appeal of this aromatic spice has only increased through the ages, and today, that little bottle of clove essential oil is turning out to be a miracle worker in your medicine cabinet.
Collapsible row

EAN Code:

USP:

Manufactured By:

Generic name: Oil

Use before: 2 years

Marketed by: Anita's Aromatic Solutions, 1/58-59 Dhiraj Pen Compound, Opp. Sangam Big Cinemas, Andheri East, Mumbai - 400059

For Feedback/Complaints: Please write to Consumer Advisor at Anita's Aromatic Solutions, 1/58-59 Dhiraj Pen Compound, Opp. Sangam Big Cinemas, Andheri East, Mumbai - 400059

Customer Care: Phone: 8591965516 | Email: feedback@anitasaromatics.com 

Country of origin: India
View full details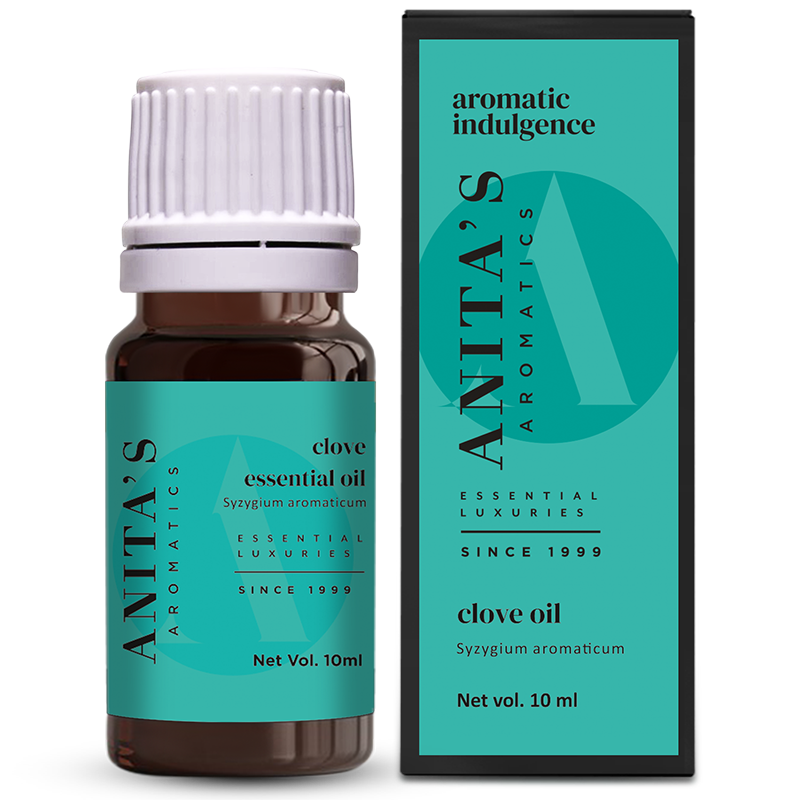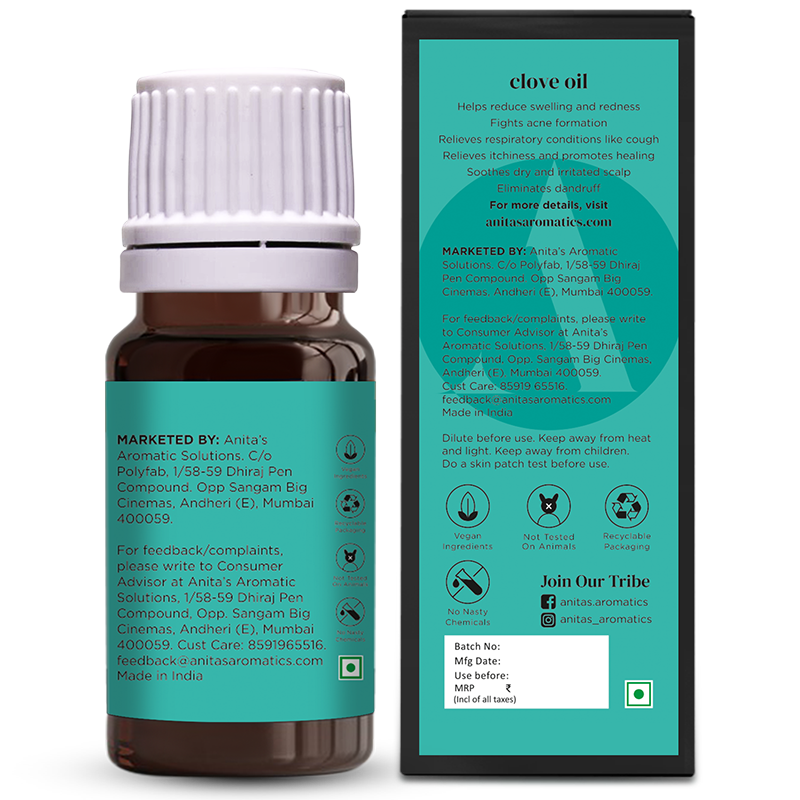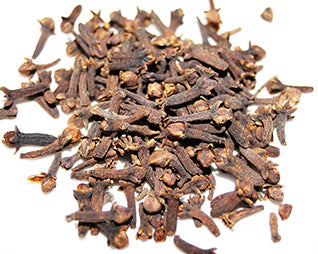 Primary benefits
• Reduces swelling and skin redness
• Fights acne
• Relieves cough and asthma
• Reduces headaches, toothaches
• Soothes aching muscles
• Relieves itchiness and promotes healing
• Soothes dry, irritated scalp
• Eliminates dandruff
What to use for
• Dilute with a carrier oil to use as a body massage oil
• Soak a cotton ball with diluted clove oil and place over the aching tooth for pain relief
• Apply to the scalp and leave overnight before washing off
• Add to a spritzer with water and use as a room freshener
• Spray onto surfaces for a mild, disinfecting effect
• Diffuse into the surroundings for an aromatherapy session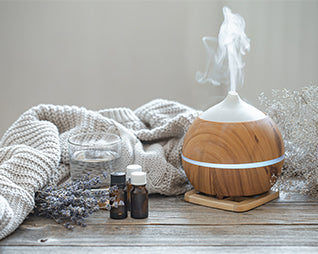 How to use
- In a diffuser: Add three to four drops in the diffuser of your choice
- For topical use: Dilute one or two drops with a carrier of your choice, then apply it to the desired area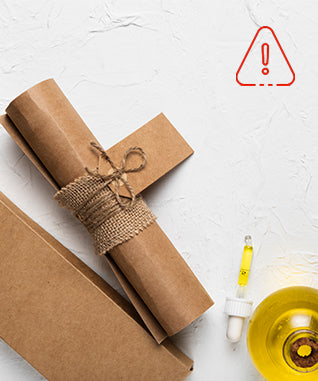 Important note on the use of oils
- Please make sure to dilute essential oils before using them anywhere.
- Keep oils out of reach from children or pets.
- Make sure to do a test patch before fully using any oil.
- Make sure that your room is well-ventilated during aromatherapy sessions.
- If you have blood pressure, blood sugar, or if you are pregnant or breastfeeding, consult your doctor before using any carrier oils or essential oils.

Our clients
We are proud to count the most reputed salons and spas in India as our loyal clients.