Regular price
Sale price
Rs. 700.00
Unit price
per
Sale
Sold out
Size: 275 gm
Share
The irony is that this is a facial kit composed of minerals from the Dead Sea to fight the signs of premature ageing. The Dead Sea is famous for its rich minerals that helps us keep a youthful look.
Manufacturer Information

EAN Code: 8906127050336

USP: 10.90 per gm

Manufactured By: DD Cosmetics, 7-Gandhi Street Extn, Chitlapakkam, Chennai-600064 Mfg Lic No: C-1036

Generic name: Face cream

Use before: 2 years

Marketed by: Anita's Aromatic Solutions, 1/58-59 Dhiraj Pen Compound, Opp. Sangam Big Cinemas, Andheri East, Mumbai - 400059

For Feedback/Complaints: Please write to Consumer Advisor at Anita's Aromatic Solutions, 1/58-59 Dhiraj Pen Compound, Opp. Sangam Big Cinemas, Andheri East, Mumbai - 400059

Customer Care: Phone: 8591965516 | Email: feedback@anitasaromatics.com 

Country of origin: India
View full details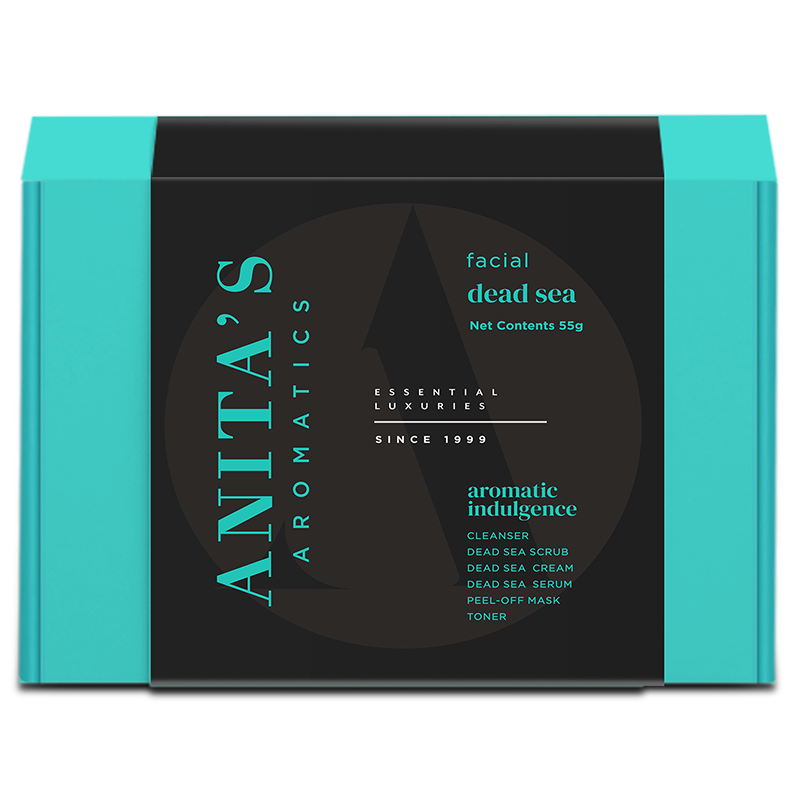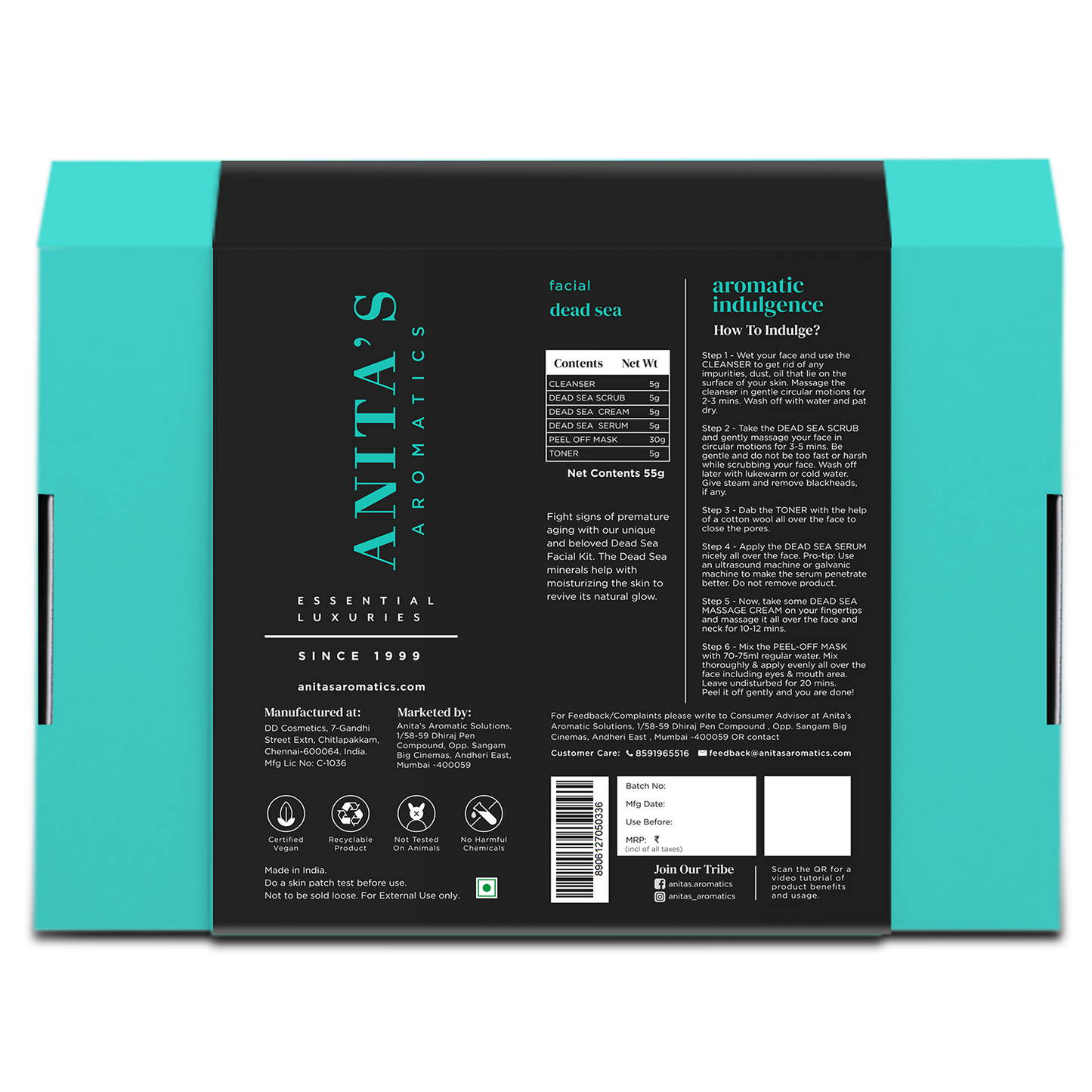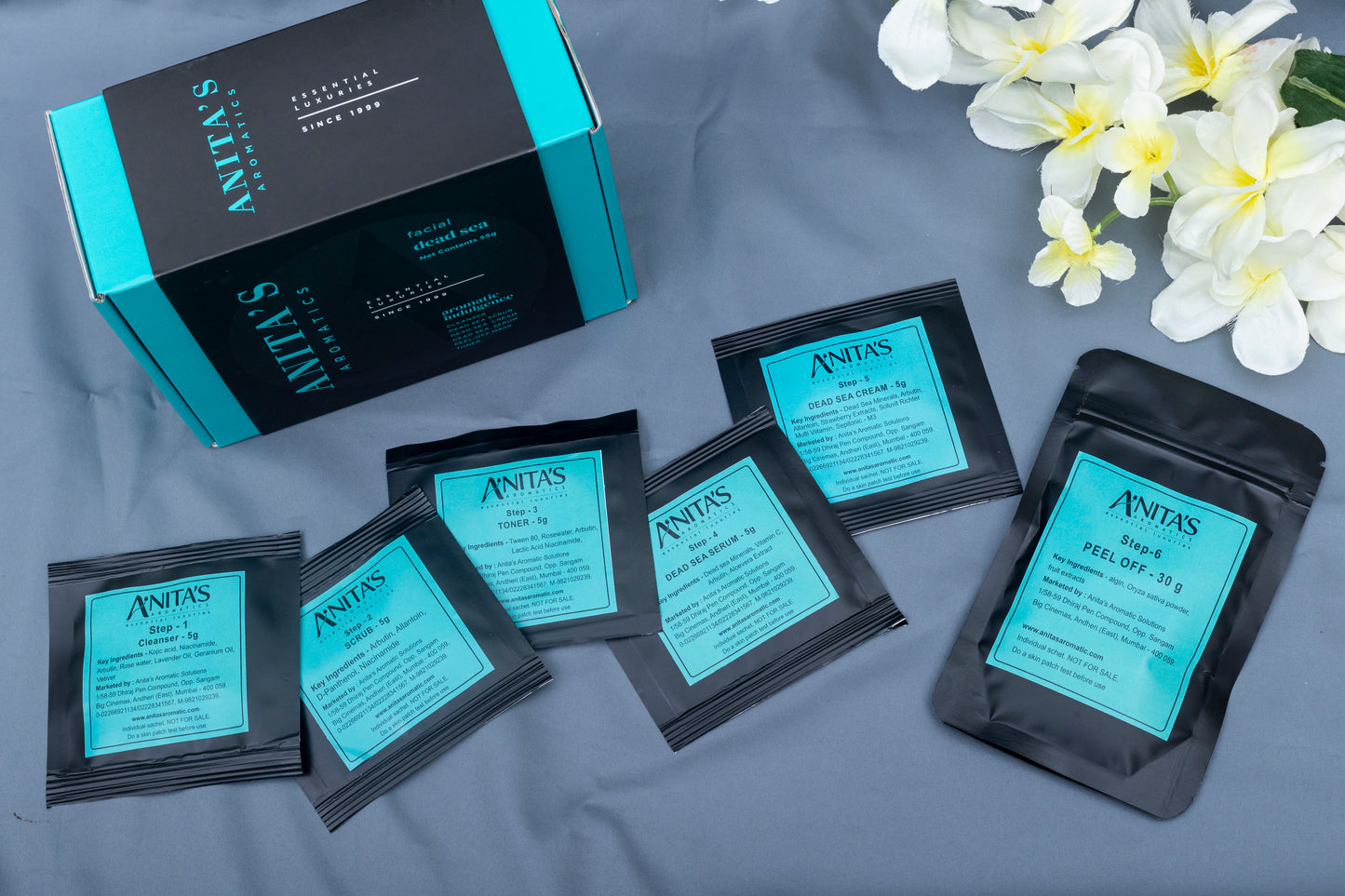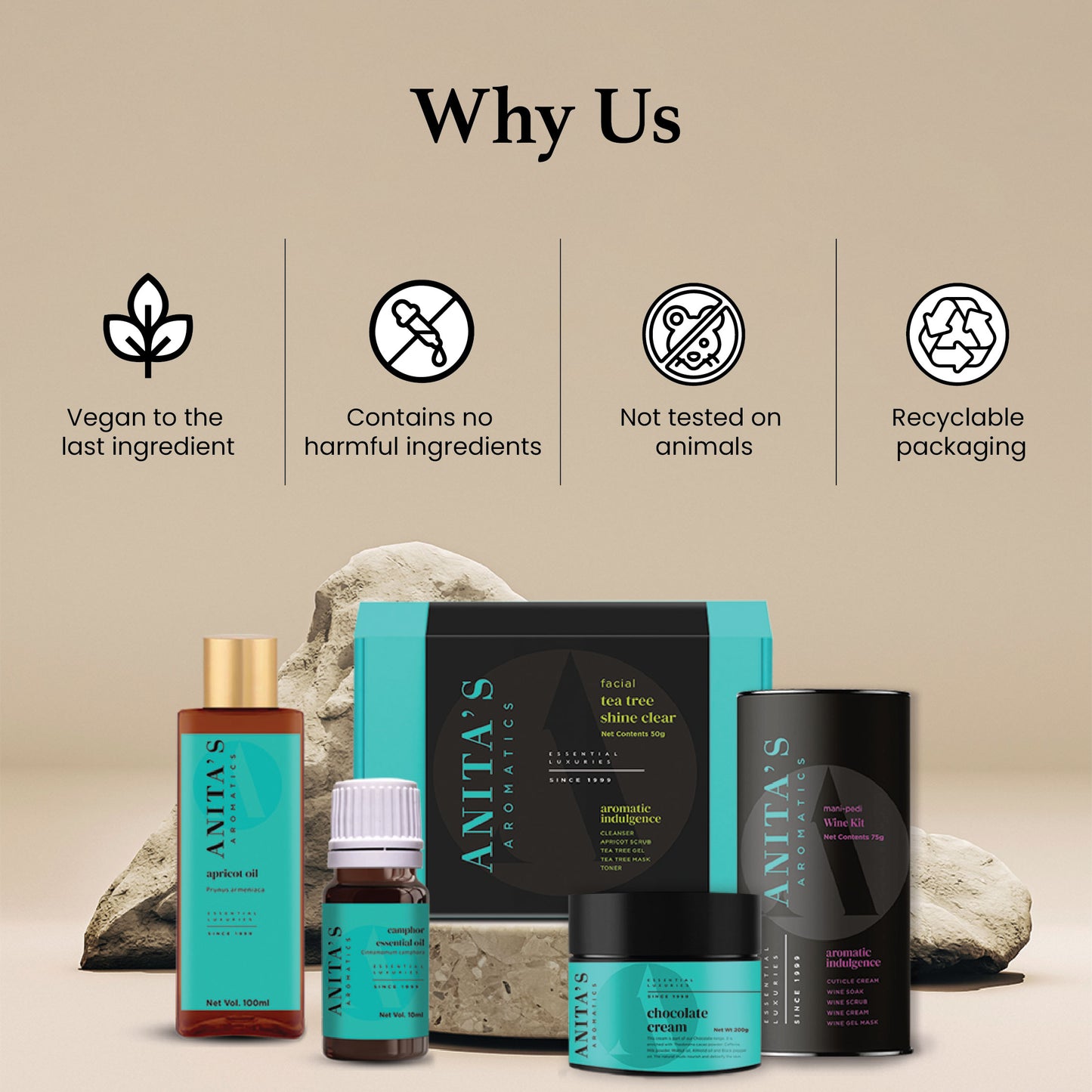 Dead Sea Minerals

The minerals sourced from the Dead Sea have multiple benefits. They are known for making the skin more resilient against the environment, and maintaining the skin's chemical balance. They also simulate blood circulation, strengthen skin tissue and eliminate toxins from the skin.

Vitamin C

Activated Vitamin C removes tan and brightens the skin tone. It is also a reliable agent in the removal of acne marks.

Arbutin

For the lightning of dark spots and reducing the appearance of acne scars, Arbutin is a reliable agent. It also helps in evening out the skin tone.

Aloe Vera Extract

Aloe vera supports the production and release of collagen in your skin, making it look younger and healthier with regular use. Its nourishing and healing properties help restore the skin's texture to its former suppleness.

Horse Chestnut Extract

Horse Chestnut Extract helps to south irritated skin. It also comes with moisturising and hydrating properties.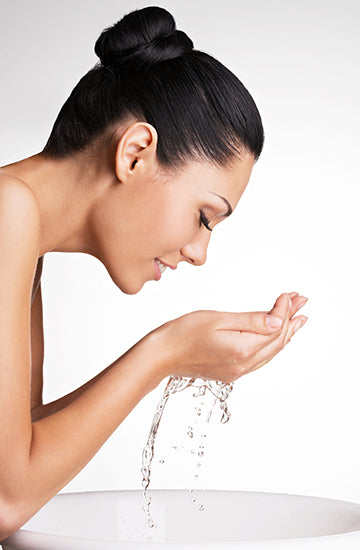 How to indulge?
Before starting off with anything, remove all or any makeup from your face (if you have it on).

1. Wet your face and use the cleanser to get rid of any impurities, dust, oil that lie on the surface of your skin. Massage the cleanser in gentle circular motions for two to three minutes. Wash off with water and pat dry.

2. Scrub and gently massage your face in circular motions for three to five minutes. (Remember to be gentle and not go too fast or harsh while scrubbing your face.) Wash off later with lukewarm or cold water. Give steam and remove blackheads, if any.

3. Dab the toner with the help of a cotton wool all over the face to close the pores

4. Apply the Dead Sea Serum nicely all over the face. Pro-tip- Use an ultrasound machine or galvanic machine to make the serum penetrate better. Do not remove product

5. Now, take some massage cream on your fingertips and massage it all over the face and neck for 10-12 minutes

6. Mix the peel-off mask with 70-75gm regular water. Mix thoroughly & apply evenly all over the face including eyes & mouth area. Leave undisturbed for 20 minutes. Peel it off gently and you are done!
Our clients
We are proud to count the most reputed salons and spas in India as our loyal clients.