Regular price
Sale price
Rs. 450.00
Unit price
per
Sale
Sold out
Size: 10 ml
Share
The prized essential oil is not the product of a flower or a leaf, but comes from the aromatic resin of the frankincense tree. An ancient Arabian trade route developed around the production and transport of this precious resin to great cities and civilisations, where frankincense was used in religious ceremonies and medicinal practices with equal fervour. The ancient Egyptians prescribed it for throat infections, the Roman writer Pliny believed it to be an antidote for hemlock and in the Islamic era, the philosopher Ibn Sina recommended it as a treatment for tumours, ulcers and fevers. Even today, it is widely used in Ayurvedic medicine, in the perfume industry as a woody, sensuous base note, and in cosmetics to soothe and revive skin. Frankincense is also known to promote feelings of peace, relaxation and overall wellness, making it a truly holistic essential oil.
Collapsible row

EAN Code:

USP:

Manufactured By:

Generic name: Essential Oil

Use before: 2 years

Marketed by: Anita's Aromatic Solutions, 1/58-59 Dhiraj Pen Compound, Opp. Sangam Big Cinemas, Andheri East, Mumbai - 400059

For Feedback/Complaints: Please write to Consumer Advisor at Anita's Aromatic Solutions, 1/58-59 Dhiraj Pen Compound, Opp. Sangam Big Cinemas, Andheri East, Mumbai - 400059

Customer Care: Phone: 8591965516 | Email: feedback@anitasaromatics.com 

Country of origin: India
View full details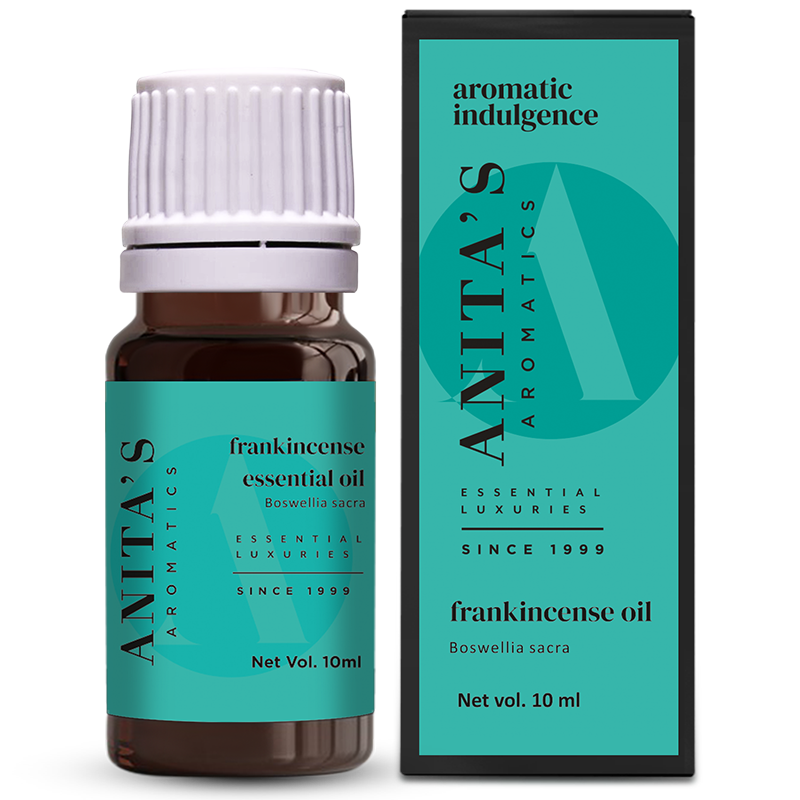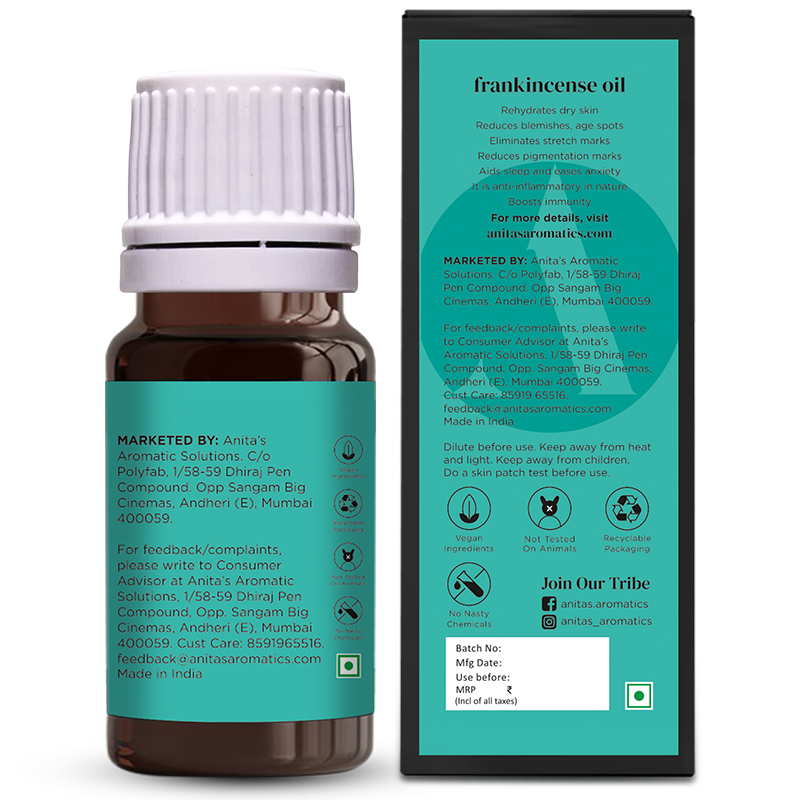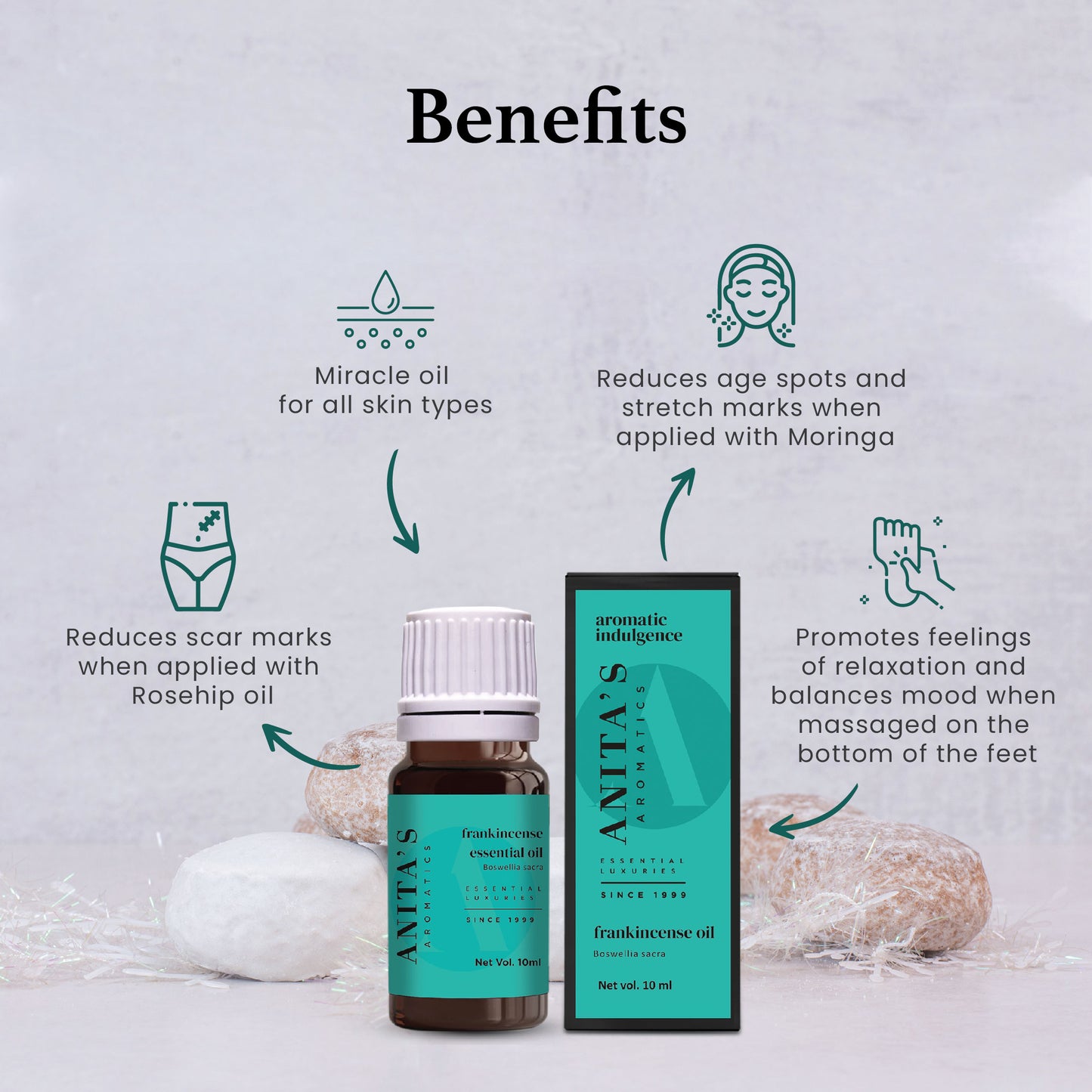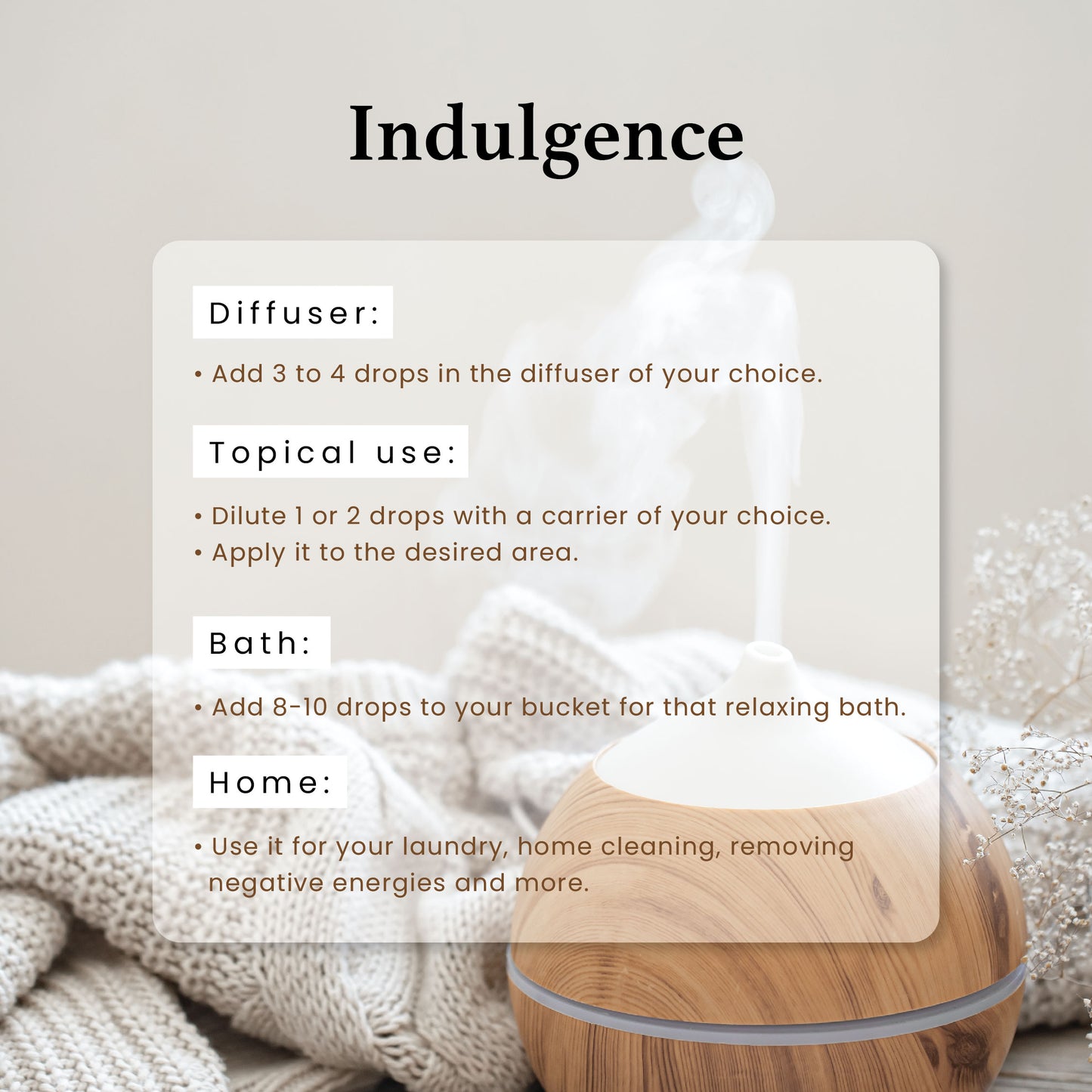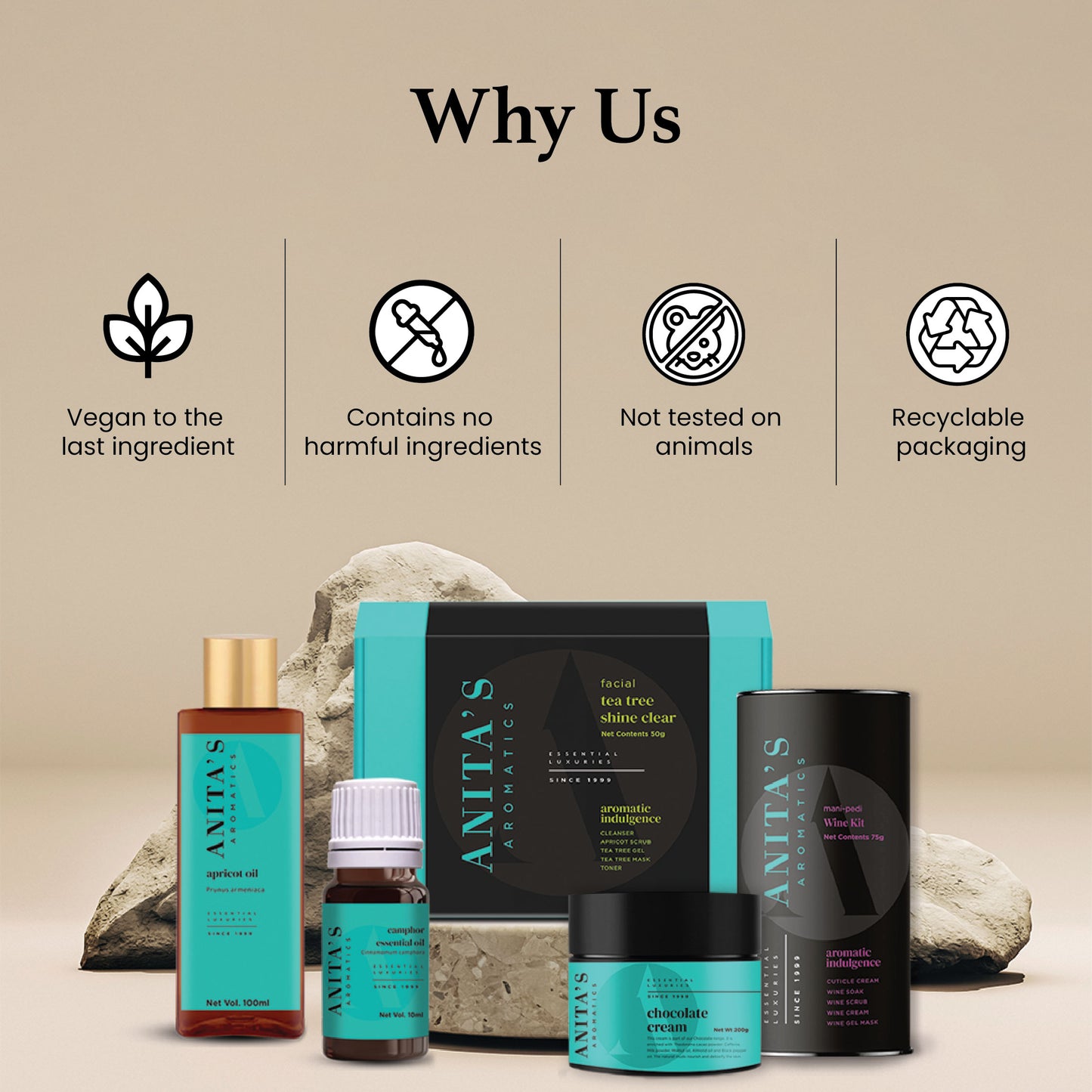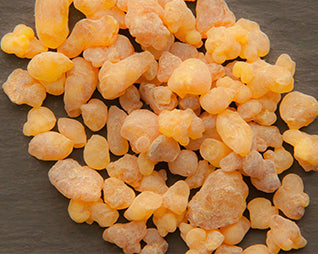 Primary benefits
• Nourishes dry and ageing skin
• Soothes skin and reduces imperfections
• Balances the mind and promotes calm and well-being
• Widely used as a sensuous, woody scent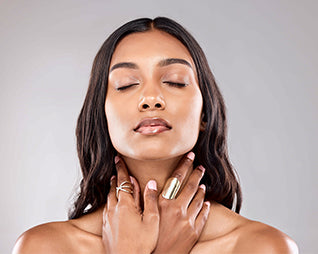 What to use for
• To soothe and balance the mood, apply frankincense essential oil to your palms and the soles of your feet.
• Apply frankincense with a carrier oil to your skin for nourishment and rejuvenation.
• Use in a diffuser to promote calm and deep relaxation.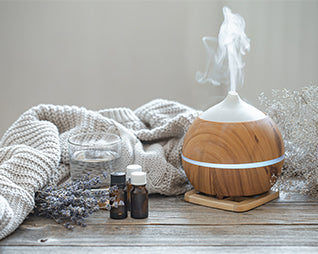 How to use
- In a diffuser: Add three to four drops in the diffuser of your choice
- For topical use: Dilute one or two drops with a carrier of your choice, then apply it to the desired area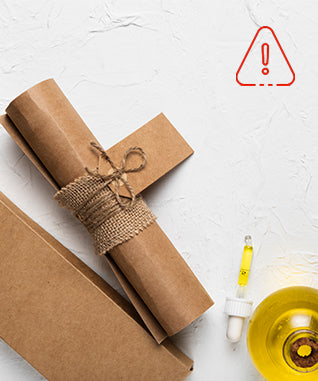 Important note on the use of oils
- Please make sure to dilute essential oils before using them anywhere.
- Keep oils out of reach from children or pets.
- Make sure to do a test patch before fully using any oil.
- Make sure that your room is well-ventilated during aromatherapy sessions.
- If you have blood pressure, blood sugar, or if you are pregnant or breastfeeding, consult your doctor before using any carrier oils or essential oils.

Our clients
We are proud to count the most reputed salons and spas in India as our loyal clients.