Regular price
Rs. 1,500.00
Regular price
Sale price
Rs. 1,500.00
Unit price
per
Sale
Sold out
Size: 100 ml
Share
For centuries, the Native Americans would use the "hohowi" seeds to nourish the skin and hair, and to treat sores, wounds and burns. Today, we know the seeds by another name, jojoba, and it is by this name that it has become popular as a cosmetic ingredient since 1974. All the same, its enthusiasts still swear by it for its anti-microbial, anto-inflammatory, hypo-allergenic and anti-acnegenic properties and its ability to reduce scars and treat skin conditions such as psoriasis, besides the fact that it is loaded with vitamins A and E, and omega-6 fatty acids, and also combines well with essential oils.
Manufacturer Information

EAN Code:

USP:

Manufactured By:

Generic name: Oil

Use before: 2 years

Marketed by: Anita's Aromatic Solutions, 1/58-59 Dhiraj Pen Compound, Opp. Sangam Big Cinemas, Andheri East, Mumbai - 400059

For Feedback/Complaints: Please write to Consumer Advisor at Anita's Aromatic Solutions, 1/58-59 Dhiraj Pen Compound, Opp. Sangam Big Cinemas, Andheri East, Mumbai - 400059

Customer Care: Phone: 8591965516 | Email: feedback@anitasaromatics.com 

Country of origin: India
View full details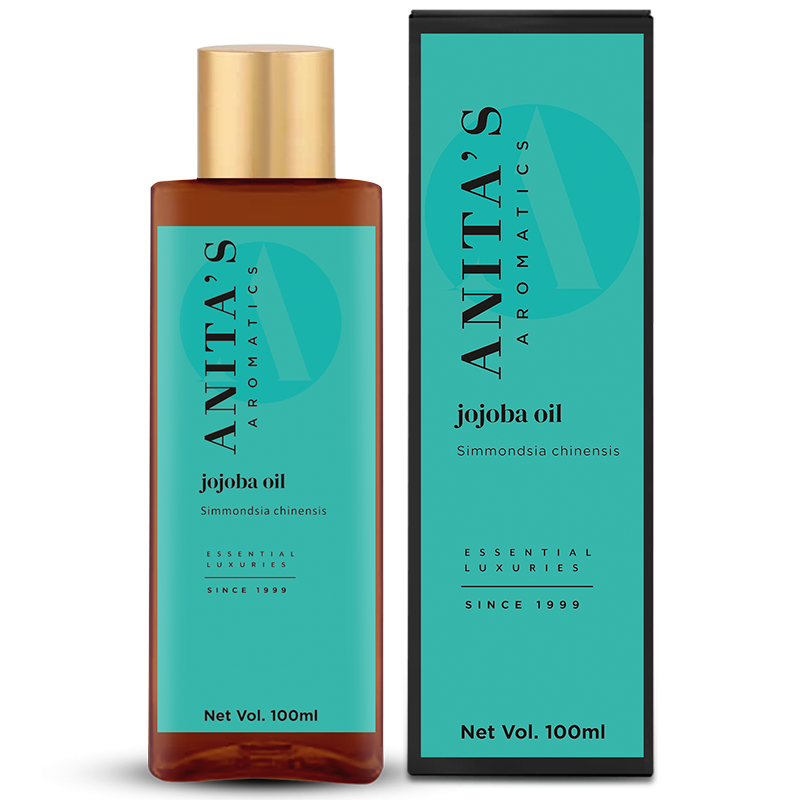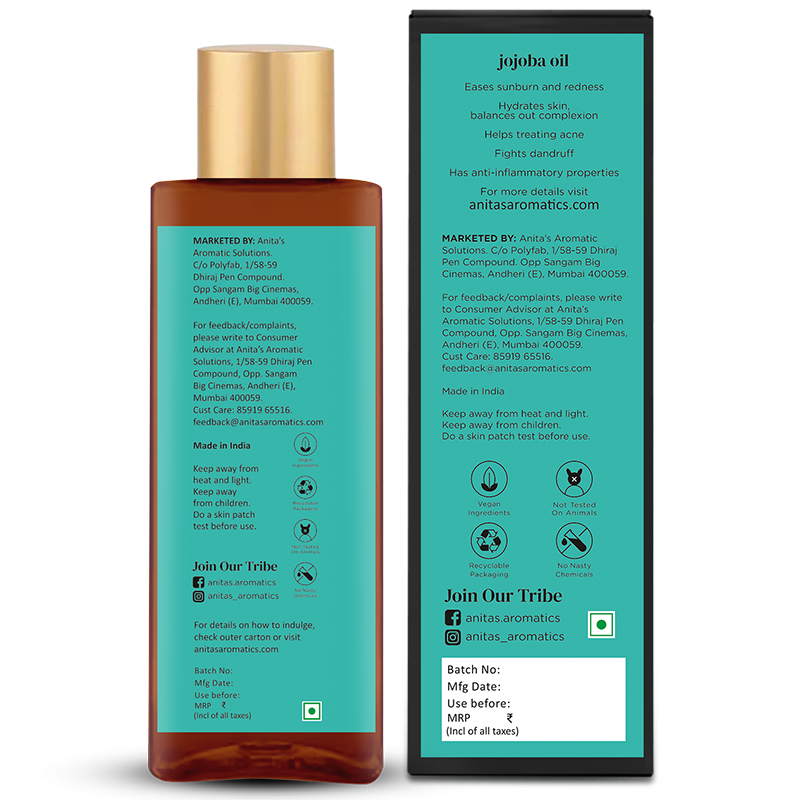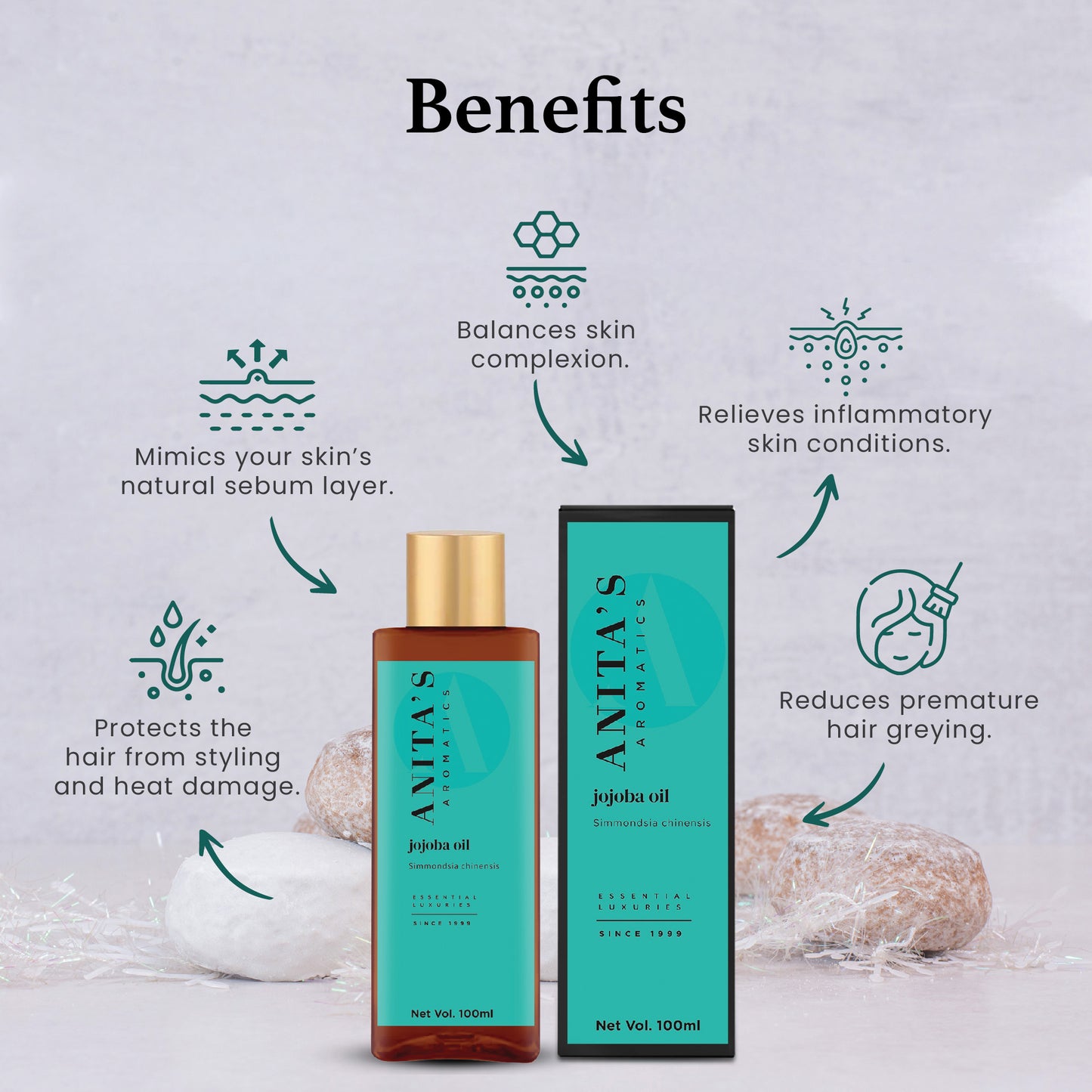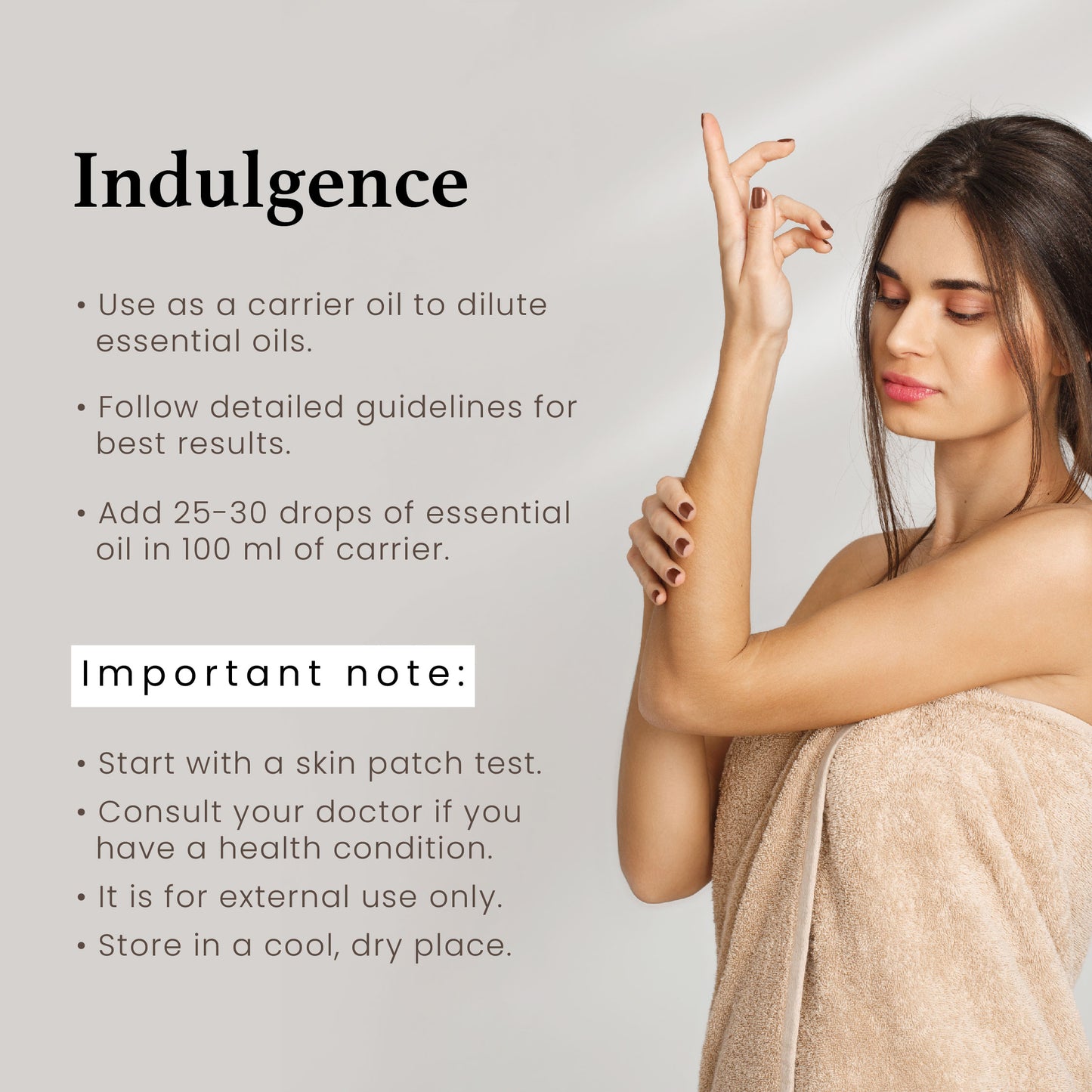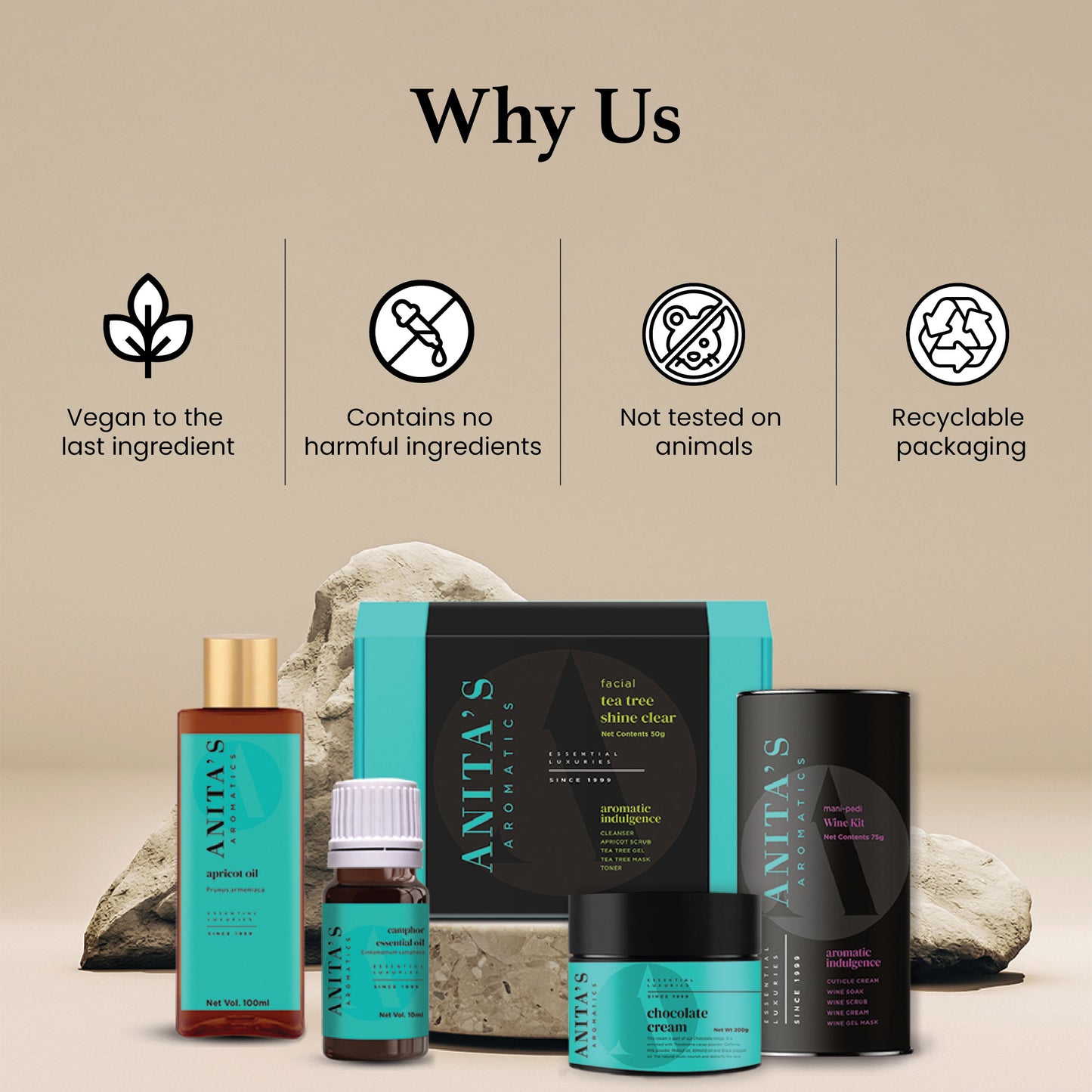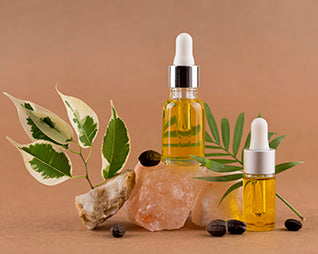 Primary benefits
• Balances skin complexion.
• Mimics your skin's natural sebum layer.
• Relieves inflammatory skin conditions.
• Protects the hair from styling and heat damage.
• Reduces premature hair greying.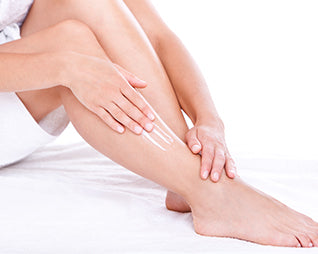 How to use
As a daily skin and body moisturiser, apply on bare, cleansed skin
To nourish the hair, apply jojoba oil to your hair one night before shampooing
Apply directly to the hair as a post-wash leave-in conditioner
To remove stubborn makeup, use a cotton ball soaked in jojoba oil to dab over eyelids, lips and the rest of the face, and gently rub in a circular motion
Use as a carrier oil to dilute essential oils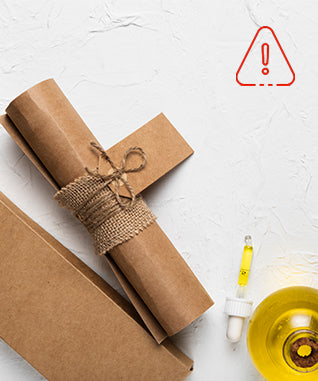 Important note on the use of oils
- Please make sure to dilute essential oils before using them anywhere.
- Keep oils out of reach from children or pets.
- Make sure to do a test patch before fully using any oil.
- Make sure that your room is well-ventilated during aromatherapy sessions.
- If you have blood pressure, blood sugar, or if you are pregnant or breastfeeding, consult your doctor before using any carrier oils or essential oils.

Our clients
We are proud to count the most reputed salons and spas in India as our loyal clients.