Regular price
Sale price
Rs. 450.00
Unit price
per
Sale
Sold out
Size: 10 ml
Share
A new world native, Melaleuca alternifolia has long been used by the Aborigines as a tea, which explains why the first European explorer of Australia, Captain James Cook, called it the tea tree. The Aborigines also used the oil topically to heal inflamed skin or inhaled it as a treatment for colds and coughs. Soon, European sailors began drinking it to treat scurvy and it was even used during WWII to treat wounds. Today, tea tree's reputation as wonder-oil makes it a medicine cabinet essential – its anti-inflammatory, anti-bacterial and anti-fungal properties make it effective against psoriasis, athlete's foot and dandruff, and it's a great natural mouthwash, deodorant and room freshener.
Collapsible row

EAN Code:

USP:

Manufactured By:

Generic name: Essential Oil

Use before: 2 years

Marketed by: Anita's Aromatic Solutions, 1/58-59 Dhiraj Pen Compound, Opp. Sangam Big Cinemas, Andheri East, Mumbai - 400059

For Feedback/Complaints: Please write to Consumer Advisor at Anita's Aromatic Solutions, 1/58-59 Dhiraj Pen Compound, Opp. Sangam Big Cinemas, Andheri East, Mumbai - 400059

Customer Care: Phone: 8591965516 | Email: feedback@anitasaromatics.com 

Country of origin: India
View full details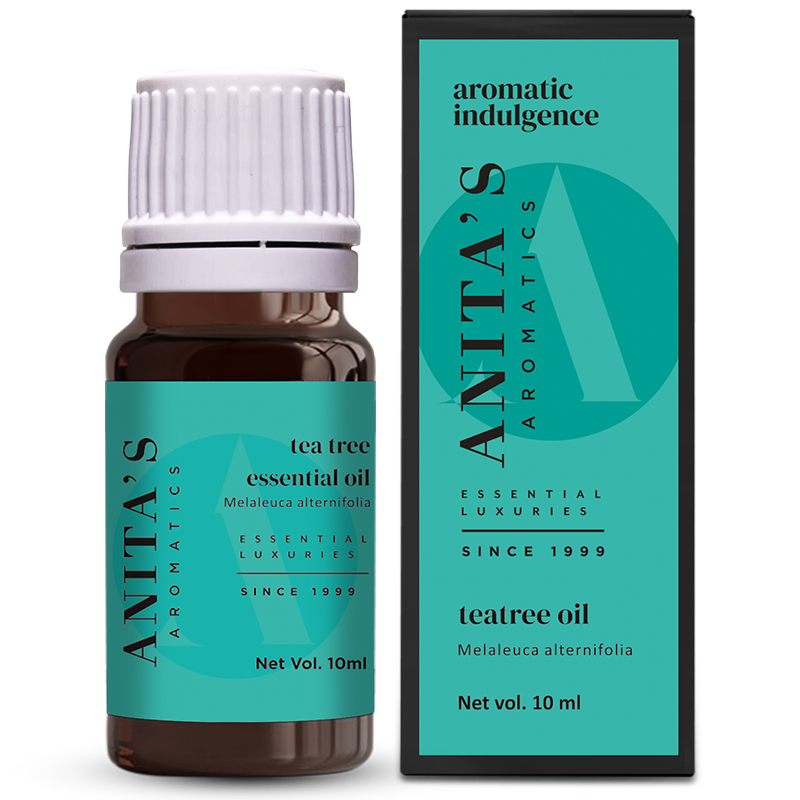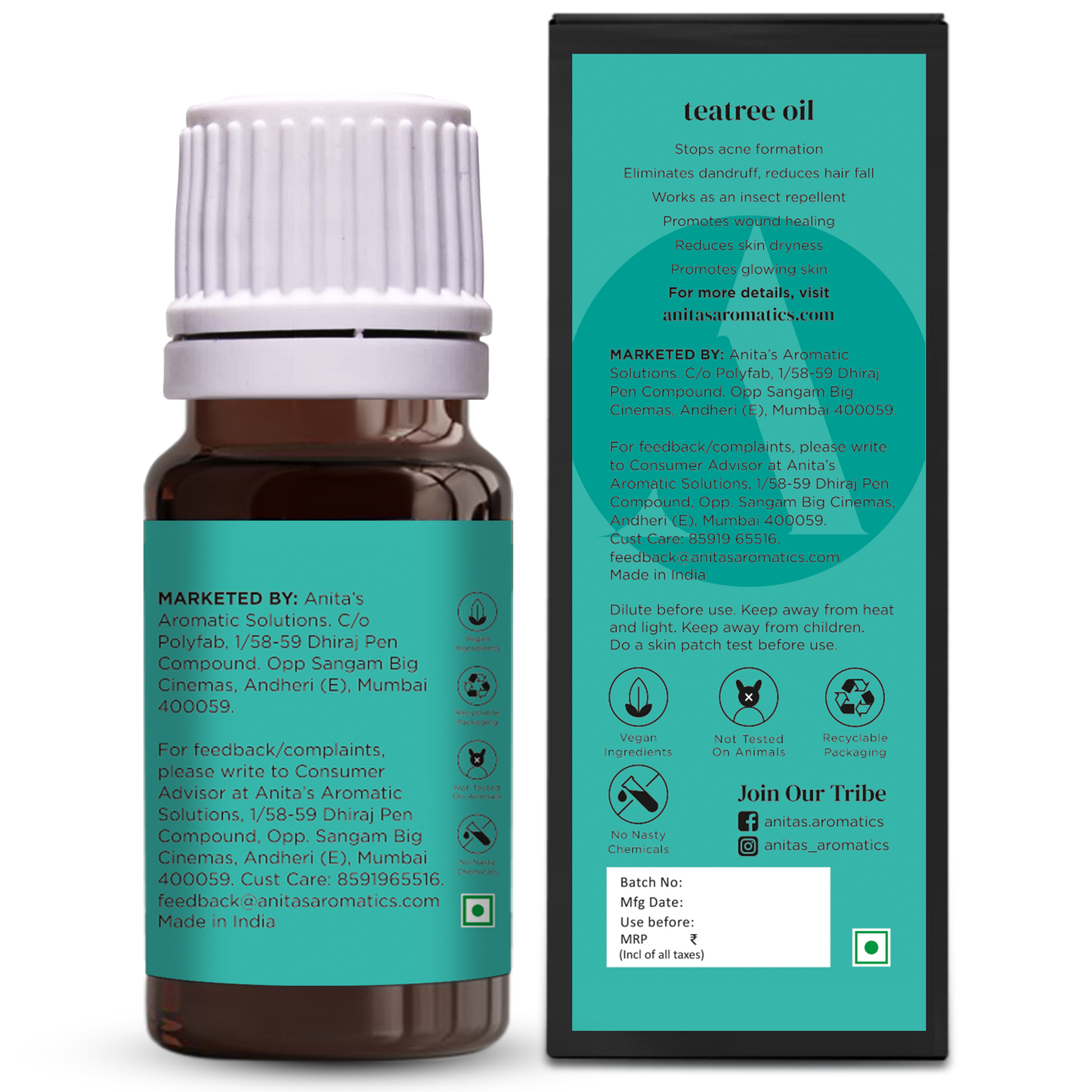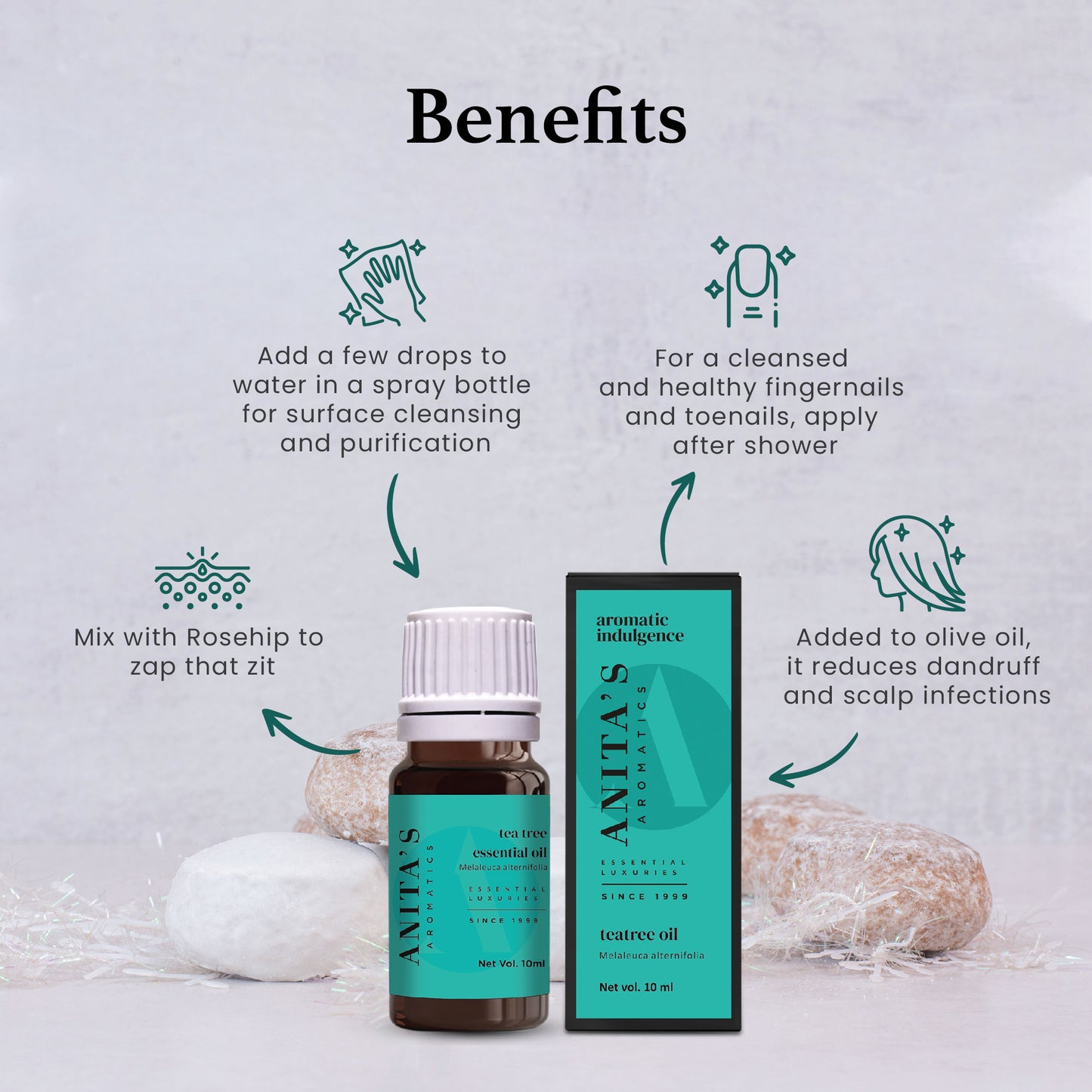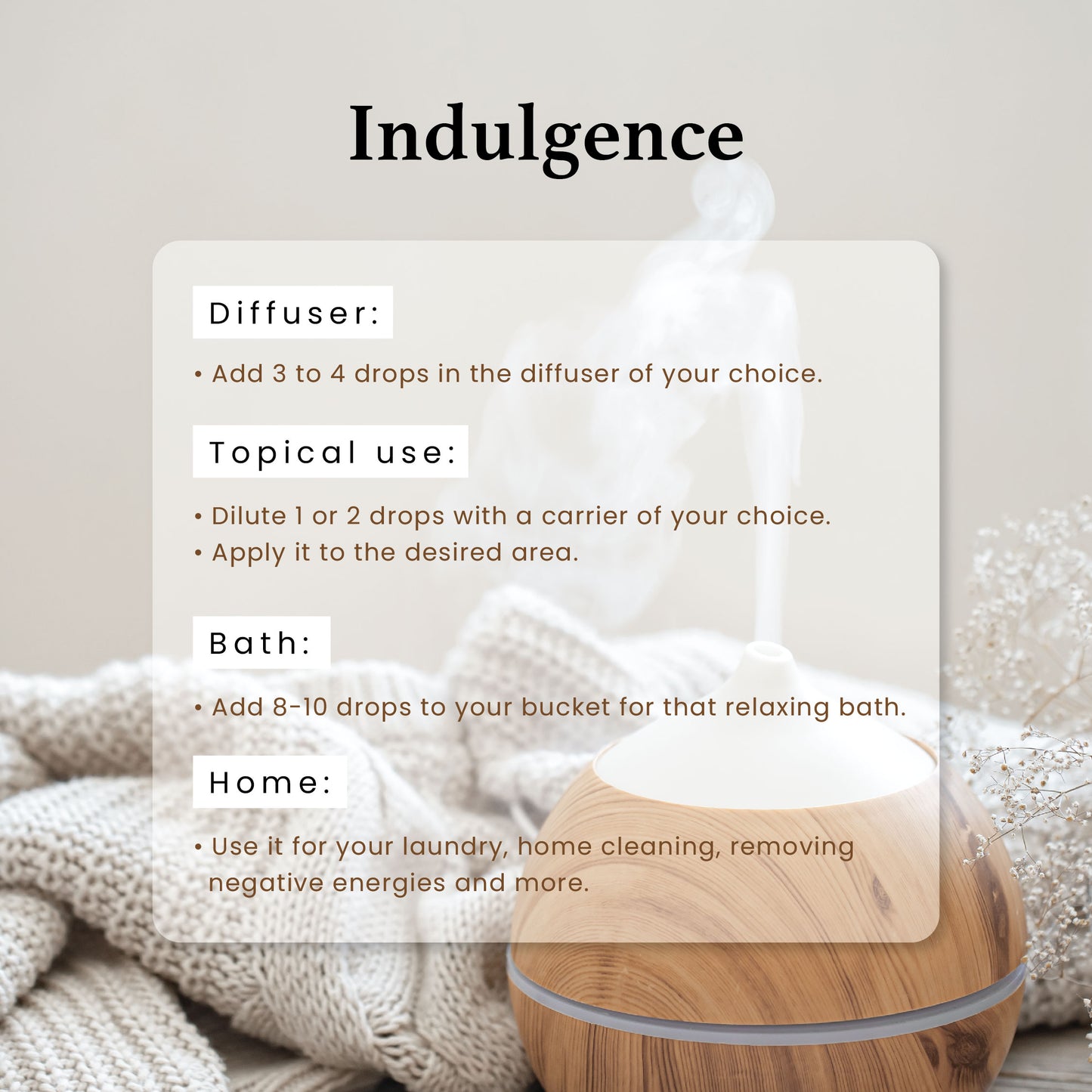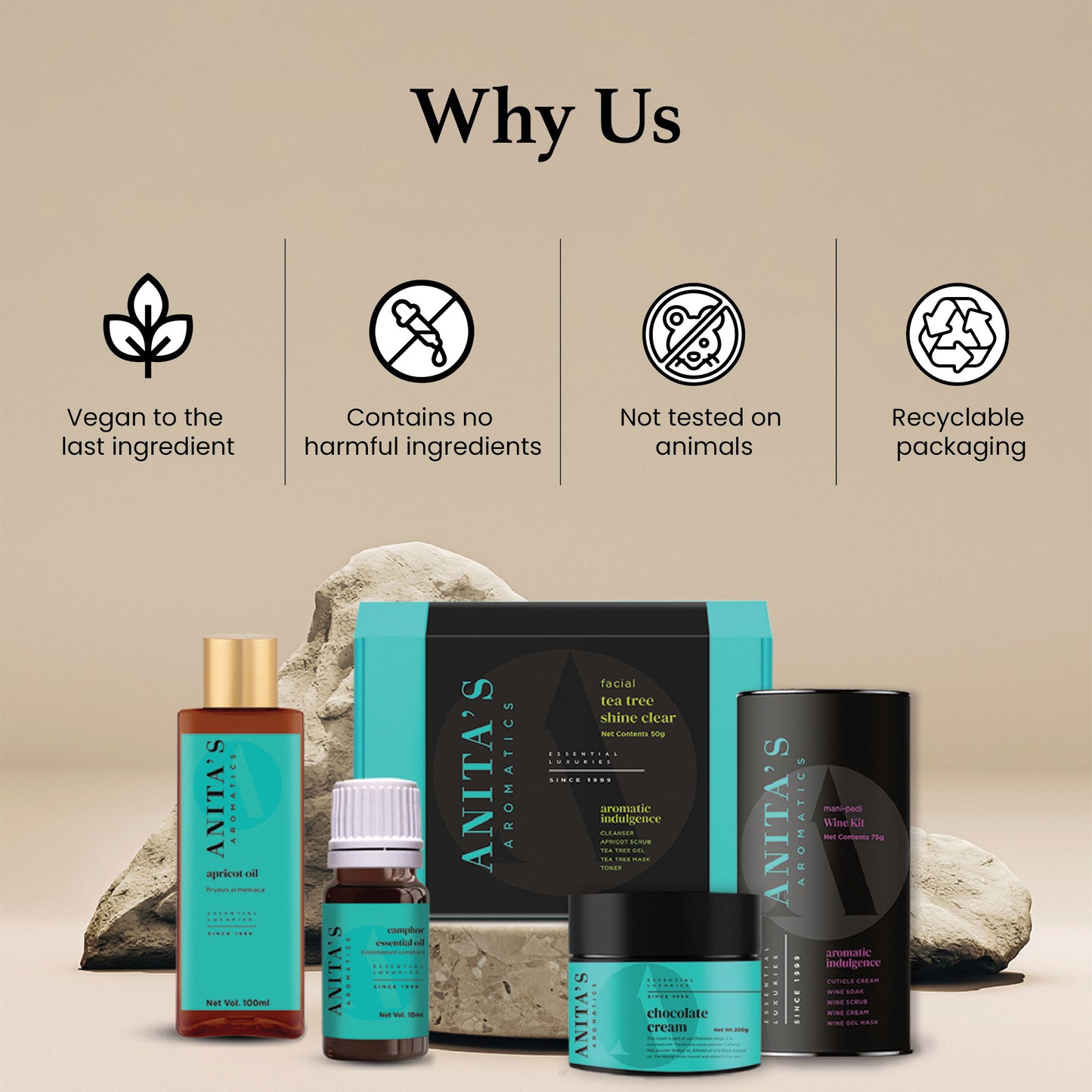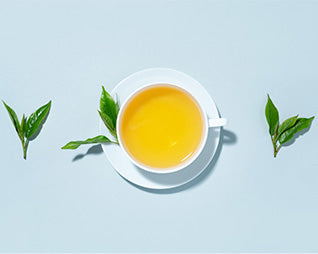 Primary benefits
• Cleanses, heals and revitalises skin
• Acts a natural cleanser and freshener around the house
• Widely used as a refreshing deo or mouthwash.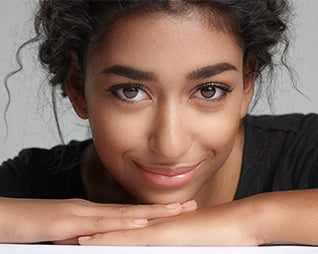 What to use for
• Use it to soothe irritated skin, acne or insect bites.
• Use it as a hair rinse to relieve an itchy, scaly scalp.
• Add a few drops to water and use it as a surface cleaner.
• Apply to nails to keep them clean and infection-free.
• Use it in a diffuser as a refreshing room-scent.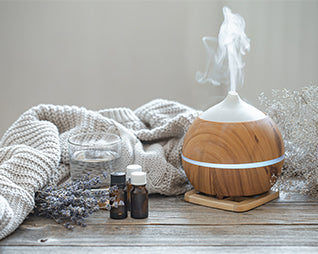 How to use
- In a diffuser: Add three to four drops in the diffuser of your choice
- For topical use: Dilute one or two drops with a carrier of your choice, then apply it to the desired area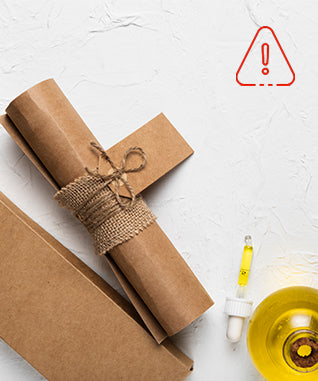 Important note on the use of oils
- Please make sure to dilute essential oils before using them anywhere.
- Keep oils out of reach from children or pets.
- Make sure to do a test patch before fully using any oil.
- Make sure that your room is well-ventilated during aromatherapy sessions.
- If you have blood pressure, blood sugar, or if you are pregnant or breastfeeding, consult your doctor before using any carrier oils or essential oils.

Our clients
We are proud to count the most reputed salons and spas in India as our loyal clients.